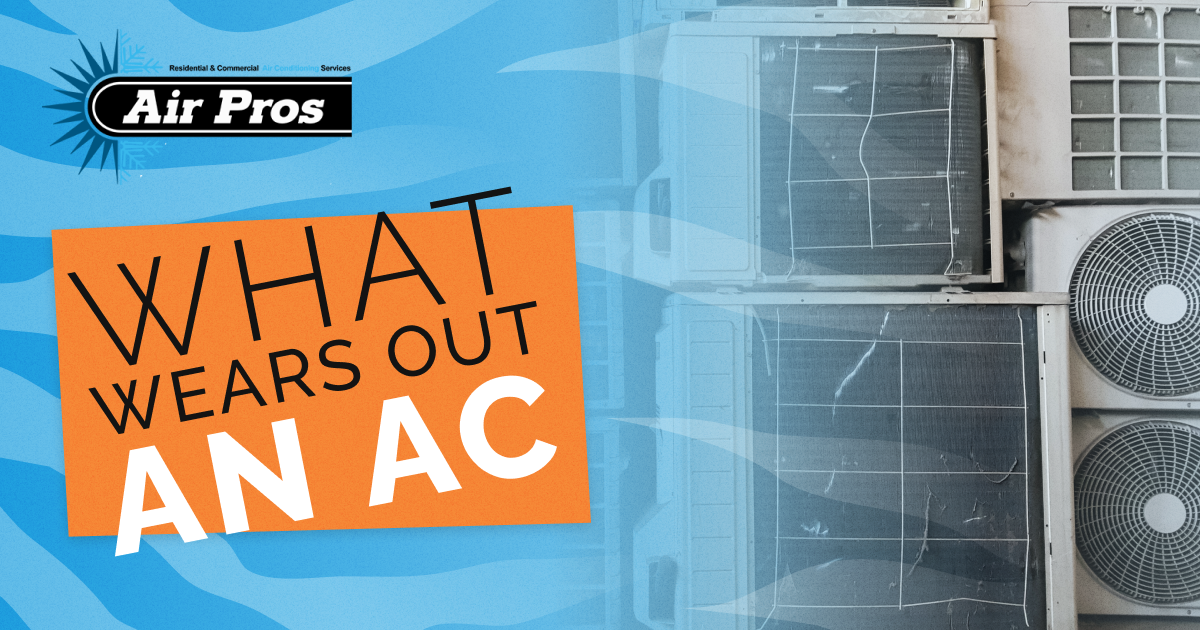 The air conditioning system is a wonderful thing. It is a refuge from the hot, humid weather of Weston, Florida, and is what keeps us comfortable in our homes. However, because it is used so frequently, it is important to be aware of the things that could possibly wear it down. The eventual wear and tear of the unit is an evitable, there are things that we can do as homeowners to ensure that the number of AC repair services stay to a minimum. Read on to find out what where is out and AC and what you could do to help extend its lifespan. 
Air Conditioning Unit Issues
Clogged Air Filters
There is nothing that would wear down your AC as fast as prolonged, clogged air filters. Air filters must be changed or cleaned at least every two months to ensure that they are maintaining proper airflow. Clogged air filters will eventually prevent the air from flowing at its appropriate right through the home, which will cause the air conditioning unit to work harder than necessary. 
Not only will this increase your energy bills, but it will also eventually cause the AC to wear out much faster and it will eventually break down. Before you know it, you will find yourself contacting an AC repair company for a service that could've been prevented. 
Our advice is that you check your filters at least once or twice a month to ensure that they are clean and provide you with the highest quality of air throughout the home.
Low Refrigerant Fluid Levels
One of the most common problems with refrigerant lines is low refrigerant fluid levels. Air conditioners and refrigerators use refrigerant fluid, commonly known as Freon, to cool the air that is produced. When there is a low level of refrigerant fluid, the AC system will not be able to cool your home at an efficient rate. 
Consequently, the unit will have to work harder than necessary, and eventually it will stop cooling the house. This is why it is important to have your AC unit maintenance at least once a year by an AC repair company who will ensure that everything is working in proper order.
Dirty Coils
Just like dirty air filters, dirty coils can also lead to a faster wear out of the AC unit. In fact, we commonly see dirty coils as one of the main reasons for AC unit repair in Weston, FL. As the AC unit performs its important work, its coils carry out the function of absorbing the heat and cooling it before releasing it back into the air. 
Eventually, these coils accumulate dust, grime, and debris that must be cleaned out periodically. That accumulation of dirt will impede the coils' ability to absorb the heat properly. As a result, you will eventually experience hot air blowing through the vents, instead of the cooling area that you were hoping to feel. Additionally, you may notice higher energy bills than expected. Check out some other reasons why your AC is blowing hot air on our blog. 
Declining AC Motors
With time, the AC unit motors will begin to decline. This is a normal consequence of wear and tear that happens in many older AC units. Luckily, the AC unit repair for this is fairly simple and requires a replacement of the AC motor. However, if the motor's decline isn't caught soon enough, you may end up needing to replace the unit entirely. 
A big piece of advice that we want to leave with you today, is to keep up with the maintenance routine on your unit. Make sure that a technician comes around at least once a year, to ensure that all the motors, coils, and other parts of the unit are in their most optimal condition.
Most AC repair costs are manageable, but when repairs are neglected, they will go up in price and the amount of work that would require to restore the unit back in its working condition. 
Quality AC Repair in Weston
Is your AC unit in need of a bit of TLC? Whether you need a repair or a maintenance check, air pros are the experts to turn to for all your AC needs. Contact us today to receive the best AC unit repair services in Weston, FL. Call us at 877-561-9730.
Full System Health Check
Test Amps & Voltage
Safety Device Check
Starting Price
Preventive Maintenance
2 Visits Per Year
Highly Reliable
Financing Available
Annual Savings
With Any Repair Made To
Residential Central Air
Conditioner or Furnace Unit
Great Value
Keep Costs Low
Professional HVAC Team
Financing Options
Available
AIR PROS HOTTEST AIR CONDITIONING DEALS FOR HOMEOWNERS
Apply Now for 100% Financing On New AC Systems & Repairs
Schedule a friendly service tech to come around your neighborhood in the next hour or two.