The History of Air Conditioning
The History of Air Conditioning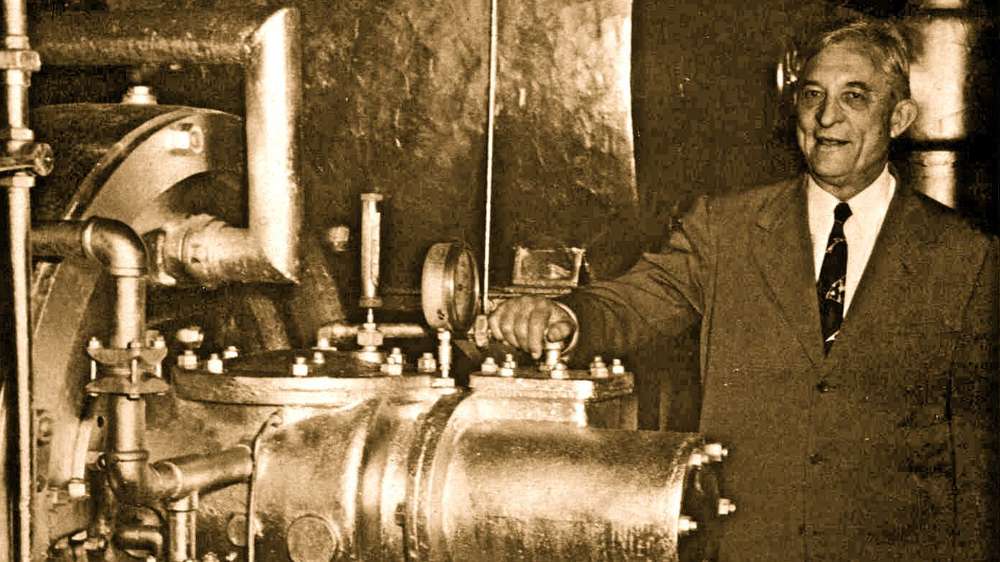 It is not mandatory to know the history of air conditioning to benefit from an AC install in Atlanta, GA, courtesy of the Air Pros team. Nonetheless, it still pays to get to know a little more about our collective appreciation for cooler indoor spaces. Continue reading to learn more about the history of air conditioning.
It Started with Refrigeration…
As early as 1824, it was known liquefied ammonia could cool air. In 1842, a doctor named John Gorrie used ice to tap into the power of compressor technology. Originally, this technology was used to preserve food longer. The concept of using air conditioning for comfort purposes, however, would not become a reality until the next century.
Then Came Modern Air Conditioning
In 1902, an engineer named Willis Haviland Carrier invented the first modern air conditioner. Considered the Father of Modern Air Conditioning, Mr. Carrier used his knowledge of mechanical refrigeration and combined it with a system of coils filled with cold water. The result was a product that could cool air and remove humidity from inside spaces at the same time. Mr. Carrier soon started Carrier Air Conditioning Company of America – a company that is now the top manufacturer of central air conditioning products in the world. Incidentally, Carrier is one of the trusted brands we install and service at Air Pros.
The Discovery of Freon and Other Important Milestones
In the early days of air conditioning, toxic and dangerous substances such as ammonia, propane, and methyl chloride were used as refrigerants. This changed when Thomas Midgley, Jr. discovered Freon in 1928. Thanks to this discovery, the world was introduced to a wider range of options for residential, industrial, and commercial AC install. Other important industry milestones that came later include:
Air conditioning first used in the White House in 1930
A post-World War II boost in sales
The development of smaller units with the creation of the first rotary compressor in 1957
The debut of heat pumps that provide year-round cooling and heating in 1977
The development of microprocessor control systems in 1990
The end of chlorofluorocarbon (CFC) production in the U.S. in 1995
An establishment of standards for temperature levels in public buildings to minimize energy waste in 2007
Smart Technology and Newer Innovations
Today, air conditioning is designed with optimal comfort and energy efficiency in mind. The result is products less likely to need frequent AC repair and more likely to deliver reliable, long-term results. In addition, safer, more environmentally friendly refrigerants are now used to help AC systems keep indoor environments comfortable. Additionally, the U.S. Department of Energy has developed energy efficiency standards that include a higher seasonal energy efficiency ratio (SEER) rating guidelines.
Other innovations that make today's comfort systems more efficient include smart thermostats that allow for more precise temperature control; systems that send email alerts about filter replacement and other maintenance issues; as well as units that operate quietly.
Consult Us Today
Air Pros is pleased to provide the solutions that you need when it comes to your indoor comfort. Whether you need our team for an AC repair in Atlanta, GA, or any of the other top-notch services we offer, expect fair, honest prices and customer-focused results. Contact us today to get started with installation or to schedule an evaluation of your current cooling system.
Full System Health Check
Test Amps & Voltage
Safety Device Check
Starting Price
Preventive Maintenance
2 Visits Per Year
Highly Reliable
Financing Available
Annual Savings
With Any Repair Made To
Residential Central Air
Conditioner or Furnace Unit
Great Value
Keep Costs Low
Professional HVAC Team
Financing Options
Available
AIR PROS HOTTEST AIR CONDITIONING DEALS FOR HOMEOWNERS
Apply Now for 100% Financing On New AC Systems & Repairs
Schedule a friendly service tech to come around your neighborhood in the next hour or two.