South Florida Business Journal Recognizes Air Pros USA Founder as a 2022 Top 250 Power Leader
South Florida Business Journal Recognizes Air Pros USA Founder as a 2022 Top 250 Power Leader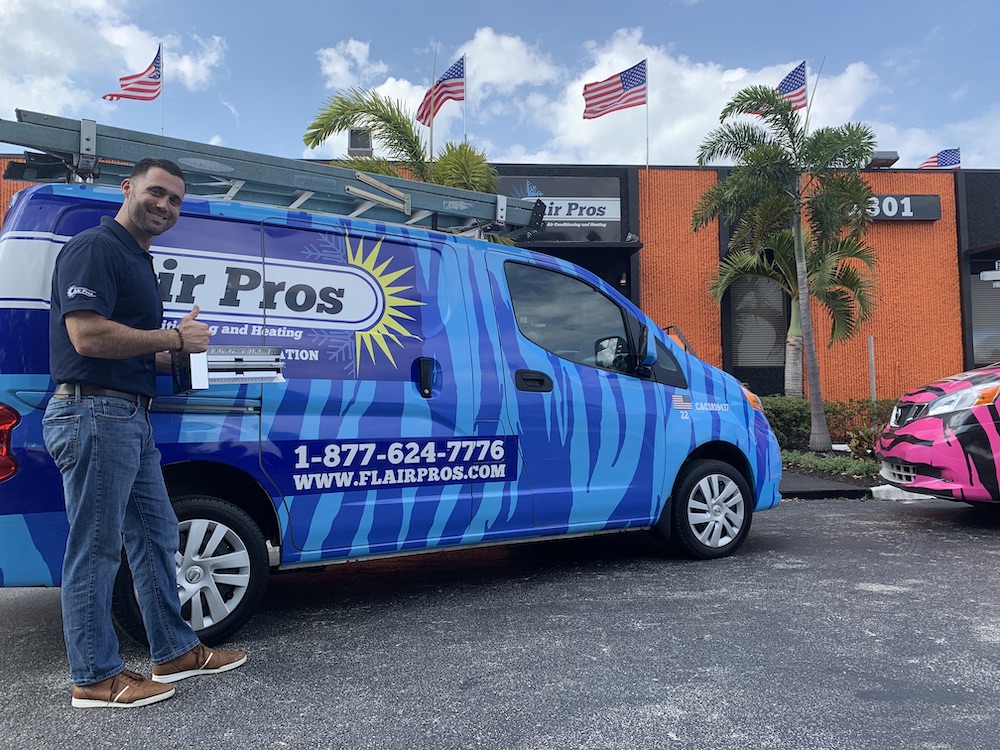 Serial Florida entrepreneur acknowledged for business growth & leadership
Davie, FL (January 31, 2022) – The South Florida Business Journal recently announced Anthony Perera, founder of Air Pros USA and Inspected.com, as a 2022 Top 250 Power Leader. The honor profiles 250 of the most influential executives from Miami-Dade, Broward and Palm Beach counties' private and public sectors. 
"I am humbled to be listed among Florida's top, influential leaders. As a business owner and entrepreneur, I'm always looking to lead my companies to greater heights," said Anthony Perera, Founder of Air Pros USA and Inspected.com. "We're building upon the momentum of success we achieved. I'm excited for our customers to see what's in store for Air Pros USA and Inspected.com this coming year."
Perera founded the leading residential and commercial air conditioning services company in 2017 in Fort Lauderdale, Florida with a single truck and two people. Since then, Perera has grown Air Pros USA to nearly $40 million in annual revenue and has expanded to serving over 600,000 customers in over a dozen service locations across the United States. Perera also founded Inspected.com, a virtual inspection program that allows contractors, city municipal authorities, and inspectors to conduct property inspections remotely in 2020.
In 2021, Air Pros USA was named by South Florida Business Journal as the fastest growing company in Florida with over 1803.75% revenue growth in the last two years and ranked 744 on Inc. Magazine's annual Inc. 5000 Fastest-Growing Private Companies in America. Additionally, Perera was recognized as a South Florida Business Journal's 40 Under 40 honoree. 
Perera has been a serial entrepreneur since he was 19 years old. Prior to Air Pros USA and Inspected.com, he started Mud Life Magazine, a bestselling automotive magazine and the Cowboys Saloon, a popular nightclub chain. 
About Air Pros USA:
Air Pros USA was founded in South Florida in 2017 on the promise of integrity, reliability, and putting our customers first. The company has quickly expanded to many metro areas within Florida, Alabama, Mississippi, Colorado, Georgia, Texas, and Washington, with more locations expected to be introduced soon. Air Pros USA currently employs more than 450 experienced professionals in more than a dozen metro service locations including Miami, Orlando, Dallas, Atlanta, Colorado Springs, Mobile and Spokane. For more information visit www.airprosusa.com.
For media inquiries, please contact:
Mayra Vasquez-Chavez
10 to 1 Public Relations
mayra@10to1pr.com 
480.514.1070
Full System Health Check
Test Amps & Voltage
Safety Device Check
Starting Price
Preventive Maintenance
2 Visits Per Year
Highly Reliable
Financing Available
Annual Savings
With Any Repair Made To
Residential Central Air
Conditioner or Furnace Unit
Great Value
Keep Costs Low
Professional HVAC Team
Financing Options
Available
AIR PROS HOTTEST AIR CONDITIONING DEALS FOR HOMEOWNERS
Apply Now for 100% Financing On New AC Systems & Repairs
Schedule a friendly service tech to come around your neighborhood in the next hour or two.