Air Pros USA to Honor A Deserving Veteran With A Free Air Conditioning Unit
Air Pros USA to Honor A Deserving Veteran With A Free Air Conditioning Unit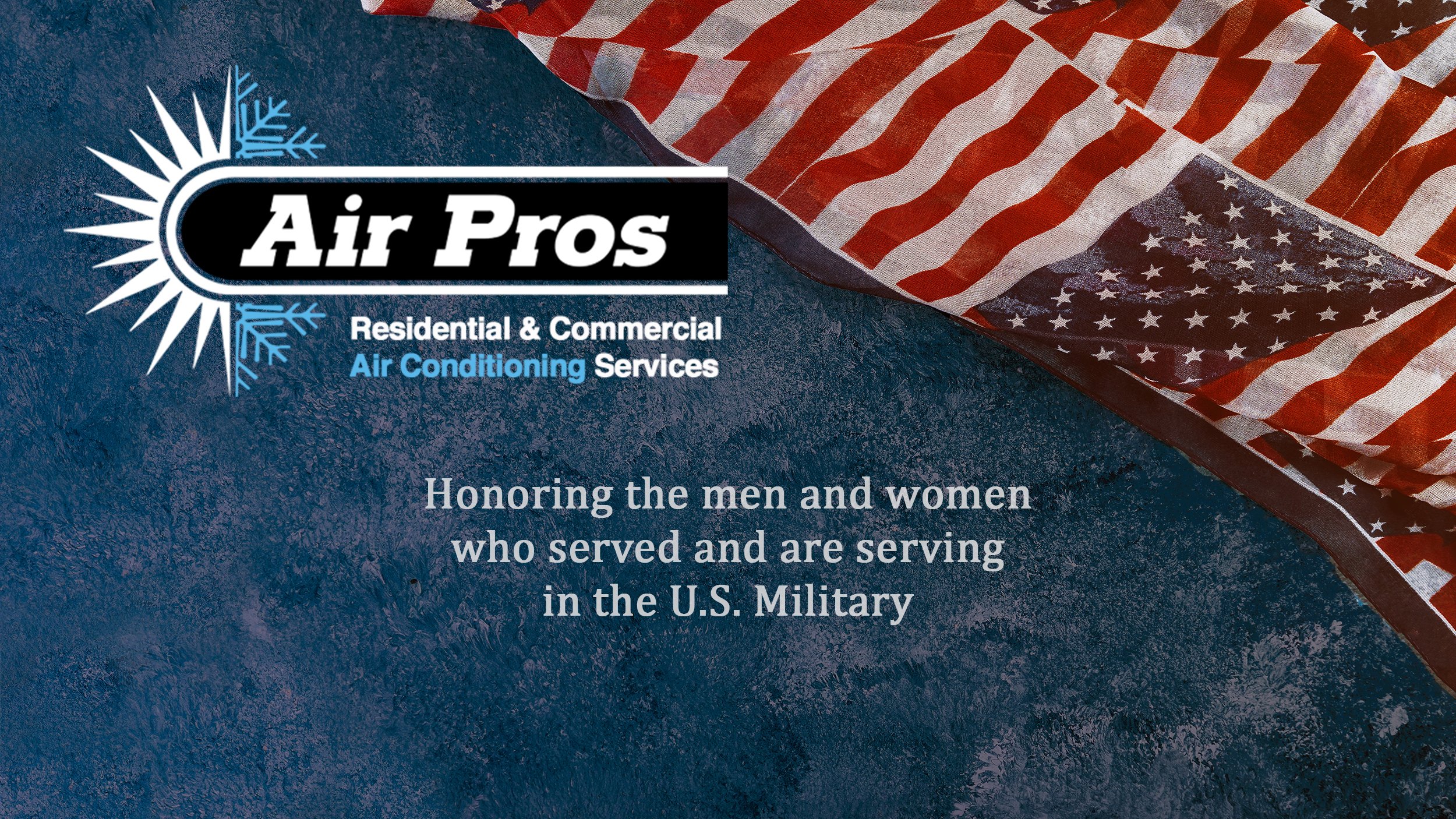 Fort Lauderdale, FL (September 21, 2020) – This Veterans Day, Air Pros Residential and Commercial Air Conditioning Services (Air Pros USA) will honor the men and women who served or are currently serving in the U.S. Military. Air Pros USA is proud to launch its Veterans Day Giveaway in Fort Lauderdale to share the stories of local heroes and award one Veteran a free air conditioning unit with the complete installation.
Anyone can nominate a deserving veteran for the Veterans Day Air Conditioning Giveaway by filling out a short application at: https://airprosusa.com/veterans-day-air-conditioning-giveaway/
The deadline to submit nominations is Monday, October 12, 2020. The contest is open to active military, retired service members, and veterans who were discharged under general or honorable conditions who own a home in the Fort Lauderdale-area.
"We want to honor the brave men and women for their sacrifice and service by sharing their stories with the community and providing one family with a new air conditioning unit so they may have a comfortable stay in their home," said Anthony Perera, founder of Air Pros USA. "It is a small gesture to thank veterans and acknowledge their contributions to keeping our communities safe. We are looking forward to the nominations and learn more about these brave hearts."
Up to five finalists will be announced on Air Pros USA's website where the public can read their stories and vote for a winner from October 19 to November 4, 2020. The winner will be announced by Veterans Day, November 11, 2020.
For more information and a complete list of official rules for the Veterans Day Giveaway, visit:
https://airprosusa.com/veterans-day-air-conditioning-giveaway/
About Air Pros USA:
Air Pros USA was founded in South Florida in 2017 on the premise of integrity, reliability, and putting our customers first. The company has quickly expanded to many metro areas within Florida, Colorado, Georgia, Texas, and Washington. Air Pros USA currently employs over 250 experienced professionals with 12 Service locations. For more information or details on franchise opportunities visit www.airprosusa.com.
Media Contact:
Josh Weiss, 10 to 1 Public Relations
480-789-0743
josh@10to1pr.com
Sharda Veeramally, 10 to 1 Public Relations
480-514-1070
sharda@10to1pr.com
Full System Health Check
Test Amps & Voltage
Safety Device Check
Starting Price
Preventive Maintenance
2 Visits Per Year
Highly Reliable
Financing Available
Annual Savings
With Any Repair Made To
Residential Central Air
Conditioner or Furnace Unit
Great Value
Keep Costs Low
Professional HVAC Team
Financing Options
Available
Schedule a friendly service tech to come around your neighborhood in the next hour or two.