Air Pros USA Acquires Third HVAC Business in Colorado Springs in 2020
Air Pros USA Acquires Third HVAC Business in Colorado Springs in 2020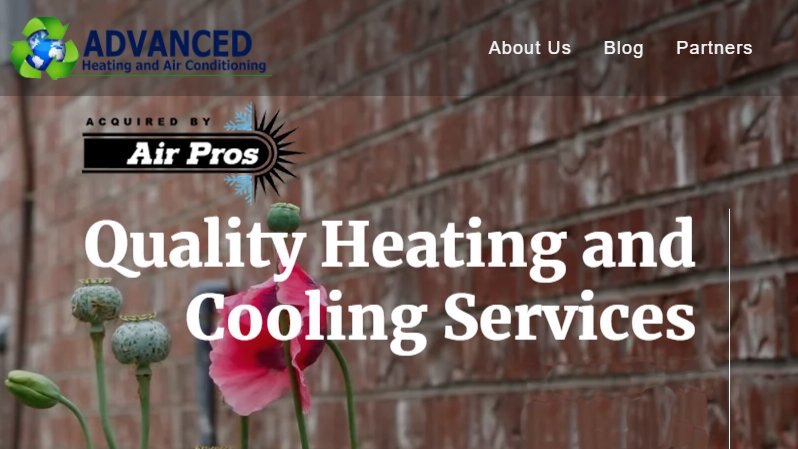 Colorado Springs, CO (July 09, 2020) –Air Pros USA Residential and Commercial Air Conditioning Services (Air Pros USA) is proud to announce its third acquisition of a Colorado Springs-based company, Advanced Heating and Air Conditioning. The addition further strengthens Air Pros USA's position as one of the largest HVAC service providers in the city. 
As part of this acquisition, Air Pros USA adds 4,000 customers and 5 vehicles to its growing base of over 600,000 customers and 200 vehicles, nationwide. Doubling the workforce in Colorado Springs, 5 former employees of Advanced Heating and Air Conditioning have joined Air Pros USA's operations and the former owner will remain to help assist with the transition. 
"We are excited to grow the Air Pros USA brand in Colorado Springs, a market that is thriving with job growth, housing developments, and considered one of the best places to live in the USA," said Anthony Perera, founder of Air Pros USA. "We are impressed with the Advanced Heating and Air Conditioning's team for their deep understanding of the market and fantastic customer relationships built over the years. We will continue to combine our expertise and best practices to lead growth in Colorado Springs and ensure continued customer satisfaction."
Since its debut in January 2020, Air Pros USA purchased two businesses in Colorado Springs, Climate Solutions LLC, and Wright Total Indoor Comfort, LLC. For more information about Air Pro USA, visit www.airprosusa.com. 
About Air Pros USA:
Air Pros USA was founded in South Florida in 2017 on the premise of integrity, reliability, and putting our customers first. The company has quickly expanded to many metro areas within Florida, Colorado, Georgia, Texas, and Washington, with more franchise partners expected to be introduced soon. Air Pros USA currently employs over 250 experienced professionals with 10 Service locations. For more information or details on franchise opportunities visit www.airprosusa.com.
For media inquiries, please contact:
Sharda Veeramally
10 to 1 Public Relations
480-514-1070
sharda@10to1pr.com
Josh Weiss
10 to 1 Public Relations
480-789-0743
josh@10to1pr.com
Full System Health Check
Test Amps & Voltage
Safety Device Check
Starting Price
Preventive Maintenance
2 Visits Per Year
Highly Reliable
Financing Available
Annual Savings
With Any Repair Made To
Residential Central Air
Conditioner or Furnace Unit
Great Value
Keep Costs Low
Professional HVAC Team
Financing Options
Available
Schedule a friendly service tech to come around your neighborhood in the next hour or two.