Air Pros Acquires Solar Bear Heating and Cooling, Dramatically Growing Florida Footprint
Air Pros Acquires Solar Bear Heating and Cooling, Dramatically Growing Florida Footprint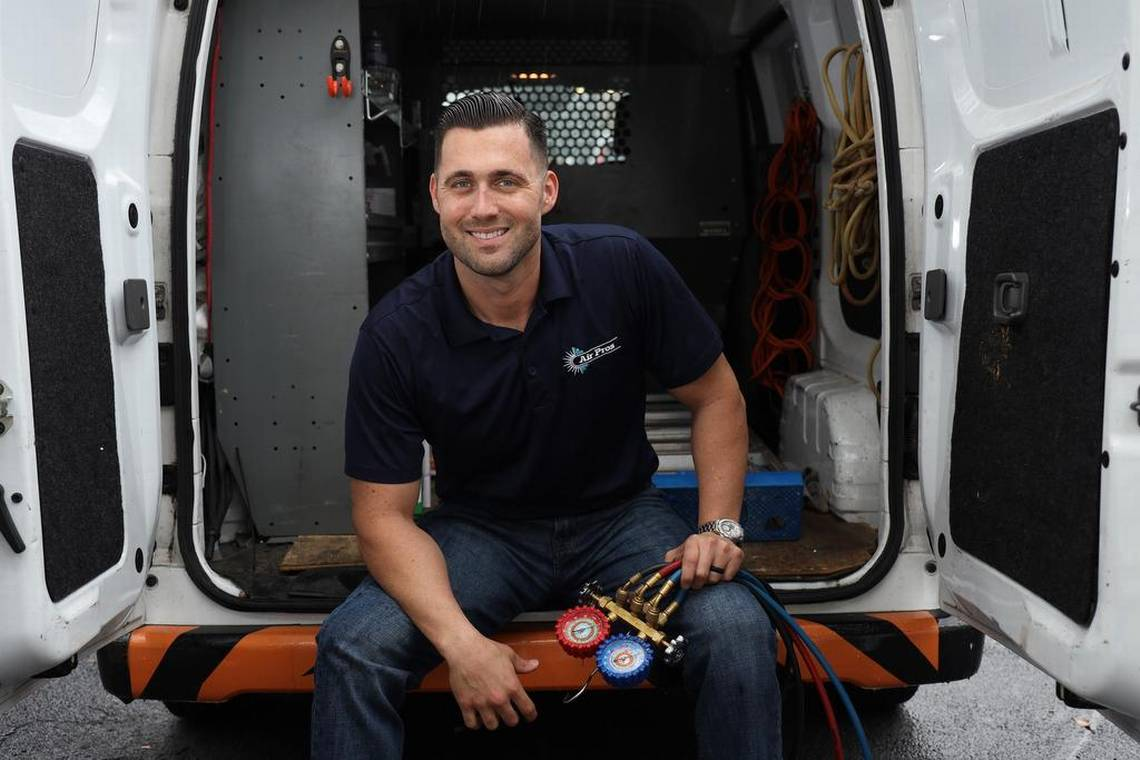 Davie, FL (November 25, 2019) — Air Pros Residential and Commercial Air Conditioning Services (Air Pros) announced it has acquired southern Florida based Solar Bear Heating and Cooling. The move increases Air Pros customer base by 110,000 and positions the company for greater growth in the Florida market.
As part of the asset acquisition, all 60-plus Solar Bear vehicles will be rebranded under the Air Pros name, and Solar Bear staff were retained. While Air Pros already operates in many of the Southern Florida communities where Solar Bear works, the acquisition means Air Pros will expand into the Tampa area community as well. Air Pros has also agreed to honor all manufacturer warranties and guarantees made by Solar Bear. Any extended warranties will be handled on a case by case basis. Air Pros will also continue the referral partnership held with Southern Florida Home Depot and Sam's Club locations. This move will help position Air Pros as a market leader with major retail brands.
"We are extremely impressed by the Solar Bear's resources and their talented technicians, and we couldn't be more excited that they will be part of Air Pros," said Anthony Perera, Founder of Air Pros. "Headquartered here in Southern Florida, this acquisition allows us to significantly expand our local resources and client base as we look to add new service markets and expand across the U.S." Perera added that Air Pros will honor all manufacturer warranties and guarantees going forward, so that past customers can feel confident that not only will the same excellent technicians continue to serve them, but Air Pros retains all records and service agreements to continue to protect and serve them long-term. Any extended warranties will be handled on a case by case basis.
Employees have already started the transition to Air Pros, utilizing the companies increased resources to provide services to customers at lower costs due to the vendor relationships Air Pros has in Florida and nationally.
About Air Pros:
Air Pros was founded in South Florida in 2017 on the premise of Integrity, Reliability, and putting our customers first. The company has quickly expanded to many metro areas within Florida and now Dallas, Texas with more franchise partners expected to be introduced soon. For more information or details on franchise opportunities visit www.airprosusa.com
Media Contact:
Josh Weiss, 10 to 1 Public Relations
480-789-0743
josh@10to1pr.com
Natalka Zeleny, 10 to 1 Public Relations
480-676-9946
natalka@10to1pr.com
Full System Health Check
Test Amps & Voltage
Safety Device Check
Starting Price
Preventive Maintenance
2 Visits Per Year
Highly Reliable
Financing Available
Annual Savings
With Any Repair Made To
Residential Central Air
Conditioner or Furnace Unit
Great Value
Keep Costs Low
Professional HVAC Team
Financing Options
Available
AIR PROS HOTTEST AIR CONDITIONING DEALS FOR HOMEOWNERS
Apply Now for 100% Financing On New AC Systems & Repairs
Schedule a friendly service tech to come around your neighborhood in the next hour or two.