Importance of Dryer Vent Cleaning
Importance of Dryer Vent Cleaning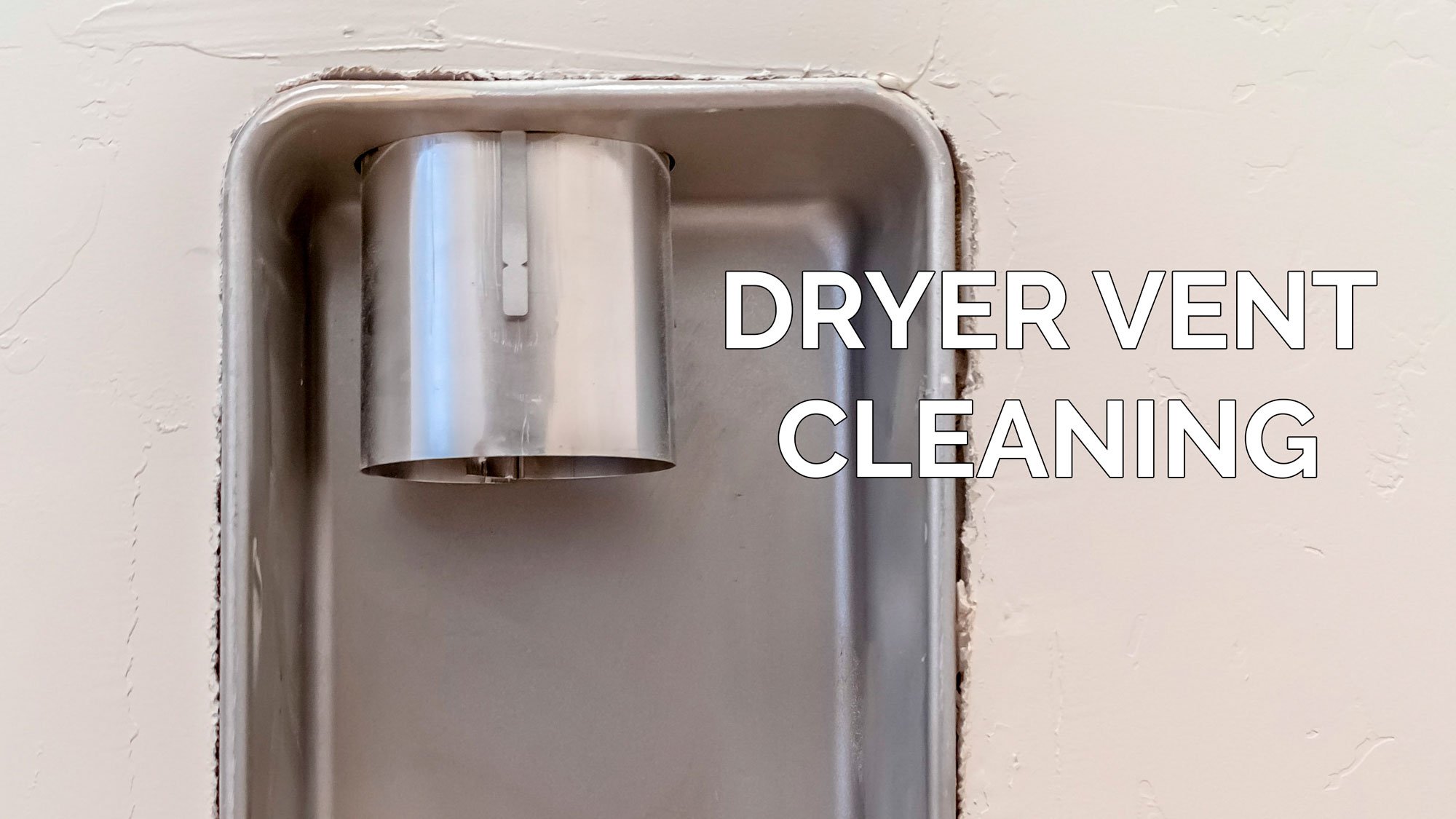 When is the last time you thought about the cleanliness of your dryer vent? Most homeowners clean out the lint trap after each load of laundry, but that simply not enough to prevent overheating and even a dryer fire in the event that it gets completely clogged. As well as to keep your indoor air quality pristine from poisonous gases and allergens. Our technicians at Air Pros provide dryer vent cleaning services so that you can reduce your risk of experiencing a fire and maintain the energy efficiency of your gas or electric dryer.
Prevent Dryer Overheating
A clogged dryer vent can lead to overheating issues. When this happens, it typically causes an electrical surge that trips the dryer's circuit breaker and shuts off the appliance. If your circuit breaker trips while you are drying a load of clothes, you should check to see if the dryer feels hot. A normally operating dryer will not feel excessively hot to the touch, and so will be your clothes. If you do notice that the exterior of the dryer and your clothes are extremely hot, you may have a clogged dryer vent that is preventing the exhaust gases from venting to the outdoors. In this instance, it is best to call Air Pros to have your dryer vent inspected and for a dryer vent cleaning before you operate your dryer again.
Reduce the Time It Takes to Dry Your Clothes
Dryers circulate warm air and vent hot, moisture-laden air to the outdoors. Once your dryer vent is clogged, all the heat and moisture remain in your dryer and in your utility room. If you notice that your utility room is extremely humid when using the vent and that your clothes are taking longer to dry than normal, you need a dryer vent cleaning.
Reduce the Risk of Experiencing a Dryer Fire
A completely clogged dryer vent can lead to a dryer fire. The lint produced by dryer clothes is extremely flammable, and if it experiences an extreme overheating situation, the lint can catch fire. To prevent this situation, we recommend getting your dryer vent professionally cleaned by Air Pros at least once a year, even if you empty your lint trap after every load of laundry.
Prevent Carbon Monoxide Poisoning
If you have a dryer that runs off natural gas, propane, or another type of fossil fuel, a clogged dryer vent can lead to carbon monoxide (CO) build-up in your home. Carbon monoxide is a colorless, odorless, tasteless gas that is created any time a fossil fuel is burned. Gas dryers vent CO and other exhaust fumes to the outdoors via the dryer vent. If the dryer vent is clogged, the carbon monoxide vents into your home. Signs of CO poisoning include headaches, dizziness, and confusion. If you inhale enough carbon monoxide, it can lead to unconsciousness and death. Getting your dryer vents inspected and cleaned yearly can help prevent carbon monoxide poisoning from building up in your home.
To schedule an appointment for a dryer vent cleaning, give Air Pros a call. We look forward to hearing from you soon.
Full System Health Check
Test Amps & Voltage
Safety Device Check
Starting Price
Preventive Maintenance
2 Visits Per Year
Highly Reliable
Financing Available
Annual Savings
With Any Repair Made To
Residential Central Air
Conditioner or Furnace Unit
Great Value
Keep Costs Low
Professional HVAC Team
Financing Options
Available
AIR PROS HOTTEST AIR CONDITIONING DEALS FOR HOMEOWNERS
Apply Now for 100% Financing On New AC Systems & Repairs
Schedule a friendly service tech to come around your neighborhood in the next hour or two.