Maintaining Your Air Conditioner's Condensate Drain Line
Maintaining Your Air Conditioner's Condensate Drain Line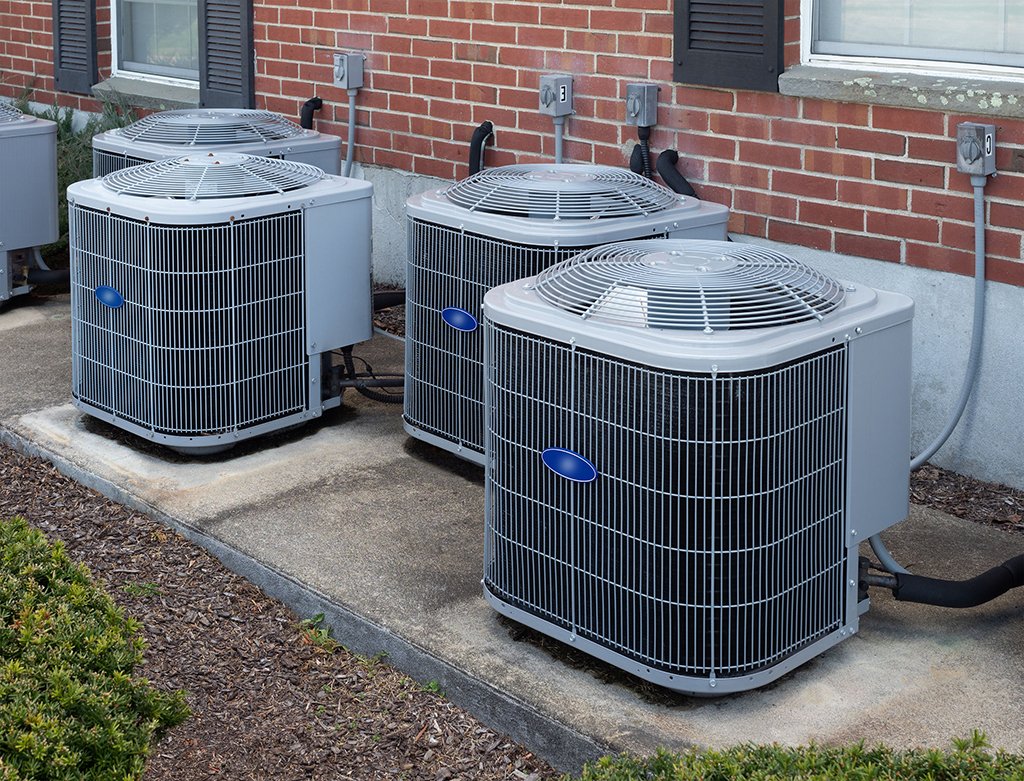 Ever noticed a pool of water near the interior unit of your air conditioning system? While this can be a problem, it's probably easy to fix. One of the most common reasons that you might find a leak from your interior unit is because the condensate drain line is clogged with dirt, dust, algae, or mold. Fortunately, there's an easy process that you can use to clean it out, one that will not require an AC repair right away.
At Air Pros, we understand that you would often prefer to do simple AC maintenance yourself. We're glad to give you some basic knowledge so that it's easier to determine if you can do it yourself or if you need a professional from our team.
Turn Off the Power
When it comes to any AC repair or maintenance job, make sure that you turn off the power before you start for your safety. Normally, you'll turn the power off at the thermostat and at the electrical box.
Find the Drain Pan
It's useful to know the location of the drain pan because there are a few steps to AC maintenance that require knowing the location of the pan, including cleaning the condensate drain line. If the evaporator coil is on the inside of the building, you'll find a drain pan near the indoor AC unit. If the drain pan is filled with water, you probably have a clogged condensate drain. You can use a wet Shop Vac to suck up any water.
Get Rid of the Blockage
Inspect the drain to make sure that a clogged condensate line is actually the reason for the water in the pan. If this line is made of clear tubing, you should be able to easily see.
A Shop Vac is a great tool to have around when conducting quick AC repair and maintenance. One of the easiest ways to get rid of the majority of the material that is blocking water flow through the line is to use this vacuum to clean it out. The suction will clean out most of the gunk that has built up so that you can get the remaining debris easily. You can also use a small brush to loosen debris.
Clean Out the Drain
Afterward, clean the line with vinegar or hydrogen peroxide. Since some kind of growth from the dampness is likely the reason that the line is clogged, both chemicals will be able to kill the cause of the growth. Should you prefer not to use any chemicals because you don't like the smell, you can simply clean the line out with some hot water.
There are easy ways to keep your air conditioner running smoothly. At Air Pros, we have several AC maintenance techniques that are great for homeowners. We also have the necessary equipment and experience to provide AC repair services. Consult our team today to schedule an appointment.
Full System Health Check
Test Amps & Voltage
Safety Device Check
Starting Price
Preventive Maintenance
2 Visits Per Year
Highly Reliable
Financing Available
Annual Savings
With Any Repair Made To
Residential Central Air
Conditioner or Furnace Unit
Great Value
Keep Costs Low
Professional HVAC Team
Financing Options
Available
AIR PROS HOTTEST AIR CONDITIONING DEALS FOR HOMEOWNERS
Apply Now for 100% Financing On New AC Systems & Repairs
Schedule a friendly service tech to come around your neighborhood in the next hour or two.