Davie AC Repair Services – Defy The Heat!
Davie AC Repair Services – Defy The Heat!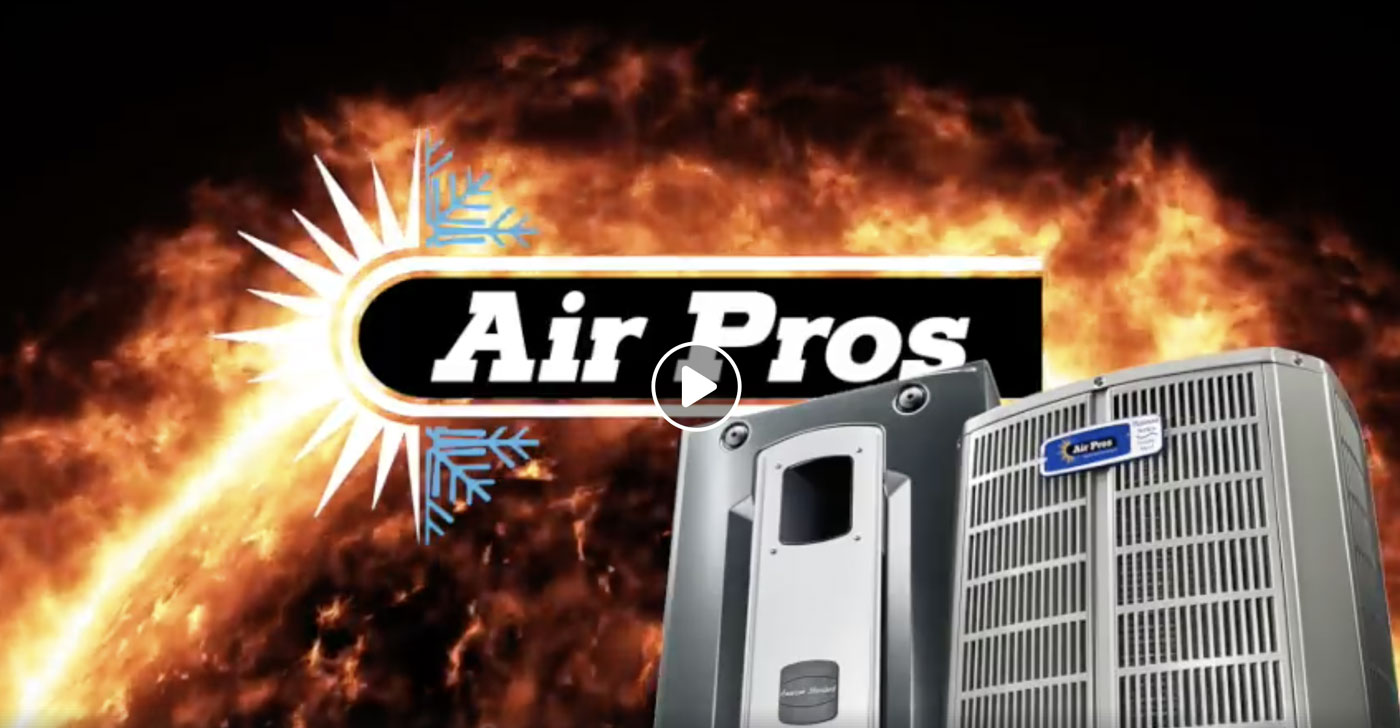 It's Air Pros Vs. the Sun!
Our Davie AC Repair Services backed up by a 100% Service Guarantee are aimed at public enemy number 1: HEAT.
With temperatures soaring to 98 ° Fahrenheit in Davie, Coral Springs, Boca Raton and Aventura last year we have seen a large increase in the number of AC Service calls recently. While we may be called in to specifically fix condensing units, capacitors, contacters and air handler units, we ultimately believe we are in a galactic battle against Earth's nearest star: the Sun.
It's no joke, really. The extreme temperatures test the limits of outdoor and indoor components in your home including evaporator coils, compressor and fan blower motors. You may be tempted to ignore the problem but over time the symptoms escalate: The Split System Central Air Conditioner seems to be working harder and harder but gradually not pushing out as much cool air as you remembered in the past.
You are also plagued by another fact which eats away at you but never fully confront: The central unit is approaching – or exceeds – eight years in age, a strong warning sign that parts need to be replaced, and coils need to be cleaned.
AC repair in Davie is complicated by the fact that we all work long hours, and these are tough economic times. This means you get home exhausted after work or are too tired to confront the issue on the weekend. On Sunday morning, you walk outside to find the Sun blazing and you instantly recall your Central AC system in Davie needs some attention. But you also cringe at the thought of an excessive AC repair bill, something you just cannot afford presently.
This pattern may continue indefinitely even as you end each weekend on South Florida's beautiful beaches soaking up the Sun (which happens to be our mortal nemesis as we mentioned).
If you by chance had to see a Davie Air Conditioning Service Tech walk past you on the beach, he would probably be wearing a t-shirt which says:
If you see a heatwave NEVER ever wave back. Call the #AirPros.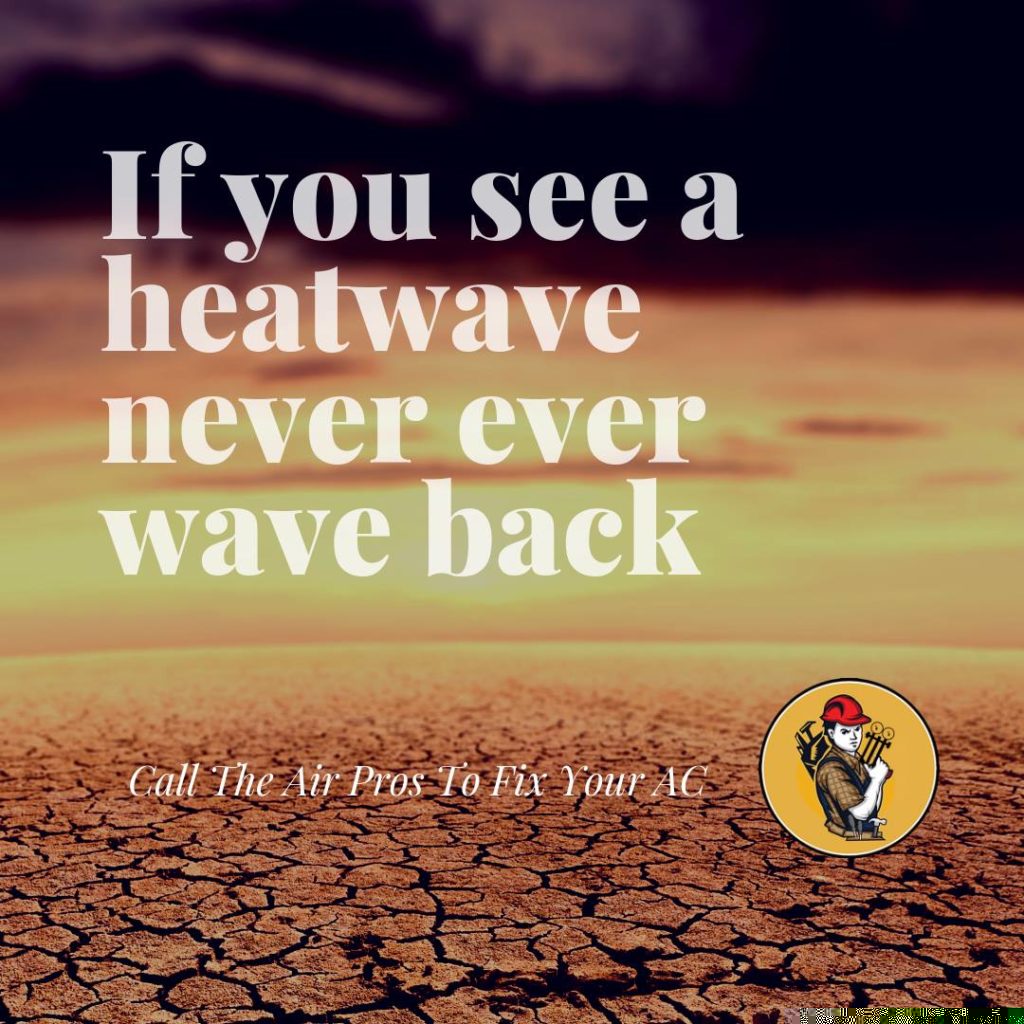 The not so subtle implication of this telling phrase is that we tend to enjoy the long hot summers in Davie, Fort Lauderdale and Boca Raton while ignoring the stress your Central AC system is going through. By failing to act decisively and quickly you lose an important opportunity to stop a problem before it manifests itself.
This is also the reason why Air Pros puts a strong emphasis on AC Maintenance plans which form the backbone of our AC Repair Services in Davie, FL. In addition, to squeezing a longer shelf-life out of your residential air conditioning system it may also save you up to 20% in annual running costs. Also bear in mind it has immediate financial benefits including 10% off any Central Air Conditioning Repair in Davie.
It does not end there: You get priority scheduling in our calendar system and peace of mind knowing that those hot summer days are made more enjoyable by the knowledge you have Air Pros on your side in case anything should go wrong with your AC when you get home from the beach.
Finally, there is one more compelling reason you should tackle HVAC maintenance on your Central Air System today: Air Pros is happy to report we offer financing options for AC Repair and the installation of new central AC units.
We hope this puts into perspective the battle lines being drawn for AC Repair in Davie between Air Pros and our yellow star: The Sun. It's conducted on your behalf with ultimate aim of making your home cooler and more comfortable – a safe haven from the heat or the fear of costly air conditioner repairs in Davie, FL.
Full System Health Check
Test Amps & Voltage
Safety Device Check
Starting Price
Preventive Maintenance
2 Visits Per Year
Highly Reliable
Financing Available
Annual Savings
With Any Repair Made To
Residential Central Air
Conditioner or Furnace Unit
Great Value
Keep Costs Low
Professional HVAC Team
Financing Options
Available
AIR PROS HOTTEST AIR CONDITIONING DEALS FOR HOMEOWNERS
Apply Now for 100% Financing On New AC Systems & Repairs
Schedule a friendly service tech to come around your neighborhood in the next hour or two.