4 Ways Dust and Dirt Affect Your Central AC
4 Ways Dust and Dirt Affect Your Central AC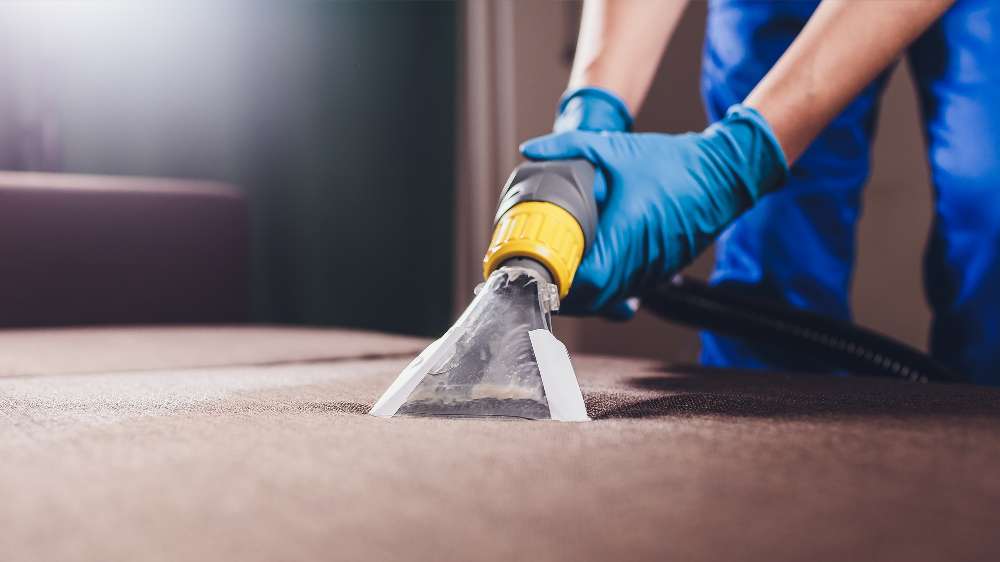 While you may not think twice about cleaning dusty furniture, it's surprisingly easy to forget about your central air conditioning system since it's largely out of sight. Unfortunately, if you're not diligent about the dust and dirt that may affect your air conditioner, be sure to turn to Air Pros for professional services. We specialize in AC repair in Coral Springs, FL.
Here's a closer look at just what dust and dirt can do to your central air conditioning system:
Problems with Your Inside Unit
The coils and the fan are among the many parts within the indoor unit of your central AC system. Keep in mind, however, that these parts can gather dust and dirt since warm air from your home goes over or through many of these components. Debris could also cause a problem if it gets inside the indoor air handler or motor. If not cleared away properly, accumulated dust and dirt may contribute to the early need for AC replacement in Coral Springs, FL especially if internal parts become damaged or prematurely worn out.
A Clogged Filter
Having a clean filter does improve indoor air quality and make it easier to manage allergies or other respiratory issues. However, periodically changing or regularly cleaning your system's filter also keeps dust and dirt from blocking your system's airflow. A filter that's clogged also makes your system work harder. Again, this is something that may have you calling on Air Pros experts more often than what's normal for AC repair in Coral Springs, FL. Typically, it's best to change your filter at least once a month, as the local area's climate will make you run your air conditioning frequently.
Dirty Outside Unit Coils
The heat produced by your air conditioner's refrigerant exits from the coils in your outside unit. If these coils become affected by dust and dirt or other debris, your central air conditioning system will have trouble removing excess heat and humidity from your inside air. If this problem is ignored long enough, an AC replacement may be in order earlier than expected should there be significant damage to its internal parts. A cost-effective way to prevent dirty outside coils from contributing to bigger issues is to schedule routine maintenance. Our experts here at Air Pros will safely and meticulously clean and inspect your coils and other parts that could be affected by dust and dirt to maintain optimal comfort and performance.
Less Efficient Air Ducts
Another important part of your central air conditioning system is the ducts. Air ducts are also the main component of your ventilation system, which is what allows cooled air to be delivered throughout your home. Unfortunately, the ductwork is an often-overlooked spot where dust, dirt, and debris accumulate over time. Dust and dirt can ultimately make it more difficult for your central air conditioning system to push cooler air throughout your home. One way to better care for your ducts is to make the most of the duct cleaning services offered by the Air Pros team.
Contact Air Pros Today
If you're seeing signs suggesting your central air conditioning system may be affected by dust and dirt, call Air Pros. We'll safely and thoroughly inspect your comfort equipment to determine what may need cleaned, replaced, or repaired. Consult with us whenever you need reliable air conditioning services.
Full System Health Check
Test Amps & Voltage
Safety Device Check
Starting Price
Preventive Maintenance
2 Visits Per Year
Highly Reliable
Financing Available
Annual Savings
With Any Repair Made To
Residential Central Air
Conditioner or Furnace Unit
Great Value
Keep Costs Low
Professional HVAC Team
Financing Options
Available
AIR PROS HOTTEST AIR CONDITIONING DEALS FOR HOMEOWNERS
Apply Now for 100% Financing On New AC Systems & Repairs
Schedule a friendly service tech to come around your neighborhood in the next hour or two.