Top Benefits of Using Heat Pumps vs Furnaces
Top Benefits of Using Heat Pumps vs Furnaces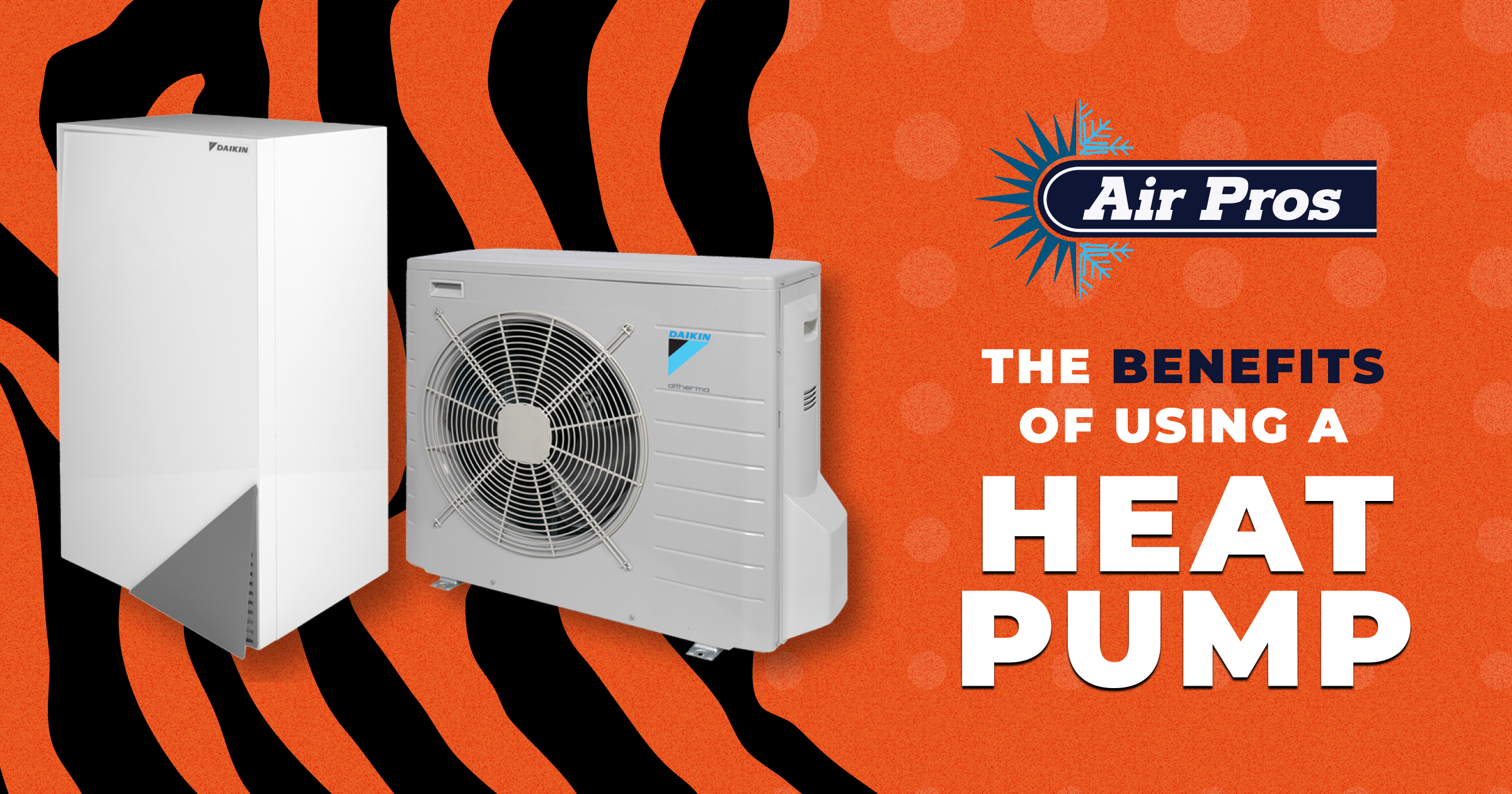 A comfortable, warm and safe environment inside the home continues to be created by the HVAC industry as science and technology advance. Many discoveries and developments have led to improvements in heating and cooling tools in recent years. We see these developments take place as more and more of our clients choose to use heat pumps to heat and cool homes and buildings today. Why are heat pumps systems getting so much attention and how are they different fom the average furnace? These are the questions we answer today. 
The Advantages of Using a Heat Pump Vs. Furnace
Though both heating systems offer great comfort inside the home, they aren't created equally. In the next few points, we will explain why heat pumps are becoming increasingly popular among home owners. 
Heat Pumps Cost Less in the Long Run
Many people are drawn to heat pumps because of their high efficiency rates, that translate into lower energy costs, and a longer lifespan for this heating system. Because heat pumps use the thermal energy that they extract from the earth, they do not require any electricity or gas to provide the essential cooling and heating required for the home. 
It is said by Energy Saver that heat pumps save almost 50% in energy cost for homeowners who choose to use this system. required for the home. It is a rare to find someone who enjoys pay higher energy bills, so we are not surprised to find that so many people are choosing heat pumps for this reason. 
On the other hand, heat pumps cost more during the installation phase than furnaces. This is mainly due to the fact that installing heat pumps requires way more materials and labor. When making your decision to purchase this heating system for your home, this is an important factor to keep in mind.
Quieter Operation in Comparison to Other Heating Systems
Not too many people enjoy the excess noise produced by furnaces. As a result, heat pump systems are even more attractive because of their minimal noise. Most of the system is hidden below the ground and insulated to cancel out any noise. these two characteristics put together provide heating and cooling to the home with minimal noise, thus increasing a comfortable and pleasant atmosphere in the home.
By the way, if you do have a furnace, that is making more noise, than usual, you do need to investigate the reason for those sounds. Learn more about the common reasons for furnace repair on our blog. 
Less Harmful Emissions
When comparing heat pumps vs. furnaces, we also see a great difference in the amount of harmful emissions released between the two systems. Heat pumps do not operate on gas or electricity, and thus do not run the risk of gas leaks that can pose great danger to everyone in and around the home. Furnaces, on the other hand, are often run on gas and certains areas of disrepair can lead to a gas leak. 
Dual Heating and Cooling Systems
When you use a heat pump system, you get the benefit of a dual action that heats and cools the home. Furnaces can normally just heat the home and as a result, you will need to have a separate AC unit just to cool the home. This factor should be considered when comparing the cost of heat pumps vs. furnaces. 
Minimal Maintanence
Heat pumps also require very minimal maintenance which includes a system check that is easy enough for the homeowner to perform themselves. On the other hand, furnaces require a professional inspection once a year to ensure that all the components are adjusted correctly and that there is no potential for a gas leak or electrical problems. 
Contact Air Pros for Top Rated Heat Pump Services
Are you ready to pull the trigger and start the installation process of your heat pump system? Contact Air Pros, the home of the best installation technicians in the area. With our certified and expert staff, you will have an efficient and eco-friendly heating system in no time. Call us at (877) 561-9730.
Full System Health Check
Test Amps & Voltage
Safety Device Check
Starting Price
Preventive Maintenance
2 Visits Per Year
Highly Reliable
Financing Available
Annual Savings
With Any Repair Made To
Residential Central Air
Conditioner or Furnace Unit
Great Value
Keep Costs Low
Professional HVAC Team
Financing Options
Available
AIR PROS HOTTEST AIR CONDITIONING DEALS FOR HOMEOWNERS
Apply Now for 100% Financing On New AC Systems & Repairs
Schedule a friendly service tech to come around your neighborhood in the next hour or two.