Symptoms of Central Air Conditioning Issues
Symptoms of Central Air Conditioning Issues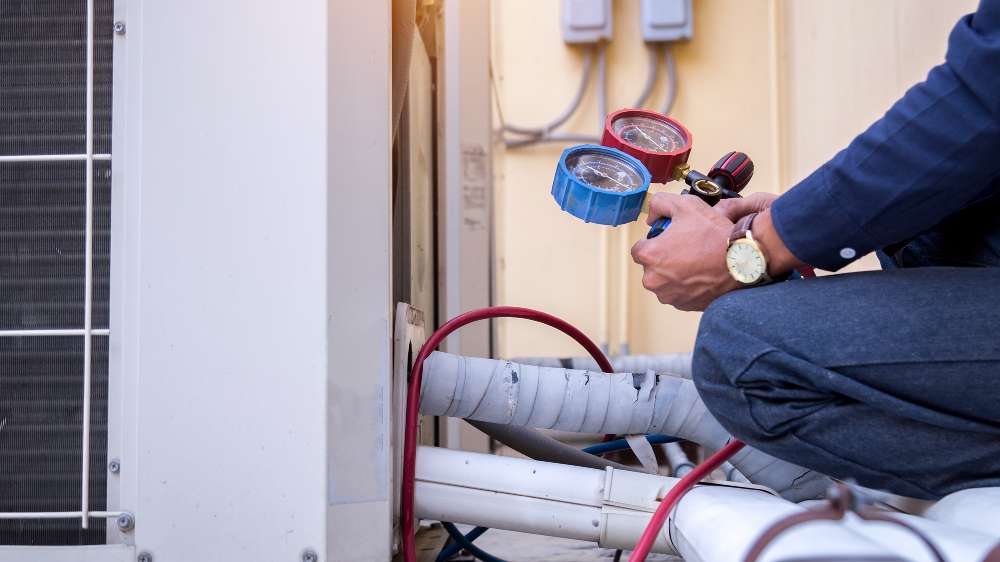 With an average temperature of 70 degrees Fahrenheit, the Sunshine State is the warmest of all in the nation. That is why it's not unusual to occasionally need AC repair in Fort Lauderdale, FL, from our trusted company, Air Pros, to ensure your continuous comfort. Keep in mind, however, that many symptoms of air conditioning issues may not be as obvious as having a system that's not working at all.
Warm Air
This is definitely the last thing you want on a hot Fort Lauderdale day. If you have checked your thermostat and made sure your system is set to "cool" and you're still getting warm air, give our AC repair experts a call. Restricted airflow and compressor issues are among the possible culprits.
Insufficient Airflow
You may have a blockage somewhere within your cooling system if you are not getting sufficient airflow. A clogged filter and broken motor could also reduce airflow and efficiency. If insufficient airflow is a recurring issue and it's related to something mechanical or system inefficiency, an AC replacement may be worth considering.
Frequent Cycling
If your current cooling system has to frequently kick in, it could be a sign of inefficiency. In some cases, you may simply need our Air Pros technicians to conduct a proper tune-up. Nevertheless, frequent cycling could be related to other issues that may be serious enough to discuss AC replacement in Fort Lauderdale, FL, with our trusted team.
Unusual Noises
An air conditioner in the middle of its expected lifespan should not be excessively noisy. This does not mean you won't know when it's on, but rattling, buzzing, or grinding noises are not considered normal. When issues like this occur, it is best to have your cooling system checked by Air Pros right away.
Bad Odors
Foul odors coming from your air conditioning unit can have many possible sources. In some instances, it could mean your cooling unit needs to have a proper and thorough cleaning. This could extend to your ductwork, as well. Mold growth may be an issue, too, which is why it is advisable to consult our team immediately so that we can conduct an in-depth evaluation.
Water Leaks
These could occur due to issues with condensation, or you may have a refrigerant leak. It is important to call our industry experts if you are seeing pooled water or liquid around your air conditioning system since recurring leaks can damage your floor and other nearby items and structures.
Indoor Comfort Issues
A fully operational unit should be able to keep indoor humidity levels in check and maintain indoor comfort. But if your cooling system is no longer achieving these goals, it is time to find out why. The Air Pros team will diagnose the problem and recommend an appropriate solution.
Consult Our Team Today
Are you experiencing any of the signs above that suggest you have air conditioning issues that require expert attention? If so, Air Pros is here to help. We've also got you covered if you are in need of AC replacement in Fort Lauderdale, FL. We can work on all trusted brands, provide multiple options, and ensure top-notch service at all times. Contact us today to schedule an appointment with one of our trained local technicians.
Full System Health Check
Test Amps & Voltage
Safety Device Check
Starting Price
Preventive Maintenance
2 Visits Per Year
Highly Reliable
Financing Available
Annual Savings
With Any Repair Made To
Residential Central Air
Conditioner or Furnace Unit
Great Value
Keep Costs Low
Professional HVAC Team
Financing Options
Available
AIR PROS HOTTEST AIR CONDITIONING DEALS FOR HOMEOWNERS
Apply Now for 100% Financing On New AC Systems & Repairs
Schedule a friendly service tech to come around your neighborhood in the next hour or two.