How To Prolong the Lifespan of Your HVAC
How To Prolong the Lifespan of Your HVAC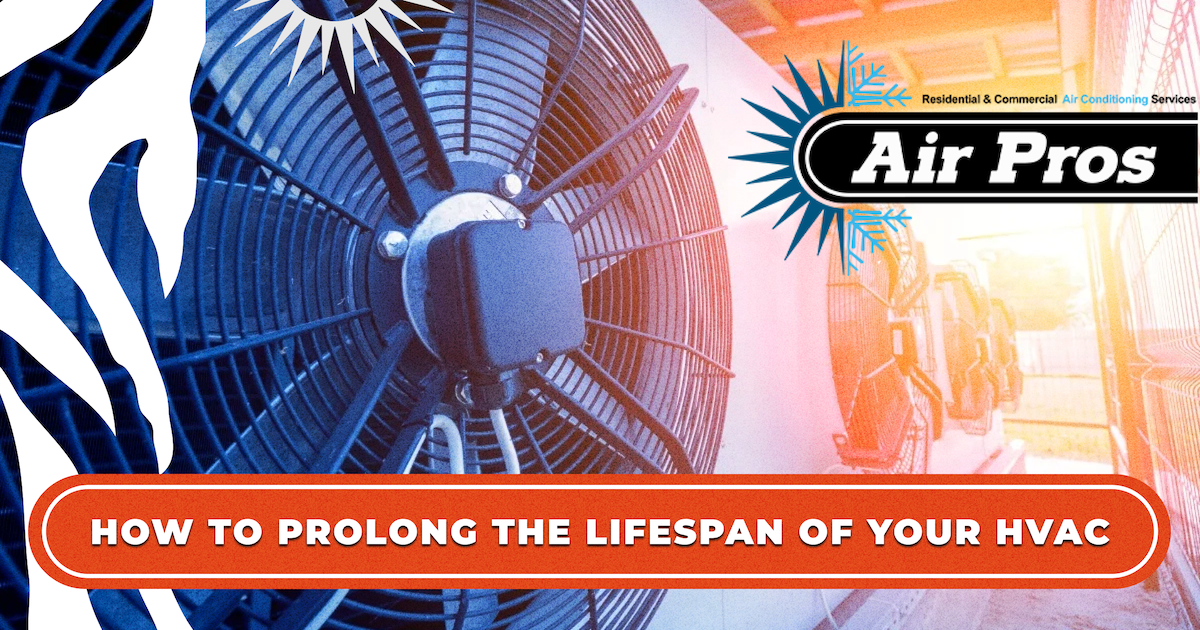 Air conditioning units are very expensive commodities that many of us cannot live without. Whether you're living in sunny Florida, Alabama, or Washington, the hot summer months always have us running towards our homes to hide away from the heat. 
Because the HVAC systems in our homes are so indispensable and expensive, it is important to understand how to take care of them. Today we will briefly break down the cost to replace an inside AC unit, and provide a few tips on how to get the most bang for your buck out of your unit. 
So What is the Cost to Replace an Inside AC Unit?
The cost to replace an AC unit depends on a handful of factors. These factors include the following: 
Size of your unit

The manufacturer of the unit

If ductwork will need to be installed

The size of the home 

Type of AC: ductless split vs. central AC
The starting price to install a new central AC is currently $2295. This is a worthwhile investment that will serve your family for many years to come. If you're wondering about ways to afford this purchase, Air Pros does offer affordable and fair AC financing options. Check out our website for more information. 
How To Get the Most Out of Your HVAC Unit
After installing a brand new air conditioning unit, many homeowners are both excited and peeved at having to spend a pretty penny on installation costs. This is totally normal because who wants to spend a large sum of money like that? Luckily, AC units last for decades to come. Check out some of the tips for how to get the most out of your AC unit without having to pay for extra air repair in South Florida. 
Maintain a Clean Outdoor and Indoor Unit Area
First, it is essential to keep the area around your outdoor and indoor units as clean as possible. Make sure to periodically remove all the dirt, grime, and debris. If there are any branches or shrubs near the outdoor unit, consider removing them to eliminate the shedding of leaves on the unit. 
This step is important because when debris gets stuck in the unit, it will hurt the airflow. It may alter the AC's efficiency, and the decomposing debris may cause a stench in the house. Over time, it may cause fairly hefty air repairs in South Florida and may alter the quality of your indoor air. 
Check The Air Filters
Another great way to avoid paying early costs to replace the inside AC unit is to develop the habit to check your air filters regularly. Air filters accumulate lots of dust and debris, which blocks the airflow. 
This blockage will essentially prevent the essential work of your AC and will keep the cool air from circulating through the house. It will also make the unit work harder, decrease its efficiency, and cause early repairs and replacements. 
Dirty air filters are one of the most common AC problems. Check our blog to learn some other challenges to expect. 
Dry Your Clothes At Night
You probably didn't expect this tip, but it is totally important to note! When you run your dryer at the same time as your AC, the unit will work twice as hard to cool your home. Why is that? The hot temperatures emitted from the dryer will be picked up by the AC sensors. This will make the AC adjust its cooling function to continually cool your home. It will work harder and wear out faster as a result. 
Most people turn their AC off for the night, making it a great time to use the dryer without clashing with the HVAC system. As a bonus, it is generally cheaper to use your laundry appliances in the evenings anyways. Doing so will save your AC and your money!
Keep Up With HVAC Maintenance
To avoid excessive air repairs in South Florida, it is essential to have a regular HVAC maintenance inspection. Your AC tech will thoroughly assess the health of your AC and make appropriate adjustments and repairs. These minor inspections will help you save money in the long run and prolong the lifespan of your HVAC. 
Are you still learning about the intricacies of the air conditioning system? Learn about some of the common AC parts and terms on our blog!
Contact the Top Air Repair of South Florida!
Anything good in life requires love and maintenance! Give your home and air conditioning unit the care it deserves by scheduling a maintenance inspection with the top AC techs in South Florida! Call AirPros today at (877) 561-9730.
Full System Health Check
Test Amps & Voltage
Safety Device Check
Starting Price
Preventive Maintenance
2 Visits Per Year
Highly Reliable
Financing Available
Annual Savings
With Any Repair Made To
Residential Central Air
Conditioner or Furnace Unit
Great Value
Keep Costs Low
Professional HVAC Team
Financing Options
Available
AIR PROS HOTTEST AIR CONDITIONING DEALS FOR HOMEOWNERS
Apply Now for 100% Financing On New AC Systems & Repairs
Schedule a friendly service tech to come around your neighborhood in the next hour or two.