How Air Conditioning Tune-Ups Can Help You Save Money
How Air Conditioning Tune-Ups Can Help You Save Money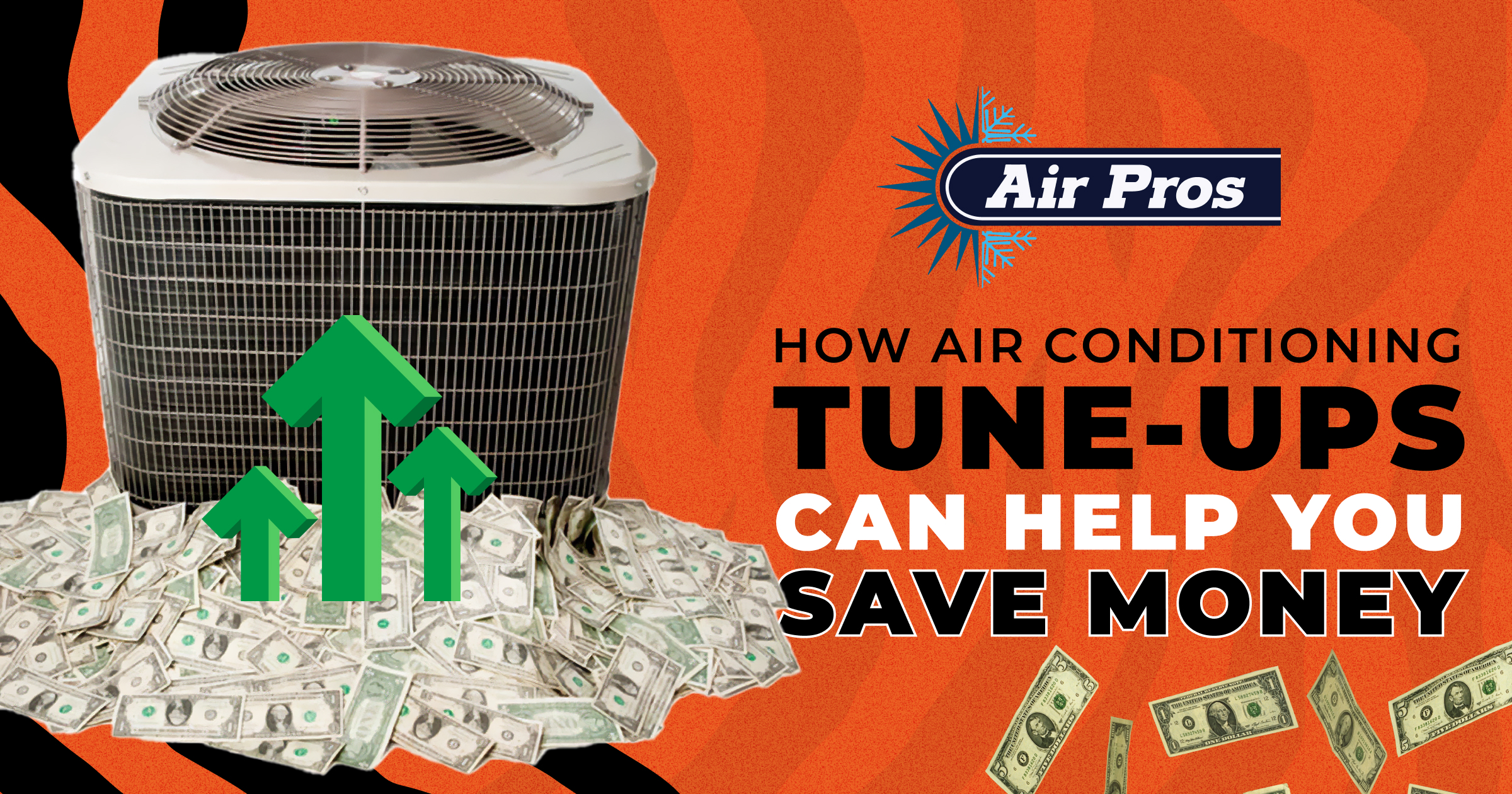 Summer brings hot temperatures, breaks from work and school, and more opportunities to increase your expenses as you host get-togethers, go on vacation, and increase your time at home. Though summertime is generally exciting, most homeowners also see the summer as a time for increased bills. One of the biggest culprits of high household spending is air conditioning, which skyrockets during summer. This blog will focus on AC tune-ups in Tampa and how regularly keeping up with this service will help you cut down on those costs. 
Top Money Saving Benefits in Air Conditioning Tune-Ups 
Many people overlook the importance of regular tune-ups as they see it as an extra expense. However, many of the tasks that the techs carry out throughout this service effectively help you save money on energy bills, repairs, and even replacements. These tasks include the following:
Clearing out the condensation tray

Cleaning AC coils

Changing air filters

Checking and cleaning air ducts

Charging refrigerant fluid

Cleaning and lubricating all moving parts
These essential tasks help accomplish the money-saving benefits described below. 
Enhanced Energy Efficiency
Energy efficiency is important to keep energy bills at a minimum. As air conditioning units work to keep your home comfortable, their many parts begin to accumulate dust or wear out. As a result, they don't work harder and use more energy than needed. An AC tune-up provided by the expert techs at Air Pros will help keep your unit working with the highest efficiency rates possible. 
Maximized Lifespan
Most ACs last about 15-20 years. The only way to maximize this time is by maintaining the unit's condition. During an AC tune-up in Tampa, the technician will inspect the various components, lubricate moving parts, and perform necessary adjustments. By detecting and fixing potential issues early on, you can prevent costly breakdowns and extend the lifespan of your air conditioning unit, avoiding the need for a costly premature replacement. 
Lower Repair Costs
AC repair costs are not cheap. The only way to keep them to a minimum or avoid them altogether is by investing in tune-up services. During these services, AC techs are able to catch potential repairs early before they develop into bigger issues. As a result, you will be able to avoid paying high repair costs due to negligence. Units that aren't regularly maintained usually have the highest repair costs. 
Compliance With Warranty
Sometimes an AC develops significant repairs that cost more than usual. These high-dollar repairs are often covered under the manufacturer's warranty if it falls within certain parameters. Almost every warranty policy will require regular maintenance and proof to justify coverage of the repair costs. If you keep up with air conditioning tune-ups in Tampa, you may save hundreds and even thousands of dollars on repair or replacement costs. 
Better Performance
Regular maintenance means better performance of your AC's overall function. This means you will be comfortable all year long, regardless of the temperatures outside. Better performance will mean that your AC will provide the desired comfort to your home while operating at a high level of efficiency. The temperatures throughout your home will be consistent and meet your expectations. 
Improved Air Quality
Air quality directly impacts your health; poor air quality over an extended period can cause increased allergy or asthma symptoms that may worsen over time. A well-maintained air conditioning unit plays a significant role in your air quality. 
Call Us for AC Tune-Ups in Tampa
Are you ready to save on your bills this summer? Call Air Pros and set up an AC tune-up service today. Our techs will ensure that your system is running smoothly and efficiently, saving you time and money on needless energy costs and repairs.
Full System Health Check
Test Amps & Voltage
Safety Device Check
Starting Price
Preventive Maintenance
2 Visits Per Year
Highly Reliable
Financing Available
Annual Savings
With Any Repair Made To
Residential Central Air
Conditioner or Furnace Unit
Great Value
Keep Costs Low
Professional HVAC Team
Financing Options
Available
AIR PROS HOTTEST AIR CONDITIONING DEALS FOR HOMEOWNERS
Apply Now for 100% Financing On New AC Systems & Repairs
Schedule a friendly service tech to come around your neighborhood in the next hour or two.