Will Homeowners Insurance Cover AC Repair?
Will Homeowners Insurance Cover AC Repair?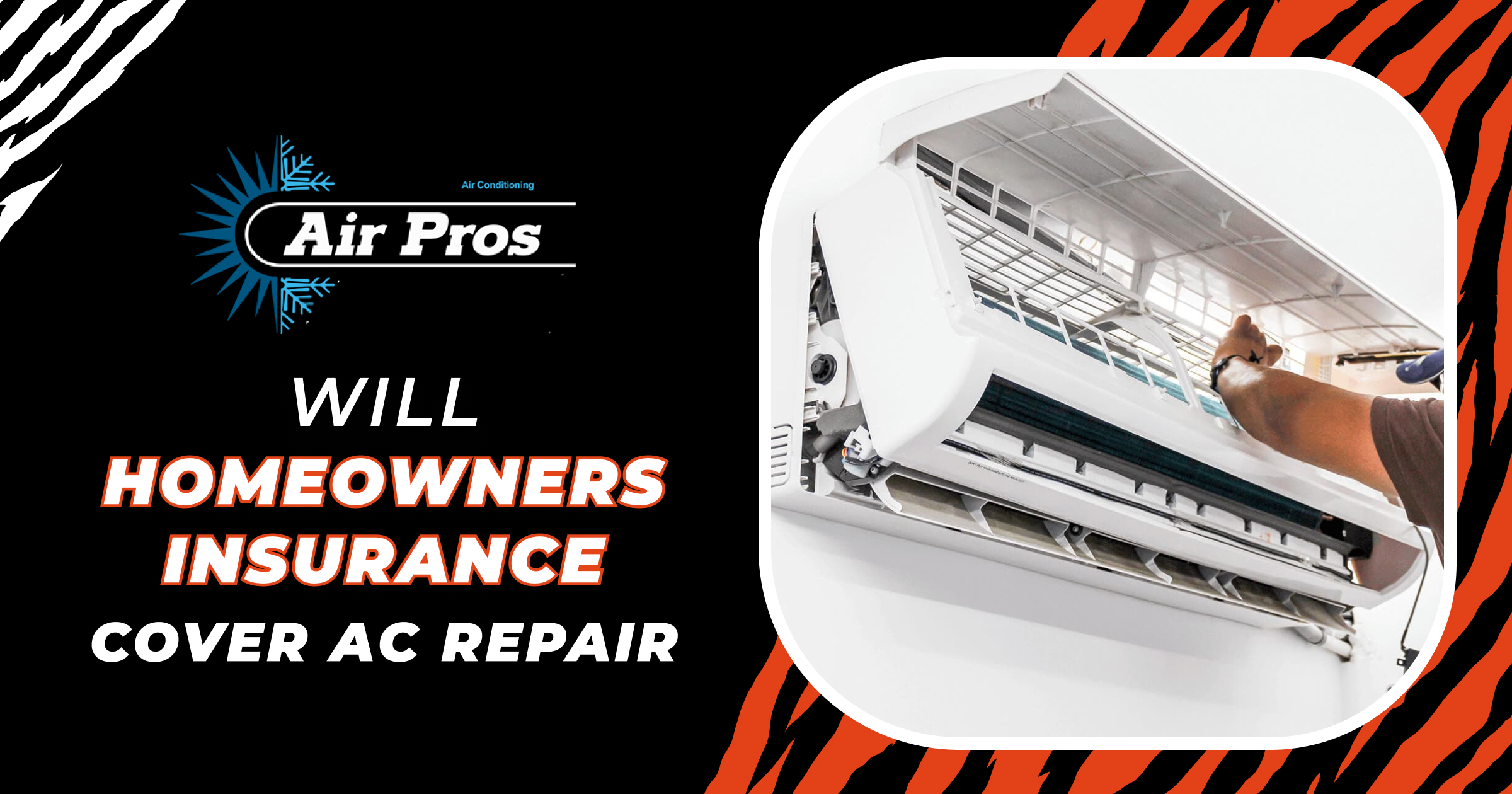 Homeowners insurance is designed to provide financial protection for a variety of different hazards that homeowners may face. One common question that many people have is whether or not homeowners insurance will cover the cost of repairing or replacing a damaged air conditioning unit.
Factors to Consider with Your Homeowner's Insurance
In general, homeowners insurance policies cover damages resulting from a covered liability, such as a fire, theft, wind, storm, or hail. In many cases, the damage to an outdoor or indoor AC unit caused by covered liability would be covered under the policy. However, there are some important factors to consider when determining whether or not homeowners insurance will cover the cost of AC repair or replacement. Read on to learn what these factors are to get an idea of what your homeowner's insurance will cover.
What Caused the Damage?
What are the factors to consider as the cause of the damage? If the damage was caused by a covered liability, then the cost of repairing or replacing the indoor AC unit would generally be covered by the policy. This means that if a fire or theft caused damage to the outdoor or indoor unit, the policy would typically provide coverage. However, if the damage was caused by normal wear and tear, then it is unlikely that the policy would provide coverage. 
Age and Condition of the Outdoor and Indoor AC Unit
Another factor to consider is the age and condition of the AC unit. Most homeowners insurance policies have a limit on the amount of coverage they will provide for older or outdated AC units. For example, a policy may only provide coverage for AC units that are less than 10 years old. In addition, if the AC unit was not properly maintained, or had existing damage prior to the covered loss, then it may not be covered under the policy.
Policy Limitations
It is also important to note that there may be a limit on the amount of coverage provided for AC repair or replacement. For example, the policy may only provide a certain dollar amount of coverage for this type of loss. If the cost of repairing or replacing the AC unit exceeds this amount, then the homeowner would be responsible for paying the difference.
Policy Endorsements
In some cases, homeowners insurance policies may include an endorsement for additional coverage for outdoor and indoor AC units. This endorsement can provide additional protection for the AC unit, and may include coverage for damages that result from causes that are not typically covered under a standard homeowners insurance policy.
What to do if the Insurance Won't Cover AC Repair?
If your homeowners insurance won't cover the AC repairs you were hoping to receive, it is most likely due to not meeting one or a few of the factors discussed above. After all, some outdoor and indoor AC units get so old or neglected, that it would be more cost-effective to just replace them altogether instead of doing a repair.
However, paying for AC repair can be fairly difficult in our economy because it is a very expensive investment. But at Air Pros, affording a new AC is a more manageable task with the help of our financing services. 
We offer our customers flexible payment options that they can arrange in a budget-friendly way to suit their needs. Thanks to the relationships we built with a handful of financial institutions, we can offer financing options through the following programs: 
Greensky Financing

Okinus Financig 

Wells Fargo Financing
Customers who upgrade to HVAC systems that are run on solar or heat pumps also have the option of financing these upgrades through the Property Assessed Clean Energy (PACE) program. This program takes away the burden of paying large sums of money upfront and allows you to be more environmentally friendly at home. 
Contact Air Pros for Top Quality AC Repairs
Are you in need of repairs for your indoor AC unit? Contact Air Pros to understand more about what would be covered under your homeowners insurance policy. We offer the fairest prices and the best repairs that will make it worth your while. Call us today at (844) 605-1919.
Full System Health Check
Test Amps & Voltage
Safety Device Check
Starting Price
Preventive Maintenance
2 Visits Per Year
Highly Reliable
Financing Available
Annual Savings
With Any Repair Made To
Residential Central Air
Conditioner or Furnace Unit
Great Value
Keep Costs Low
Professional HVAC Team
Financing Options
Available
AIR PROS HOTTEST AIR CONDITIONING DEALS FOR HOMEOWNERS
Apply Now for 100% Financing On New AC Systems & Repairs
Schedule a friendly service tech to come around your neighborhood in the next hour or two.