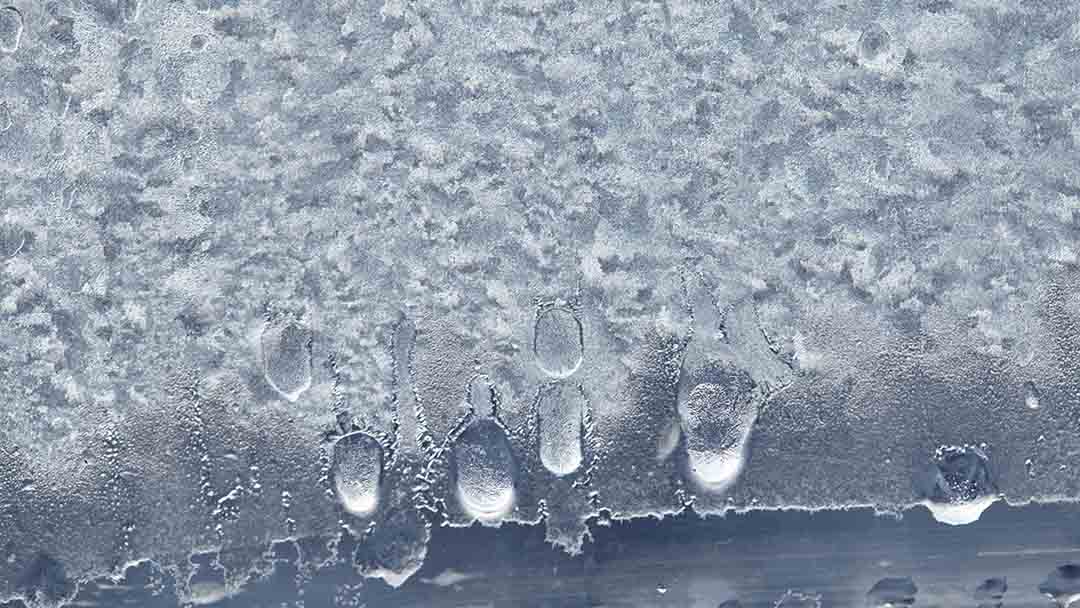 Winter is fast approaching, so expect the nights in The Lone Star State to get pretty cold. While the nights can often get below 60 degrees in the fall, the days are sure to still be hot, which means using your air conditioning unit during the warmest days is still a necessity. In Dallas, the days can get very uncomfortable without a working air conditioning system, especially as fall temperatures can still reach temperatures around 80 degrees and the humidity levels can be just as bad.
Sometimes, however, the unit freezes, which will cause it to work poorly or not at all. The good news is that the people at Air Pros are here to keep your air conditioning running its best, no matter what time of year it is, so you can be comfortable even during those hot fall days. If your cooling system is freezing, we're here to help with any AC repair work you may need. Here are some reasons your AC freezes up and how we can help.
Cold Overnight Temperatures
When overnight temperatures get cold, it can cause your cooling unit to freeze. Air conditioners are calibrated to operate within a specific set of optimum temperatures. When overnight temperatures get colder than the system's optimum threshold, it can result in freezing. Through AC repair in Dallas, TX, Air Pros can help identify what's causing your cooling unit to freeze and recommend the best way to solve the problem.
Poor or Restricted Air Flow
Proper airflow is crucial to the functionality of an air conditioner. If the airflow in your unit is blocked for long periods, it can lead to severe damage to your air conditioning, especially when left unchecked. Clogged and dirty filters are one of the leading reasons why a cooling system may be freezing. An AC replacement in Dallas, TX, is often necessary during this instance because homeowners simply fail to keep filters clean, which shortens their unit's lifespan.
By having Air Pros handle all your AC repair, maintenance, and replacement needs, you can be certain that your filters will be clean. Our team will also help you make sure that your cooling unit will operate at its best for a long time.
Faulty Fan
Once the fan is no longer working, air will fail to move around the coils. Condensation can build up around the coils and freeze. Mechanical and electrical problems should only be diagnosed and repaired by Air Pros for safe, effective, and efficient AC repair in Dallas, TX, as well as in all the other areas that we serve.
Refrigerant Leaks
A refrigerant leak can cause a pressure drop, which can force the refrigerant to expand and get colder than it should. When the refrigerant is too cold, it can result in the coils freezing. Low coolant levels don't always mean you have a coolant leak. Refrigerant levels will naturally drop as time passes, and the more you use your cooling unit. Have an Air Pros professional perform regular maintenance on your air conditioning to ensure proper refrigerant levels.
Contact Air Pros Today
When your air conditioning is significantly damaged due to freezing or any other issue, call the Air Pros team right away to provide you with a reliable AC replacement. Let us take care of your duct cleaning, tune-ups, installs, or any other type of HVAC need.
Full System Health Check
Test Amps & Voltage
Safety Device Check
Starting Price
Preventive Maintenance
2 Visits Per Year
Highly Reliable
Financing Available
Annual Savings
With Any Repair Made To
Residential Central Air
Conditioner or Furnace Unit
Great Value
Keep Costs Low
Professional HVAC Team
Financing Options
Available
AIR PROS HOTTEST AIR CONDITIONING DEALS FOR HOMEOWNERS
Apply Now for 100% Financing On New AC Systems & Repairs
Schedule a friendly service tech to come around your neighborhood in the next hour or two.