We'll Make It Blow Harder in Boca Raton!
We'll Make It Blow Harder in Boca Raton!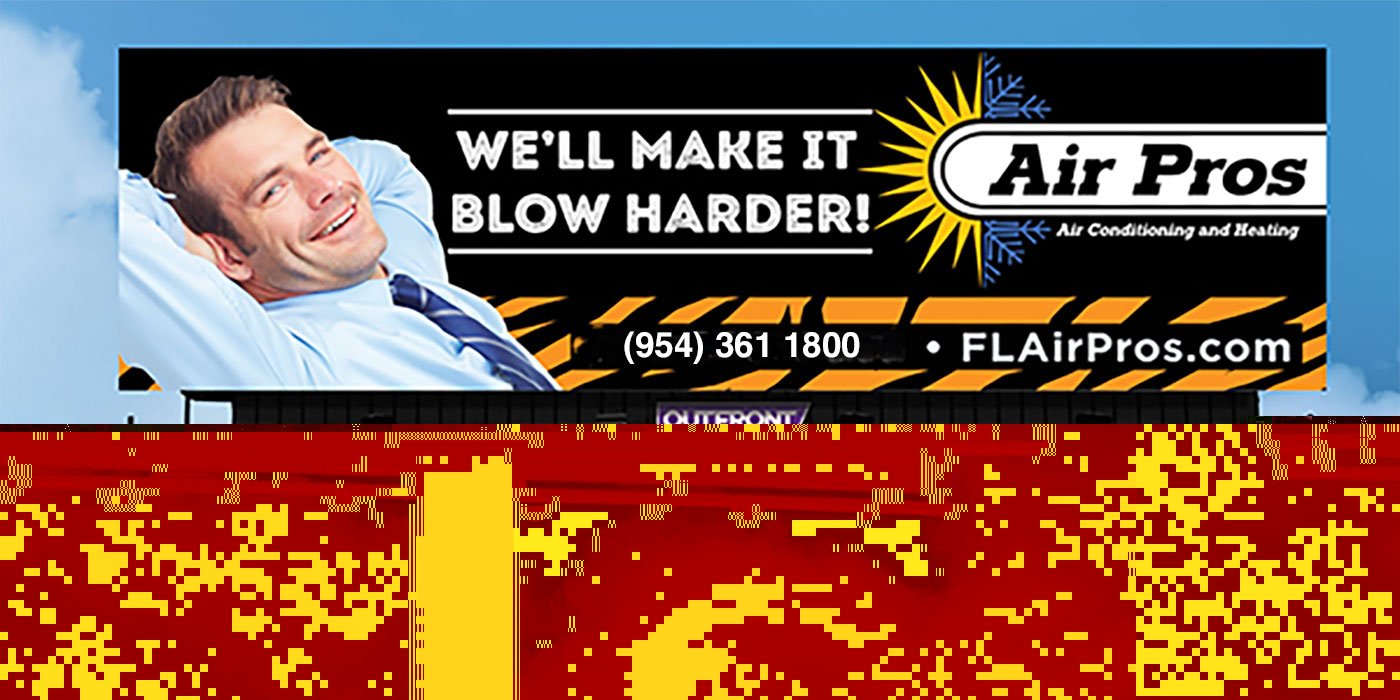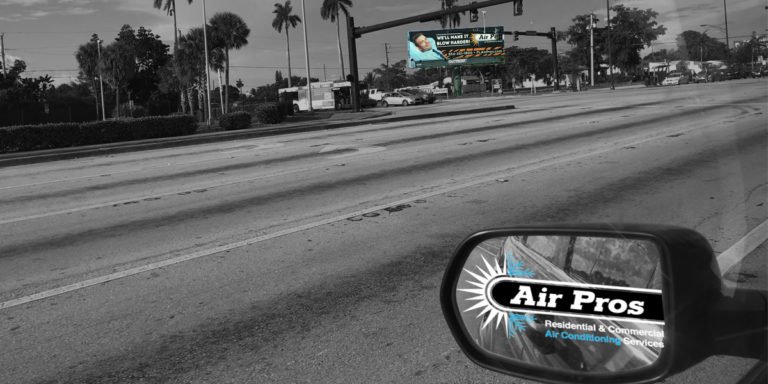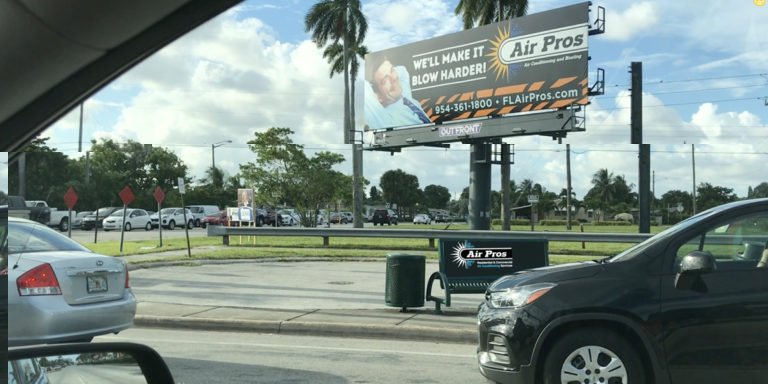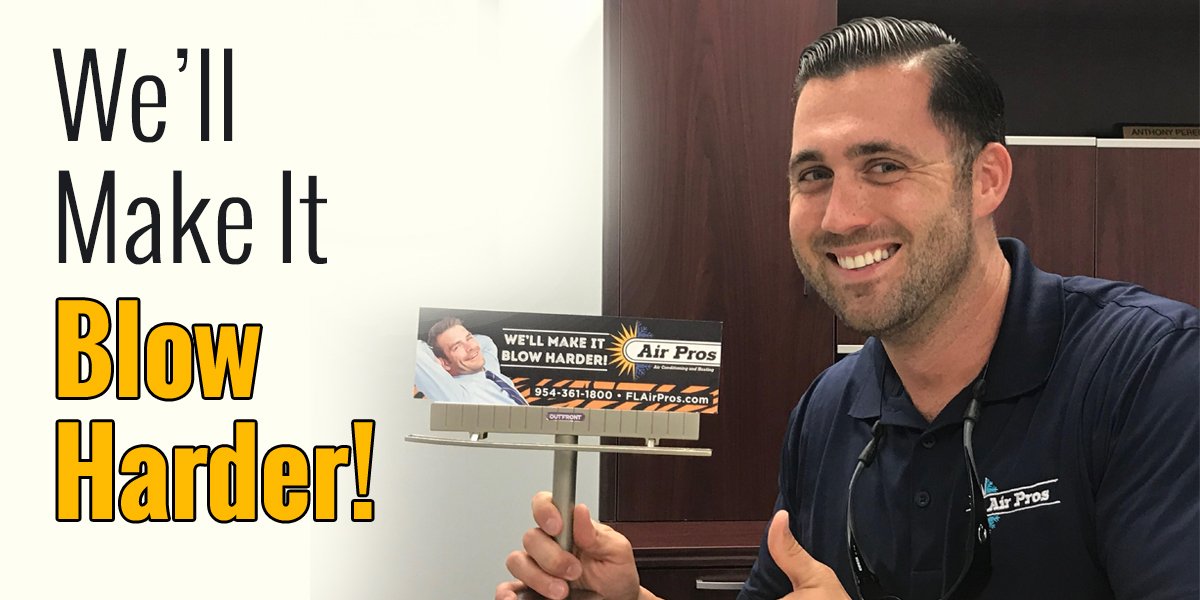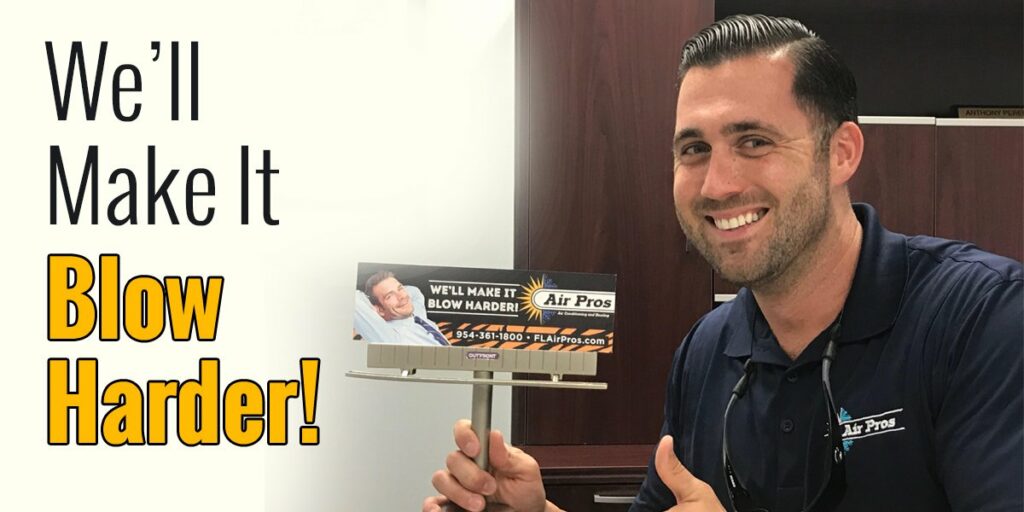 Have you seen our latest Billboard campaign highlighting AC Repair In Boca Raton? We have been running two promotional campaigns centered on FIXING central air conditioning systems that are blowing WARM air. The campaigns have drawn a lot of interest South Florida and Boca Raton! We would love to have your feedback on Facebook!
Full System Health Check
Test Amps & Voltage
Safety Device Check
Starting Price
Preventive Maintenance
2 Visits Per Year
Highly Reliable
Financing Available
Annual Savings
With Any Repair Made To
Residential Central Air
Conditioner or Furnace Unit
Great Value
Keep Costs Low
Professional HVAC Team
Financing Options
Available
Schedule a friendly service tech to come around your neighborhood in the next hour or two.