Understanding the Condenser and Evaporator of Your Central AC
Understanding the Condenser and Evaporator of Your Central AC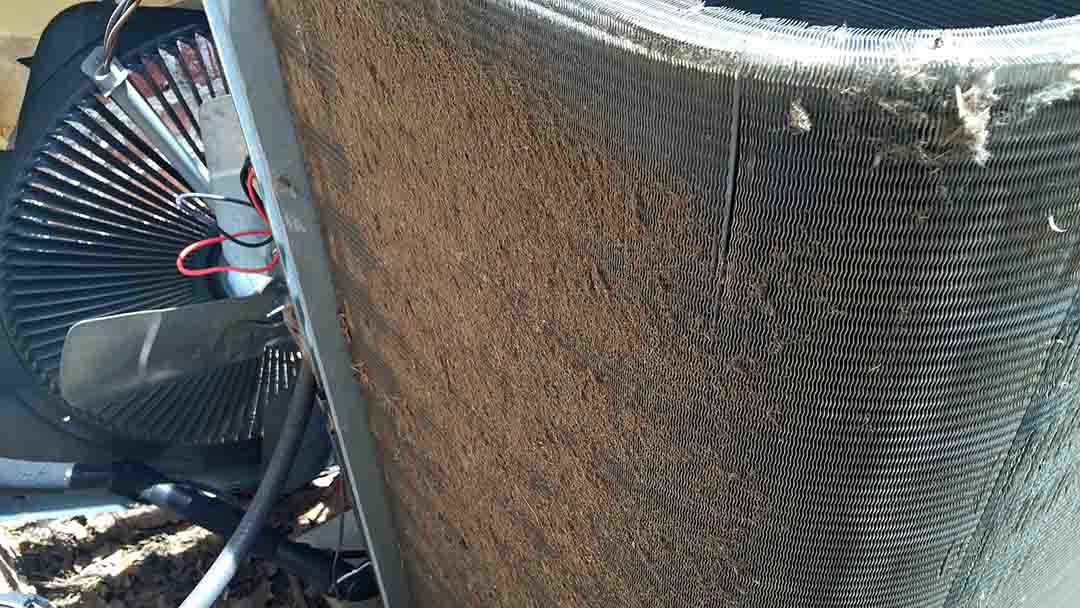 The central air conditioning unit is a complicated and technical appliance. Think about all that your central AC system does during a hot summer day in Georgia, and you will come to appreciate its technical genius as we do here at Air Pros. While it is not essential to understand how everything in your central air conditioning works, it is nevertheless a good idea to know a few things. Understanding how things work in your cooling system can help save you money on AC repair and help you to explain the issues to your Air Pros technician.
You should know more about two crucial parts of your central AC unit: the condenser coil and the evaporator coil. These two components play a critical role in cooling your home. Here's how they work:
The Condenser Coil
Central air conditioning systems consist of an indoor unit and an outdoor unit. The outdoor unit contains the condenser, condenser coils, and compressor. Like veins and arteries in the human body, a central unit uses a closed-loop system to circulate refrigerant through the evaporator coils and the condenser coils.
It is the role of the condenser coil to release the heat picked up by the evaporator coil into the outdoor air after it's compressed into the hot refrigerant vapor and converted to a liquid. The heat is dispersed into the air by a fan in the outdoor unit. It may sound complicated, and it is. That is why you should only count on a professional from our team for any AC repair in Atlanta, GA, that involves your condenser coil.
The Evaporator Coil
The evaporative coil works in the reverse manner of the condenser coil. The coil is located within the indoor air handler. The evaporative coil extracts hot air from inside your home and adds it to the refrigerant. The refrigerant has extremely high heat-absorbing properties, which make it ideal for central AC units. As the heat is extracted from the indoor air, cooler air is released, blown into the supply ducts, and dispersed throughout the house through the home's ductwork.
Coil Maintenance
It is crucial to keep your coils in tip-top shape by having a technician from Air Pros perform a tune-up on your central air conditioning unit at least once a year. Ignoring or putting off regular maintenance could cause some or all of the following:
Lower cooling capacity
Higher energy consumption
Frequent repairs
Shortened lifespan
While you may eventually need AC replacement in Atlanta, GA, it is still crucial to have your central AC system regularly inspected, tuned-up, and cleaned. It's also advisable to have Air Pros inspect and clean your ductwork to be sure that air quality is at its best.
Contact Air Pros Today
For all your AC replacement, maintenance, and repair needs, reach out to Air Pros. Let us handle all of the hard work and technical details of keeping your central AC running at its best. Our team looks forward to serving you.
Full System Health Check
Test Amps & Voltage
Safety Device Check
Starting Price
Preventive Maintenance
2 Visits Per Year
Highly Reliable
Financing Available
Annual Savings
With Any Repair Made To
Residential Central Air
Conditioner or Furnace Unit
Great Value
Keep Costs Low
Professional HVAC Team
Financing Options
Available
AIR PROS HOTTEST AIR CONDITIONING DEALS FOR HOMEOWNERS
Apply Now for 100% Financing On New AC Systems & Repairs
Schedule a friendly service tech to come around your neighborhood in the next hour or two.