Things You Can Do for Your Air Conditioner by Yourself
Things You Can Do for Your Air Conditioner by Yourself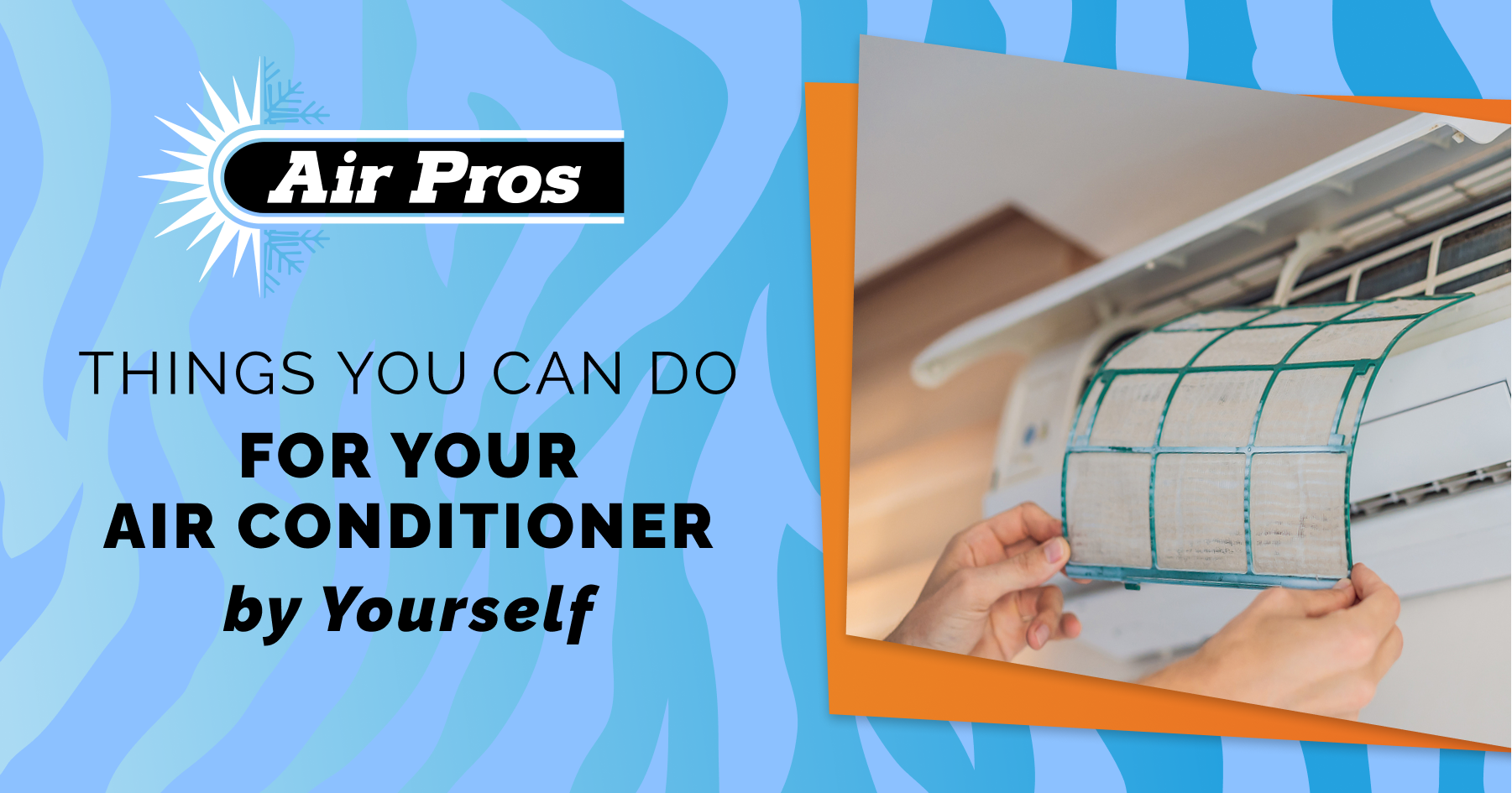 Some things you just shouldn't do yourself, including attempting to install an AC unit or attempting major repairs. But when it comes to some simple AC problem-solving, there are some things that you can do yourself. As Miami's top AC repair techs, we will first go over three reasons an AC professional should perform AC repairs and then name a few tasks you can rightly take into your own hands. 
Why a Pro is Usually Needed for Repairs
Is the recommendation to only Call a Pro for AC Repairs just a ploy to get more money from customers? We are here to tell you that this is never the case. Safety is usually at the forefront of our concerns when this recommendation is made. 
They Have the Knowledge & Experience
Miami AC repairs must be provided by a licensed and trained technician. They will have the necessary knowledge and experience to perform the repair or installation in a quality and safe manner. AC technicians are required to go through a set of courses and hands-on training before they can work independently in customers' homes. Their rigorous and long training prepares them to deliver the safest and highest quality of work.
They Have the Safety Gear
Working with the AC means working with various electronic components and the refrigerant fluid it uses to cool the home. These components can pose a threat to one's health if they are not handled with the appropriate training and safety gear. Each of our technicians is fully equipped with the required tools and protective gear to help them carry out safe repairs. 
They Offer Warranty Protection
Most techs who perform AC repairs in Miami offer warranty protection. This means that if something goes wrong after they work on your AC, they will return and fix it at no additional charge. 
On the other hand, if you repair the AC on your own, you may pay double to fix any mistakes you made during your DIY project. Doing it yourself is rarely a cost-effective option when it comes to AC repairs. 
Things You Can Do Before Calling a Repair Tech
So what can you do for your AC before calling a professional technician? Below we provide an overview of some simple tasks you can take on and why they are important to carry out. 
1. Check Breaker
If your AC isn't powering on, you may want to check the breaker first to make sure that everything is turned on. It wouldn't do to call a repair tech just for them to come out and turn on the breaker for you and charge you for their time. 
2. Examine Thermostat
Sometimes the AC won't power on because of an issue with the thermostat. The most common issue is typically the batteries. Once you replace them, the thermostat should start working properly. 
3. Change Air Filters 
You don't have to wait for an AC repair tech in Miami to change your filters. This task is simple and easy to manage for most homeowners on their own. Add it to your list of monthly chores to ensure that your air filters are clean and safe to use. 
4. Melt Ice
If you notice ice forming along your AC, you will need to have it investigated and repaired by a professional. However, what you CAN do is melt off the ice by yourself. Simply turn off the AC and let it thaw. If you want to speed the process along, you can also use a hair dryer or heat gun. 
5. Clean It 
You can do some basic cleaning for and around your AC as well. Wipe down the unit and clean up everything around it, making sure that no debris gets trapped in the fins and coils. You can also clean the vents around your home, as they accumulate a lot of dust. 
Call Air Pros USA for AC Repairs
Is your AC in need of repair in Florida, Georgia, Alabama, Louisiana, Texas, Colorado, or Washington State? Check out Air Pros USA service locations.
Do not hesitate to Contact Air Pros USA, home of the top technicians nationally who will quickly restore your AC back to working order.
Full System Health Check
Test Amps & Voltage
Safety Device Check
Starting Price
Preventive Maintenance
2 Visits Per Year
Highly Reliable
Financing Available
Annual Savings
With Any Repair Made To
Residential Central Air
Conditioner or Furnace Unit
Great Value
Keep Costs Low
Professional HVAC Team
Financing Options
Available
Schedule a friendly service tech to come around your neighborhood in the next hour or two.