The Effects of Leaking Ducts and Ways to Spot Leaks
The Effects of Leaking Ducts and Ways to Spot Leaks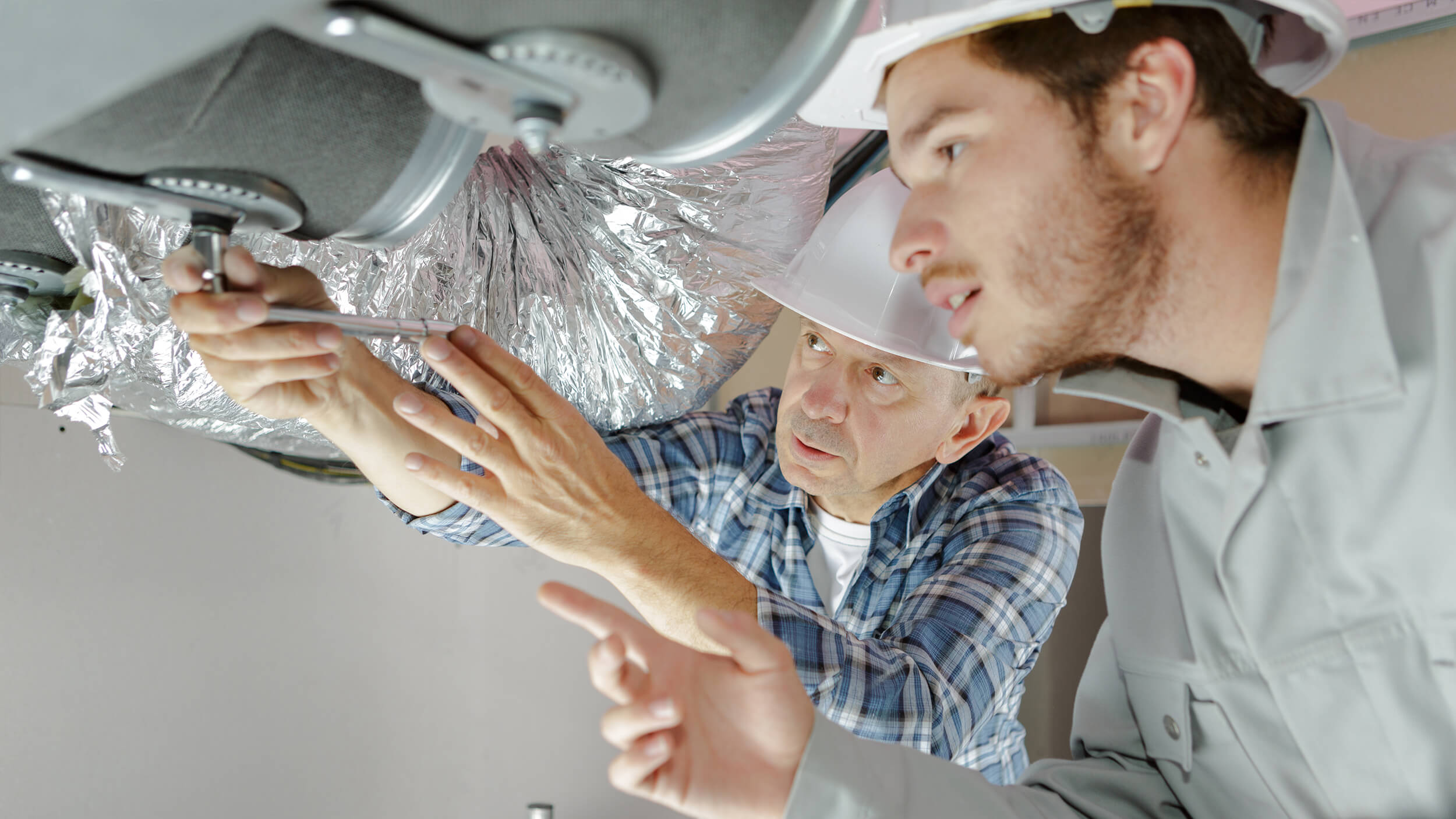 When working as intended, ducts take conditioned air produced by your central air conditioning unit and send it through various vents in your home. Unfortunately, all it takes is one leak to make this process less efficient. That could mean a need to call on Air Pros more often for AC repair in Ocala, FL, or other areas we serve.
Let us take a closer look at the effects of duct leaks and the ways to spot a leak.
Making Your System Work Harder
An AC replacement should be considered much sooner than expected if duct leaks go undetected or corrected. This can happen if duct leaks are severe enough to make your system kick in more often. This may then put extra stress on fans, compressors, and other parts that allow your system to keep your home comfortable.
Odd Noises During System Operations
One of the possible effects of leaking ducts is odd noises you may hear during system operation. These unusual sounds can also alert you to the possibility of a duct leak. Pay particular attention to strange noises, such as whistling and metallic rattling due to metal ductwork that's leaking or loose.
Reducing Your Indoor Air Quality
It's not realistic to expect your ductwork to be entirely free of dust and debris. If there is a leak, however, these materials can make it out of your ducts and get directly into your indoor air. This can be especially noticeable if you have a finished basement where your ductwork is up above you, although air quality may be affected in other areas of your home as well.
If dust and debris are getting out of your ducts, it will likely show up in spots where the air is coming in or out of your central air conditioning system. Debris could also be seen by the supply or return ducts. In addition, keep an eye out for other signs of leaking ducts in your home, such as condensation stains directly on ducts where there's a leak or on nearby surfaces, as well as reduced airflow through your registers.
Leaking ducts may also contribute to higher utility costs. This can happen if your cooling system is running more often to maintain the desired temperature on your thermostat. Even minor leaks can contribute to one or more of the issues mentioned here.
Give Us a Call If You Suspect a Duct Leak
The specialists at Air Pros know how to spot duct leaks and, more importantly, how to resolve such problems and restore proper ductwork functioning. From routine maintenance to AC replacement in Ocala, FL, we have what it takes to get the job done. Regardless of what has you reaching out to us, expect fair prices and reliable results. We will make sure to address any air conditioning concern that you may be experiencing in a timely and efficient manner.
Contact us today to request AC repair or maintenance service if you suspect duct leaks or other issues. We look forward to serving you.
Full System Health Check
Test Amps & Voltage
Safety Device Check
Starting Price
Preventive Maintenance
2 Visits Per Year
Highly Reliable
Financing Available
Annual Savings
With Any Repair Made To
Residential Central Air
Conditioner or Furnace Unit
Great Value
Keep Costs Low
Professional HVAC Team
Financing Options
Available
AIR PROS HOTTEST AIR CONDITIONING DEALS FOR HOMEOWNERS
Apply Now for 100% Financing On New AC Systems & Repairs
Schedule a friendly service tech to come around your neighborhood in the next hour or two.