The Difference Between UVA, UVB, and UVC Light — And Why Do You Need UV-C Air Purifiers
The Difference Between UVA, UVB, and UVC Light — And Why Do You Need UV-C Air Purifiers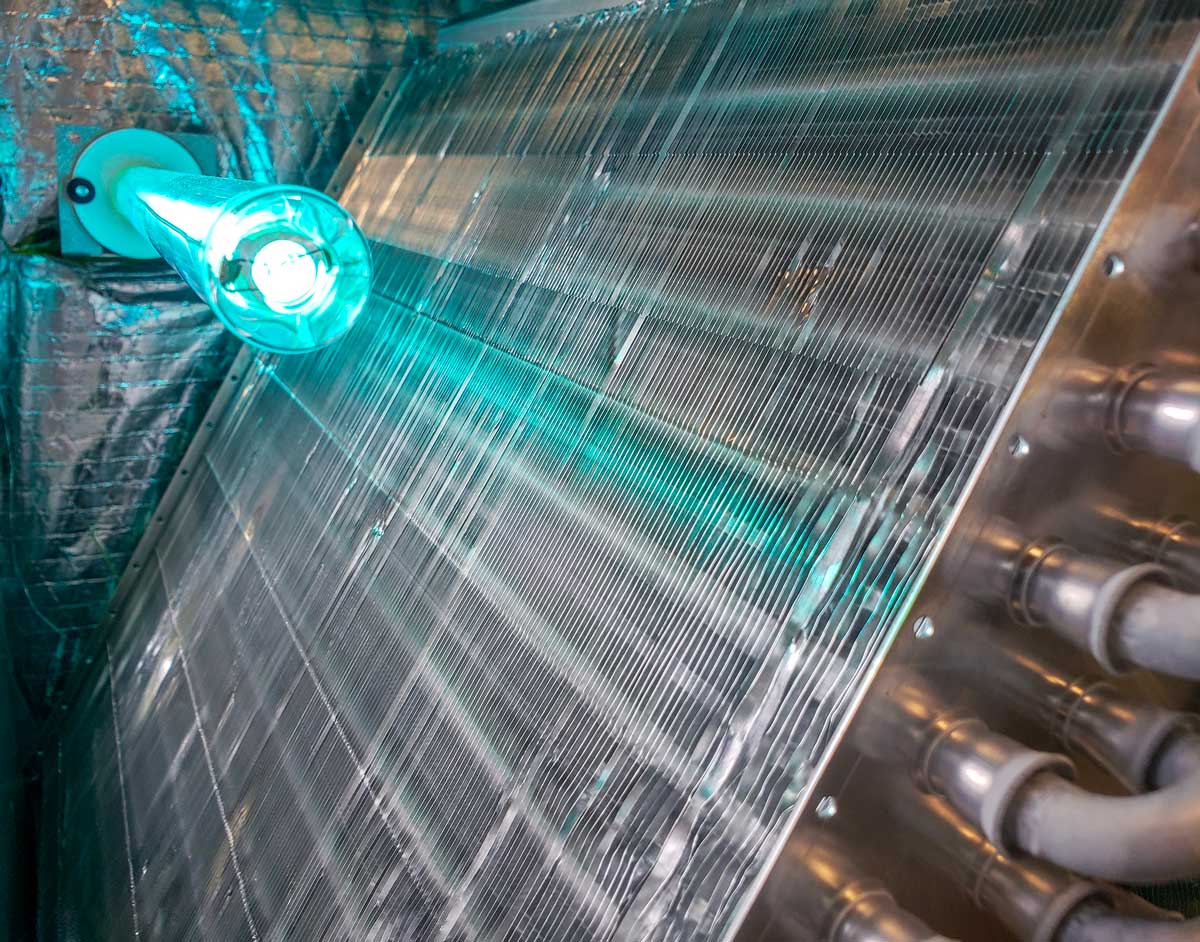 You often hear about ultraviolet light when purchasing sunglasses or sunblock. More often than not, the advice is to use these items for enhanced protection against both UVA and UVB rays. What you may not know is that there exists a third type of UV light called UVC. In addition, this light can be used to help purify the air in your home, thus protecting you from various pathogens, like the cold and flu.
Types of UV Light
While you may not be able to see ultraviolet light due to its relatively short wavelength when compared to visible light, it still exists. Here is a quick primer:
UVA- Wavelength of 320 to 400nm. Comprises 90 to 95 percent of the UV radiation on Earth. It is typically used for fluorescent inspections and to polymerize certain adhesives. It is considered the safest of all types of UV light.
UVB – Wavelength of 280 to 320nm. Comprises 5 to 10 percent of UV radiation on Earth. It is what is responsible for sunburns and skin cancer. In industries, it's used to cure certain inks and lacquers.
UVC – Wavelength of 200 to 280nm. It is eliminated in nature by the Earth's atmosphere. In industries, it is used to kill microbes for sterilization purposes.
The Right UV Purifiers for Your Home
The best type of UV purifiers is one that contains UVC light. Having UV air purifiers as the perfect complement to air conditioning systems can help improve indoor air quality by neutralizing viruses and other microbes.
AC Repair and Upgrades with Air Pros
Our HVAC technicians at Air Pros can work with you to find the right solutions when it comes to your indoor air quality concerns. We recommend UV air purifiers for your HVAC units. Keep in mind that AC repairs are essential in making your air conditioner more reliable and energy-efficient.
To learn more about UV air purifiers and to schedule an appointment for an AC repair, give us a call at 877-561-9730.
Full System Health Check
Test Amps & Voltage
Safety Device Check
Starting Price
Preventive Maintenance
2 Visits Per Year
Highly Reliable
Financing Available
Annual Savings
With Any Repair Made To
Residential Central Air
Conditioner or Furnace Unit
Great Value
Keep Costs Low
Professional HVAC Team
Financing Options
Available
Schedule a friendly service tech to come around your neighborhood in the next hour or two.