Summer is Coming Soon. Make sure your is AC is in Tip-Top Shape
Summer is Coming Soon. Make sure your is AC is in Tip-Top Shape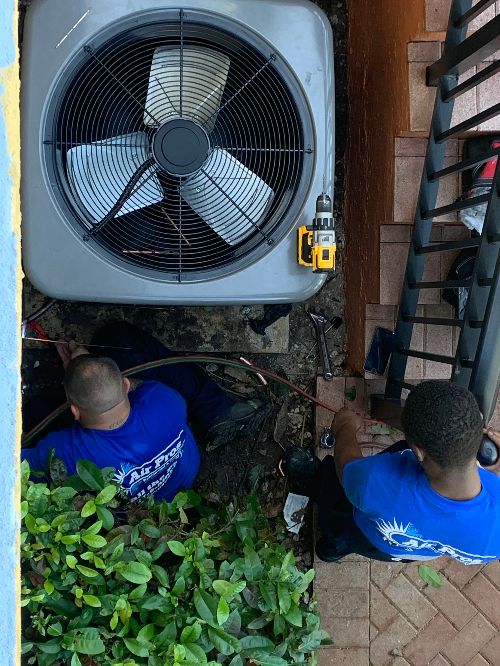 Try to remember the last time you had your air conditioner repaired. Your air conditioning unit is what is responsible for keeping your indoor air-cooled and dehumidified during the summer and providing air filtration in order to remove a particular matter. This can be dirt, dust, mold, pet dander, or certain types of pathogens.
If it's been a while since you had your residential or commercial HVAC system inspected and repaired, reach out to Air Pros. You need to make sure that your AC unit is properly maintained, especially since we are all spending more time indoors due to the pandemic and travel restrictions.
Reasons to Schedule an AC Repair
Even if your air conditioner was working fine all of last year, it is advisable to have it inspected and repaired before the start of the summer. This is to make sure that your AC unit is in good working order. You need a professional from Air Pros to verify if it is low on coolants or has any excessively worn parts.
Here are a few things you need to keep in mind:
You need your air conditioner or air ducts cleaned.
You want to keep your cooling bills as low as possible.
You have to make sure that your coolant is full.
You want to check if your thermostat is in good working order.
You need to prevent breakdowns and the need for emergency HVAC repairs.
You want to extend the current useful life of your existing HVAC unit.
You need to inquire about installing UV filtration to improve your indoor air quality.
You are interested in retrofitting your existing HVAC so that it can use HEPA air filters.
Getting Your AC Repaired with Help From Air Pros
Here at Air Pros, we offer AC repair, AC tune-ups, and AC maintenance services so that you can enjoy cool, comfortable indoor air all summer long. Keep in mind that having your air conditioner serviced at regular intervals can save you as much as 20 percent on your cooling costs. Our air conditioning technicians can help you save money by inspecting and repairing your air handler, condenser and evaporator coils, blower assemblies, thermostat and condensation, and drip pans, among other components. We also install and program thermostats, change air filters and make sure that your air conditioner is receiving the proper voltage.
Schedule an appointment to have your commercial or residential AC repaired by giving us a call at 877-561-9730; we also offer convenient online scheduling.
Full System Health Check
Test Amps & Voltage
Safety Device Check
Starting Price
Preventive Maintenance
2 Visits Per Year
Highly Reliable
Financing Available
Annual Savings
With Any Repair Made To
Residential Central Air
Conditioner or Furnace Unit
Great Value
Keep Costs Low
Professional HVAC Team
Financing Options
Available
AIR PROS HOTTEST AIR CONDITIONING DEALS FOR HOMEOWNERS
Apply Now for 100% Financing On New AC Systems & Repairs
Schedule a friendly service tech to come around your neighborhood in the next hour or two.