Saginaw, TX Texas is one of the warmest cities in the great Lone Star State. During August, Saginaw, TX's average high-temperature peaks at a steamy 96.1 degrees. With humidity, the "real feel" temperature is even higher. Over 90 days of the year the temperature in Saginaw, TX is over 90 degrees. This gives a reason for an air conditioner to be an important part of your household hardware. This is also a climate where AC maintenance is a must. You should have a long-standing relationship with one of the top air conditioning contractors out there. Whether you have an existing unit that needs an AC tune-up or and AC repair, or you need a new AC installation, Air Pros can bring you comforting and cooling air in your home.
Finding An AC Professional That You Can Trust
Air conditioners are an important part of every home and AC repair and AC tune-up can be costly. You want to know you can trust the person you are letting into your home in addition to believing in the company not to overcharge you and underdeliver. To avoid any bad situations that may cost you more money and stress, you should check out the air conditioning contractors yourself. First of all, double-check that the business is licensed, bonded and insured. Do not let the air conditioning contractors near your unit until you know all three of these entities are in place. Ask the air conditioning contractors for references. If they are professionals, they will have a list of recent clientele they have done work for who can attest that the company did the AC repair or new AC installation properly and in a timely manner.
The best way you can protect your home and your money is by sorting through the air conditioning contractors in Saginaw, TX Texas and find one that you like and has done good work for you and hold on to them. Build a long-term relationship with your repairman. A professional contractor is going to give you as much information and instruction as possible so that you are not buying blind. A good repairman wants you to make an informed decision. You should trust them to not sell you a new AC installation if you can get by with an AC tune-up or an AC repair, or they will give you prices for everything to allow you to make an educated choice. They will also provide you with a detailed quote on-paper of the work they are proposing to do for you. If you form a relationship with a contractor and you have a sudden AC unit breakdown the contractor is going to make you feel secure and trusting for the AC repair or new AC installation and you won't be left wondering if you are falling victim to any kind of scam or having a company work for you that overpromises and underdelivers.
If an HVAC company, as air conditioning contractors, is reputable they won't have a problem or treat you any differently if you decide to get a second opinion, especially when you could be spending four digits. If the representative of the contractor insists that you enter into an agreement to do your AC work with them, politely say thank you but no thank you. When a representative uses scare tactics, take that as a sign of disrespect. This practice of manipulation is a call to a decision of not doing business with them. With an investment such as your home, whether it be AC maintenance, AC tune-up, AC repair or a whole new AC installation, it's your home and you deserve to get the right price from air conditioning contractors in Saginaw, TX Texas that you can have faith in.
Problems That Indicate Your AC Needs To Be Repaired Or Replaced
The top catalyst for air conditioning problems is the owners themselves. They cause a need for new AC installation quite often. When an air conditioner is not operated properly, it tends to malfunction. When your AC is on, be sure to close all of your windows and your external doors. If you leave any open, you're forcing your air conditioning unit to get overworked. Check whether or not you really need AC tune-up or AC repair before calling anyone.
Common problems from existing AC units when you move into a home frequently are caused by improper installation, bad repairs and/or inadequate AC maintenance. If your unit wasn't installed properly and it's a central air conditioner, it can cause the airflow to be stifled and leaky ducts can occur. Sometimes, the amount of refrigerant in the system doesn't match what the manufacturer specifies. It's imperative that these levels match or the efficiency of the unit's performance will be incredibly subpar. This is the danger of employing air conditioning contractors without verifying that they're experienced. An under-educated and over-confident technician quite often neglects refrigerant charging problems. It's not unheard of for someone that doesn't know what they're doing to turn an existing problem into a full-blown nightmare by adding refrigerant to an AC unit that is already full. They think they're performing maintenance or AC repair but they're really causing damage that cannot be undone. You can avoid these types of nightmares by contacting Air Pros in Saginaw, TX Texas for your AC maintenance, AC tune-up, and AC repair needs. And if your unit cannot be repaired, you can trust Air Pros to perform a new AC installation in your home.
Before making a call, there are a few things you can do to make sure your problem isn't a small fix. Start by checking the fuses and circuit breakers. Let the air conditioner rest for about five minutes before you reset a breaker. If the compressor on your AC refuses to stay on and it's a hot day, the high-pressure limit was likely tripped and the reset button simply needs to be pushed. If none of these things works, contact Air Pro and we will come to you to assess the situation.
AC Services For Your Saginaw, TX Texas Property
Our goal is to bring our preventive AC maintenance plan to your Saginaw, TX Texas home and keep the temperature and humidity in your home down. We will keep your AC running flawlessly in the scorching summer months leaving you with a comfy home and peace of mind.
Repairing Your Air Conditioner
One of the top reasons air conditioners stop working properly is because they are in desperate need of an AC tune-up. If the filter gets clogged with dirt, it will cause the AC to not work properly and you will realize it when your air conditioner struggles to cool your home in a battle with outdoor temperatures. Not only will it cause a problem with cooling your house, but it can cause your unit to freeze as well. Follow the manufacturer's directions as to how often you should change your filter. Some recommend monthly, others are quarterly. If you do not want to keep track of when your filter should be changed, or you simply are unsure of how to do it you can call Air Pro to consult with one of our team members about our preventive AC maintenance plan.
If you're having issues with regulating the temp in your home, check your thermostat. Double-check that the inside of the thermostat is clean and that the temperature reading on the thermostat is not being affected by direct sunlight hitting it. Just like the filter can end up clogged with dirt, the drain line can as well. If it gets clogged then the drain pain is going to fill up quickly. Not only can this cause damage to the pan surroundings, but it can damage the AC unit as well, making it irreparable possibly. This should be a part of your AC maintenance routine.
If you didn't have capacitors in your air conditioner the motors that make the compressor work and the fans blow would not operate properly. The start capacitor activates the motor and the run capacitor sends several vibrations to keep it running. If either of the capacitors burns out the ac is not going to work properly.
The compressor presses the coolant and shoots it through the coils. If it stops operating the right way, your house won't be cooled. If your coolant is low, the compressor will overheat and possibly seize up. If you have too much, though, the refrigerant is going to return to the compressor and it's going to definitely fail.
Maintaining Your Saginaw, TX Texas Unit
A part of maintaining your AC is having air conditioning contractors check if any refrigerant is leaking. If the coolant starts to leak, the temp in your house is going to fluctuate. The location of the leak is going to have an impact on the cost so maintenance is of the utmost importance. Air Pro can make this a part of your preventive plan.
Your breakers and fuses are safeguards for your unit. If the AC gets overloaded, the breakers and fusers should shut the unit down before irreparable damage is done. Your technician will switch your breakers and fuses out if you have a preventive plan.
Evaporator coils soak up the heat that is in the air and sends it back into your house as cooled air. If the coils in the ac get corroded, but if they're located inside, they usually only need to be maintained every three years.
Installing Your New Air Conditioning Unit
Some problems that occur with your unit cannot be fixed by AC repair or AC tune-up, and a new AC installation becomes essential. It doesn't matter if you need a new unit that runs quieter than the system you had or you need a multistage cooling system Air Pros can come up with a plan to install and maintain your new air conditioning unit for your home. We also have highly affordable pricing and our tech support staff is amazing.
Benefits Of New AC Installation
There are many benefits to replacing your AC. Your energy consumption will decrease, thus bringing down your utility bills as well. Air conditioners have come a long way in the last 10 years and they are much more efficient than they once were. If you want to know just how much your AC will use in a year you can look at the yellow Energy Guide label that should be on it. It will estimate the average amount of electricity the unit will use in addition to operating costs.
The air quality in your home will be astoundingly better. The newer air conditioners not only cool your home, but they have air purification systems. Their humidity control is even better than the older units and some of them even have a ventilation system.
A new AC unit can be good for your family. Not only will you reap the benefits of lower energy consumption, but you will be protecting your family's health by installing a new unit. Air Pros takes pride in being the quality air conditioning contractors to make this change in your home today.
Choose Air Pros As Your AC Installation Experts
Air Pros was built upon a firm foundation of integrity, reliability, and stellar customer service. Our goal is to build a relationship with our customers that will be long-lasting so that when it comes time to call someone for AC maintenance on the unit we installed you will call us since we already know everything about the unit you have. We want you to have the peace of mind having our technicians in your home. Your satisfaction is our number one priority. When you need a new AC installation, get in touch with the trusted professionals of Air Pros. Be sure to call us or fill out our online form today.
Apply Now for 100% Financing On New AC Systems & Repairs in Saginaw, TX
PINKERTON APPROVED
We've been meticulously researched, approved, and verified by Pinkerton National Detective Agency, one of America's oldest and most trusted agencies that began life way back in 1850. Our service standards for both residential and commercial properties meet the highest standards.
FAMILY OWNED & OPERATED
A father and son operation, with deep roots in the community and over 25 years of experience delivering impeccable AC repair, install & preventive maintenance solutions. We built our company on trust and reliability!
LOYAL CUSTOMERS DRIVE US
We want you as a customer for life. This means providing transparent pricing, powerful service plans and finding you ways for you to SAVE your hard-earned cash through smooth running AC installs and repairs.
RESIDENTIAL & COMMERCIAL AC
We service clients across South Florida, including residential homes, large commercial institutions such as Noah Hurricane Center and Seminole Casinos. This large footprint gives you access to the most qualified install & repair AC techs on the planet.
A 100 YEAR COMPANY
We are committed to becoming South Florida's most trusted AC repair company that will be around a very long time. This means we listen to each and every customer to improve our services and deliver high quality at affordable prices.
FAST, FRIENDLY AND AFFORDABLE
You will find our service techs extremely knowledgeable, friendly and approachable. They work hard to listen to your needs and advise the best course of action when it comes to installing, repairing or maintaining your air conditioning unit.
Saginaw, TX Preventive Maintenance Plans
Piece of Mind During The Hot Saginaw, TX Summers
Nate qualified pro HVAC technicians
Summer-proof check up
Lifetime Repair Warranties
Annual Savings
You Deserve Cold Clean Air.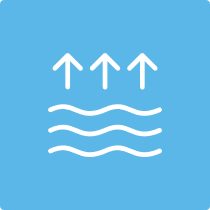 IMPROVE AC EFFICIENCY
Optimize your AC unit to use less energy while elevating performance.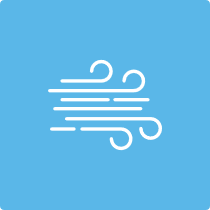 LOWER UTILITY BILLS
You work hard for your money, so allow us to discover and correct issues before they happen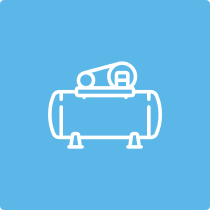 PRIORITY SERVICE
One of the benefits of our AC preventive maintenance plans is we put you FIRST. Fast, reliable same-day service.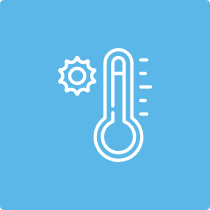 EXTENDED AC EQUIPMENT LIFE
Your AC unit should last several years, possibly 12 if well looked after.
You Deserve Cold Clean Air.
Free Diagnostic With AC Repair
Our customers enjoy this special AC repair discount and pricing promotion, especially during tough economic periods. This is just one of several ways we try to provide attractive and affordable pricing packages clients who choose Air Pros.
try us! we have great AC reviews
We offer transparent AC service pricing plans and a number of AC deals including AC Tune Ups and a Free Diagnostic When Paired With an AC Repair. We work quickly and focus on quality workmanship.
Full System Health Check
Test Amps & Voltage
Safety Device Check
Starting Price
Preventive Maintenance
2 Visits Per Year
Highly Reliable
Financing Available
Annual Savings
With Any Repair Made To
Residential Central Air
Conditioner or Furnace Unit
Great Value
Keep Costs Low
Professional HVAC Team
Financing Options
Available
AIR PROS HOTTEST AIR CONDITIONING DEALS FOR HOMEOWNERS
Apply Now for 100% Financing On New AC Systems & Repairs
Schedule a friendly service tech to come around your neighborhood in the next hour or two.