Reasons to Choose Air Pros for AC Repair, Installs, and Maintenance
Reasons to Choose Air Pros for AC Repair, Installs, and Maintenance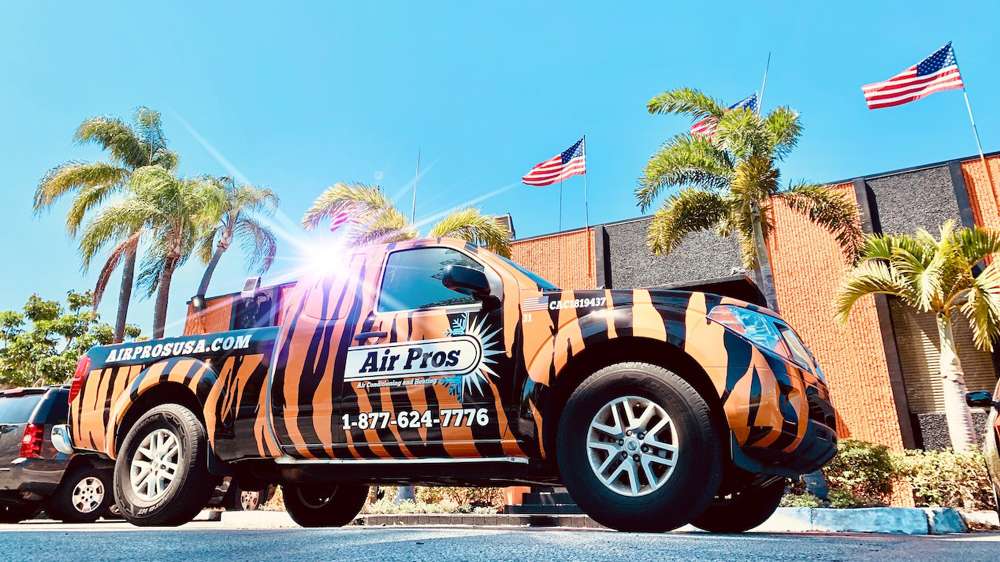 Reliability and quality are two of the hallmarks that drive our team at Air Pros, the leading choice for AC repair in Davie, FL. Our commitment to quality and service is second-to-none in everything we do for homeowners and business owners in our service areas.
We Offer 'White Glove' Service
Whether you're coming to us for a new AC install, repairs, or routine maintenance in Davie, FL, and nearby areas, you can expect white glove service. This comes from something our founder learned from his dad, who would wear white mechanics gloves to each job. He told his son "You know you've done the job right when your gloves are dirty!" This is why we continue to offer what we call white-glove service – meaning we will do the job right each and every time.
We Are a Company for the Ages
Another reason to confidently choose us for AC repair work and other services is that we are a Pinkerton-approved company for the ages. This is a certification that comes from the famed detective and security agency, which has been around since 1850. While we have been serving clients in Davie, FL, and in all the many other areas we serve for quite some time, we are also a company for the ages in that we have a long-term commitment to ongoing client satisfaction and excellence based on 25-plus years of industry experience.
We Are Customer-Driven
You may know us from our tiger-striped vans, but there is so much more to Air Pros. We are a family-owned and -operated, father-and-son company you can confidently call on for an AC install in Davie, FL, or any other residential and commercial cooling needs you may have. We keep our focus on our customers with:
Transparent pricing
On-time arrivals for scheduled appointments
Products from top brands that include York, Rheem, Carrier, and others
We Are Fast, Friendly, and Affordable
Air Pros understands that AC repair in Davie, FL, should neither be a hassle nor should it mean having to rearrange your entire schedule for the day just to wait for our arrival. This is why our trained technicians will arrive promptly with everything needed to size up the situation and make honest, cost-effective recommendations. Our knowledgeable, friendly, and approachable techs will also fully answer your questions, address your concerns, and respect your property during the work.
We Are Licensed, Bonded, and Insured
When you call on us for an AC install or another concern, rest assured that we are a fully licensed, bonded, and insured company in Florida, Texas, Colorado, Washington, and Georgia – CAC1819010, CAC1819437, CFC1430636, TACLB53983E, 22432, HIKPRPW803DP, HIRPRPE801J7, CN211192. This is just one of the many ways we ensure the peace of mind and confidence of our clients.
Contact the Air Pros Team Today
Consult our Air Pros experts when it's time for an AC install in Davie, FL, air conditioning repair, or AC replacement. There will be no pressure from our friendly, customer-focused technicians. We will just give you the facts you'll need to make a decision that is appropriate for your needs and budget. Contact us today for fast and quality-focused repair, replacement, installation, or maintenance services.
Full System Health Check
Test Amps & Voltage
Safety Device Check
Starting Price
Preventive Maintenance
2 Visits Per Year
Highly Reliable
Financing Available
Annual Savings
With Any Repair Made To
Residential Central Air
Conditioner or Furnace Unit
Great Value
Keep Costs Low
Professional HVAC Team
Financing Options
Available
AIR PROS HOTTEST AIR CONDITIONING DEALS FOR HOMEOWNERS
Apply Now for 100% Financing On New AC Systems & Repairs
Schedule a friendly service tech to come around your neighborhood in the next hour or two.