Reasons Behind Intermittent Cold Air on Your Central AC
Reasons Behind Intermittent Cold Air on Your Central AC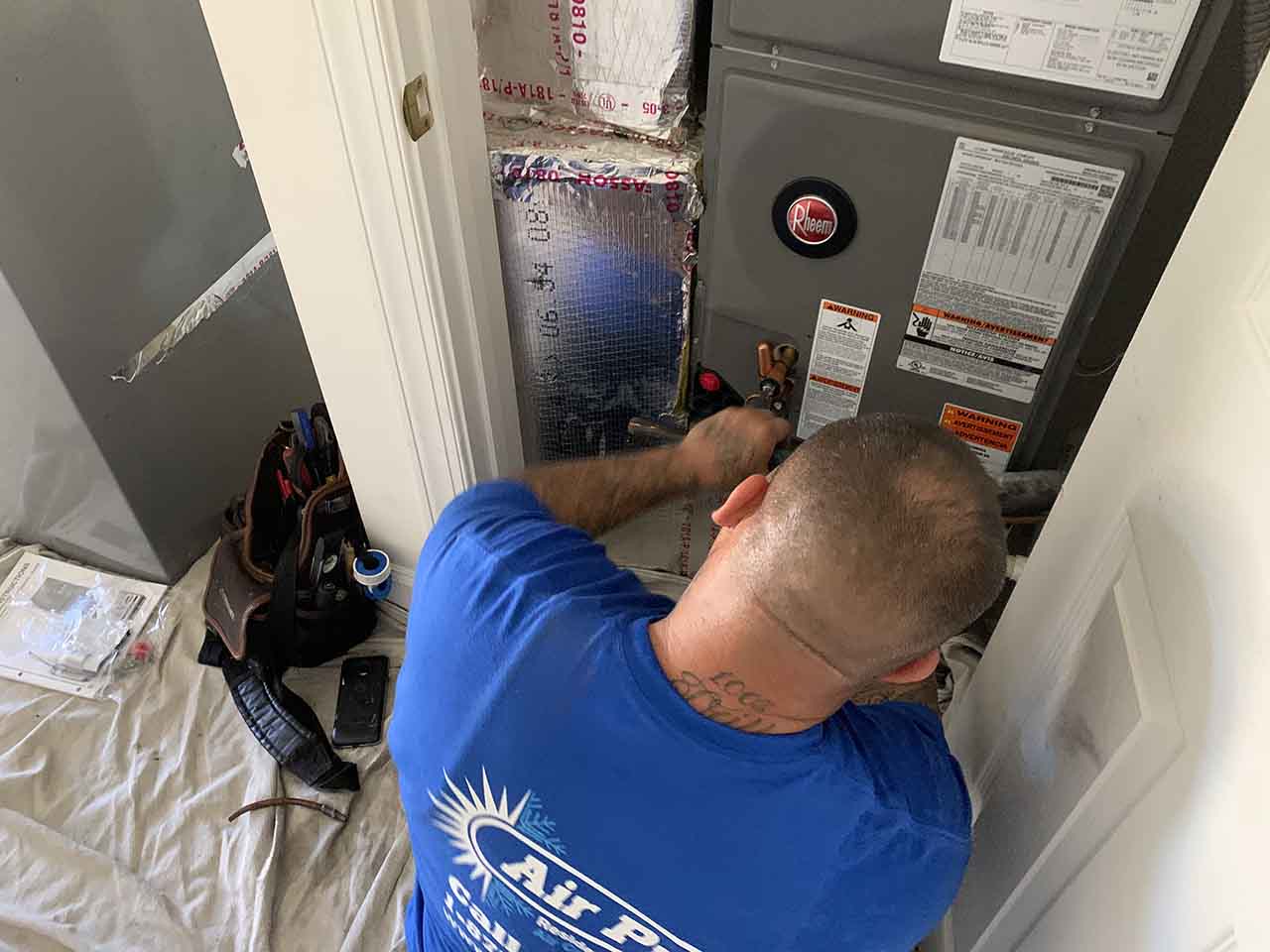 Intermittent cold air coming from your cooling system on a hot Texas day can be more than just annoying. Given the potential for serious issues to be behind a problem of this nature, it's important to contact Air Pros about AC repair. Let us go over some of the top reasons you might be experiencing inconsistent cold air from your central air conditioning system.
An Obstructed Condenser Unit
Usually located outside, the condenser unit is what releases or collects heat, depending on how you're using your central air conditioning or HVAC system at any given time of the year. An outdoor condenser unit can become blocked or obstructed by leaves and other debris, especially as seasons change and flowers drop off flowering trees or when leaves come down in the fall. Whenever you're noticing intermittent cold air as your central air conditioning system operates, check your outdoor unit to make sure it is free of obstructions. Leaving this unaddressed for too long may lead to bigger expenses and more extensive AC repair.
Blocked Registers/Vents
If cooled air is not fully getting through your registers or vents, you could have fluctuating cooled air levels. Make sure openings for your central air conditioning throughout your home are clean and clear and not blocked by any furniture. On a related note, Air Pros technicians can check out your ductwork since blockages within ducts can also affect how well-cooled air flows throughout your home.
A Clogged Filter
When was the last time you changed the filter for your central air conditioning system? If you cannot recall offhand, it is fair to presume that it is time to change it. In addition, a clogged filter can definitely be a reason behind intermittent cold air. This can happen as your system struggles to push air through a blocked or dirty filter.
A Central AC That's No Longer Efficient
Intermittent cold air is an indication to explore your options with a new AC install. This is more likely to be the case if you have a system that's at or beyond its natural life expectancy and already needing fairly frequent repairs. Moreover, if your system was never correctly sized for your home, you may benefit from more consistent cooled air with a new, properly sized system.
Low Refrigerant Levels and Other Possible Culprits
A central air conditioning system that is leaking refrigerant will make it more likely to notice intermittent cold air. An Air Pros technician can determine if there is a leak, recommend an appropriate fix, and safely and properly restore your refrigerant level. Other possible reasons for fluctuating cold air include:
A damaged or sluggish blower motor
Dirty coils
Thermostat-related problems that are affecting the cycles run
Consult Our Team Today
You will not need a new AC install, because of intermittent cold spots in your home as your central air conditioning is running. That being said, you still do not want to put off calling Air Pros to find out if your conditioned air is not being evenly circulated. Contact our seasoned team today for repair, routine upkeep, and any other comfort needs you may have.
AirPros provides AC repair in Dallas, TXas well as in other parts of Texas, Florida, Georgia, Colorado, and Washington.
Full System Health Check
Test Amps & Voltage
Safety Device Check
Starting Price
Preventive Maintenance
2 Visits Per Year
Highly Reliable
Financing Available
Annual Savings
With Any Repair Made To
Residential Central Air
Conditioner or Furnace Unit
Great Value
Keep Costs Low
Professional HVAC Team
Financing Options
Available
AIR PROS HOTTEST AIR CONDITIONING DEALS FOR HOMEOWNERS
Apply Now for 100% Financing On New AC Systems & Repairs
Schedule a friendly service tech to come around your neighborhood in the next hour or two.