Vote for a Local Veteran in Fort Lauderdale to Win a New AC Unit in Veterans Day Giveaway
Vote for a Local Veteran in Fort Lauderdale to Win a New AC Unit in Veterans Day Giveaway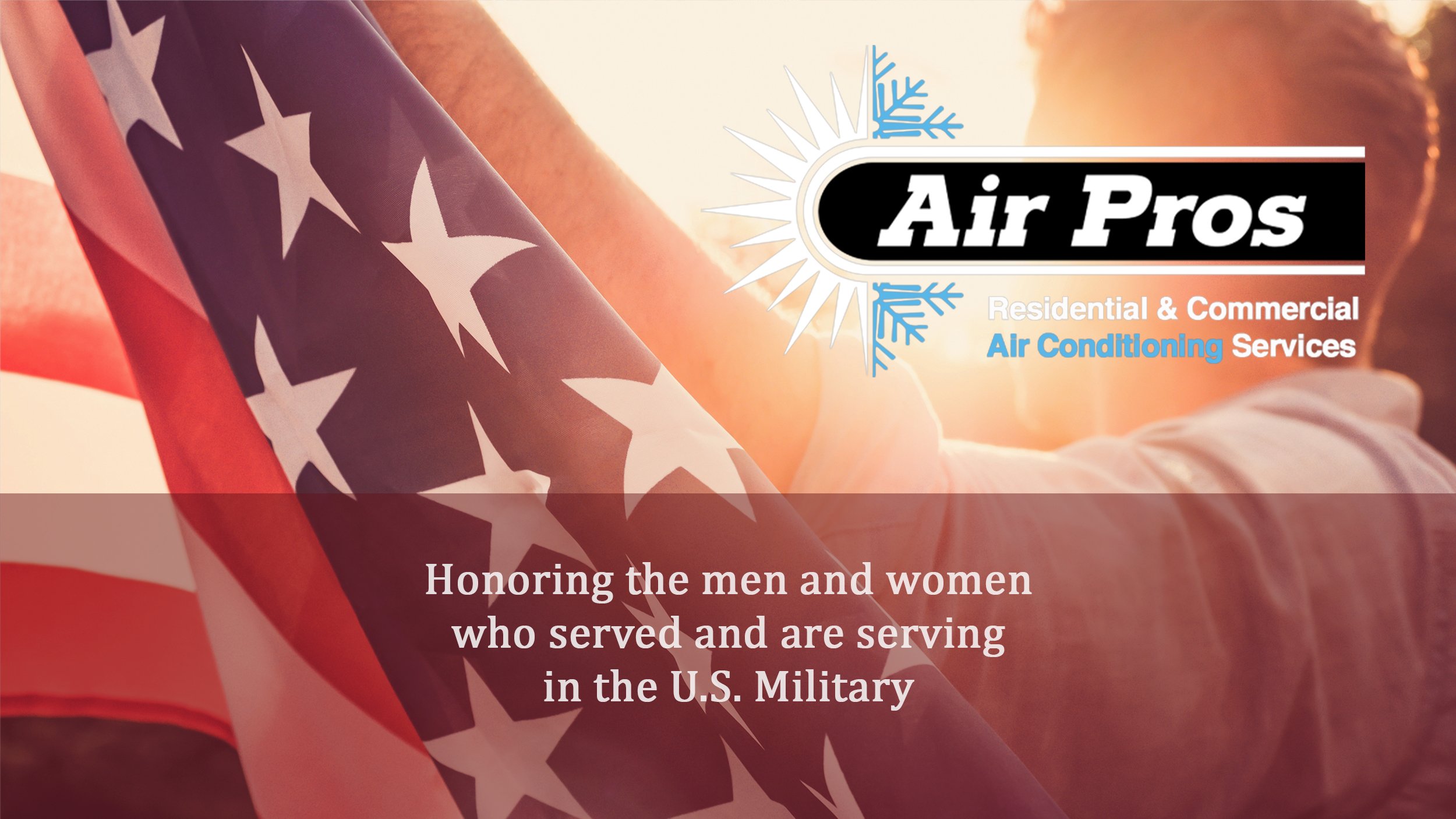 Fort Lauderdale, FL (October 22, 2020) – Air Pros Residential and Commercial Air Conditioning Services (Air Pros USA) named two finalists in Fort Lauderdale for its Veterans Day AC Giveaway contest. Voting is now open for the public to decide which Veteran will win a new AC unit with complete installation, free of charge.
The two finalists, Jayme Franco and Randall Box, were selected following a nomination process that required a short essay and application. Their stories are featured on the Air Pros USA's webpage, where the public can vote for a winner until Wednesday, November 4. The public can vote every day for their favorite Veteran, with a limit of one vote per day.
"I grew up in a military family with the values of honoring those who have given their everything to serve our country and keeping our communities safe," said Anthony Perera, founder of Air Pros USA. "This giveaway contest allows us to thank the Veterans and active-duty servicemembers for their sacrifices as well as help out a local family in one small way."
The winner of the Veterans Day AC Giveaway will be announced by Veterans Day on Wednesday, November 11, 2020.
About the Finalists: 
Jayme Franco, Hollywood – Jayme joined the United States Navy at age 17 and after engine man school he served two and a half years aboard the USS Rhodes, a small destroyer that patrolled the North Atlantic. Through hard-work and dedication, Jayme rose in the ranks in just three years to become a 2nd Class Engineman. In 1960, he was transferred to a new ship and took it through the Panama Canal to San Diego. After retirement, Jayme moved back to Florida and became a popular hairdresser in Fort Lauderdale, eventually owning 5 local salons. At age 80, Jayme remains involved in the community and enjoys educating young people about the importance of health and nutrition and teaching them to grow microgreens.
Randall Box, Sunrise – Randall served in the United States Navy for seven years as a Quartermaster 3rd Class. He served on the USS Flasher out of San Diego and his duties involved navigating a submarine. After the military Randall picked up a job at Target as a receiving clerk to keep himself busy yet have the time to be with his family and play with their dog. Randall often volunteers to take care of his friends' pets while they are out-of-town and helps local animal shelters and rescue groups. Randall was nominated by his wife Shannon because he works so hard to take care of his family, he is always ready to help anyone in need.
For more information and a complete list of official rules for the Veterans Day Giveaway, visit https://airprosusa.com/veterans-day-air-conditioning-giveaway/.
About Air Pros USA:
Air Pros USA was founded in South Florida in 2017 on the premise of integrity, reliability, and putting our customers first. The company has quickly expanded to many metro areas within Florida, Colorado, Georgia, Texas, and Washington. Air Pros USA currently employs over 250 experienced professionals with 12 Service locations. For more information visit www.airprosusa.com.
For media inquiries, contact:
Josh Weiss, 10 to 1 Public Relations
480-789-0743
josh@10to1pr.com
Sharda Veeramally, 10 to 1 Public Relations
480-514-1070
sharda@10to1pr.com
Full System Health Check
Test Amps & Voltage
Safety Device Check
Starting Price
Preventive Maintenance
2 Visits Per Year
Highly Reliable
Financing Available
Annual Savings
With Any Repair Made To
Residential Central Air
Conditioner or Furnace Unit
Great Value
Keep Costs Low
Professional HVAC Team
Financing Options
Available
Schedule a friendly service tech to come around your neighborhood in the next hour or two.