Air Pros USA Expands Operations in Texas to Address the Growing Demand for Indoor Air Quality, Opens New Office in Plano
Air Pros USA Expands Operations in Texas to Address the Growing Demand for Indoor Air Quality, Opens New Office in Plano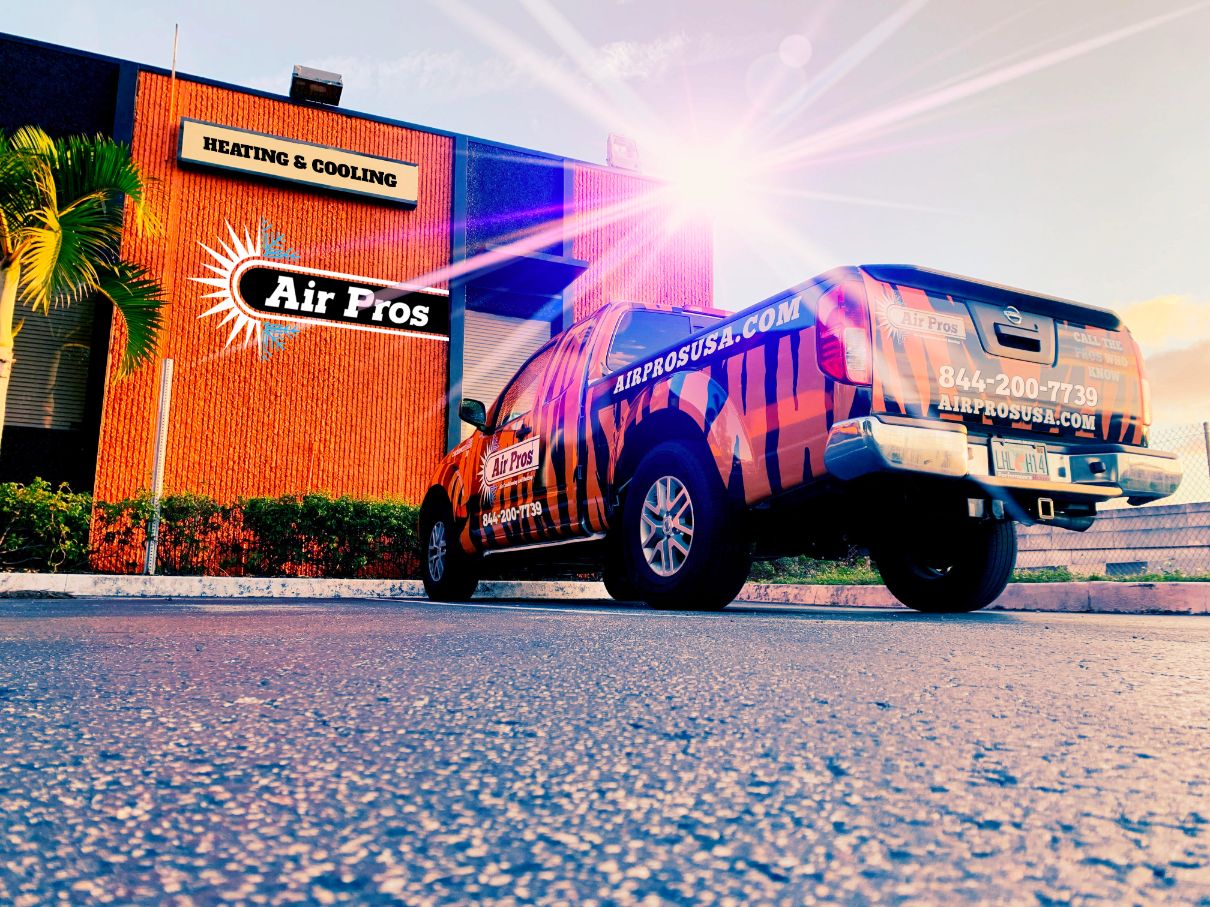 Dallas, Texas (December 23, 2020) – Air Pros Residential and Commercial Air Conditioning Services (Air Pros USA) expanded its presence in the booming Dallas-Fort Worth metro region by opening a new office in Plano, Texas. This second location was launched in response to the increasing demand by consumers and business owners seeking better indoor air quality since the onset of the pandemic.
Air Pros USA debuted in Fort Worth in November 2019 by acquiring Blue Star Heating and Air and has grown exponentially in the region. Air Pros USA is a trusted air conditioning and heating service provider to over 1500 residential and commercial customers in the Dallas-Fort Worth area. The company operates with 10 trucks and 18 employees across its two service locations in Fort Worth and Plano, Texas.
"We're extremely proud of the growth and success Air Pros USA has achieved in the Dallas-Fort Worth area in just one year since debuting in the market," said Anthony Perera, founder of Air Pros USA. "We are pleased with the loyalty and trust our customers place in us. Air Pros USA was found on the premise of putting customers first, and we will continue to uphold our promise and commitment to our customers."
In addition to the increase in the need for HVAC maintenance and repairs, Air Pros USA witnessed a demand surge for air purification and filtration products since the onset of the pandemic. Among the most requested products were the iWave air purifiers and air scrubbers that are placed inside the air ducts to purify the passing air and improve the indoor air quality, and electrostatic air filtration systems that help to keep the ventilation system clean and save energy.
For more information about Air Pros USA, visit www.airprosusa.com.
About Air Pros USA:
Air Pros USA is a residential and commercial air conditioning services company founded in South Florida in 2017 on the premise of integrity, reliability, and putting our customers first. The company has quickly expanded to many metro areas within Florida, Colorado, Georgia, Texas, and Washington state. Recently added Colorado Springs-based One Source Home Services to Air Pros USA's family of companies, expanding its services beyond HVAC to include plumbing and electrical work. Air Pros USA currently employs over 250 experienced professionals with 12 service locations. For more information, visit www.airprosusa.com and www.onesourcehomeservice.com.
For media inquiries, please contact:
Sharda Veeramally
10 to 1 Public Relations
480-514-1070
sharda@10to1pr.com
Josh Weiss
10 to 1 Public Relations
480-789-0743
josh@10to1pr.com
Full System Health Check
Test Amps & Voltage
Safety Device Check
Starting Price
Preventive Maintenance
2 Visits Per Year
Highly Reliable
Financing Available
Annual Savings
With Any Repair Made To
Residential Central Air
Conditioner or Furnace Unit
Great Value
Keep Costs Low
Professional HVAC Team
Financing Options
Available
AIR PROS HOTTEST AIR CONDITIONING DEALS FOR HOMEOWNERS
Apply Now for 100% Financing On New AC Systems & Repairs
Schedule a friendly service tech to come around your neighborhood in the next hour or two.