Air Pros USA Ranks No. 4 on the 2022 Inc. 5000 Regionals Southeast List
Air Pros USA Ranks No. 4 on the 2022 Inc. 5000 Regionals Southeast List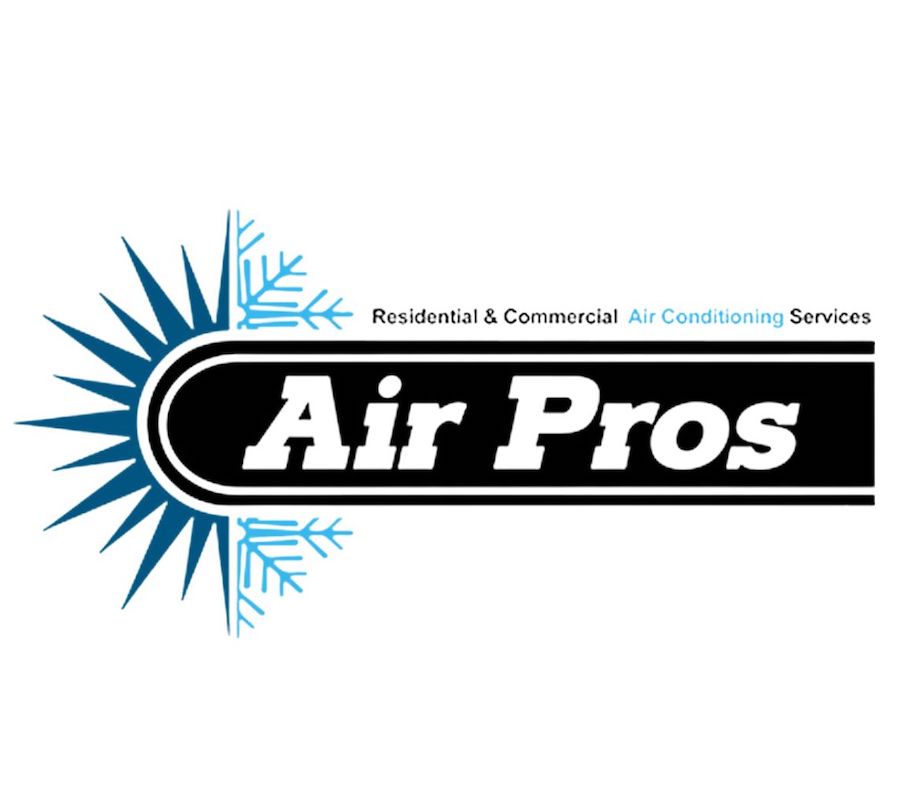 Florida-based HVAC business achieved two-year revenue growth of 1,804%
Davie, FL (March 16, 2022) – Air Pros USA , a leading air conditioning and heating company based in Florida, was ranked No. 4 on Inc. Magazine's third annual Inc. 5000 Regionals: Southeast list, the most prestigious ranking of the fastest-growing private companies based in Alabama, Arkansas, Florida, Georgia, Kentucky, Louisiana, Mississippi, Puerto Rico, South Carolina, and Tennessee. Born of the annual Inc. 5000 franchise, this regional list represents a unique look at the most successful companies within the Southeast region economy's most dynamic segment–its independent small businesses. 
Air Pros USA was listed as of the highest-ranking HVAC service businesses in the Southeast region. 
"I tell our team we're not in the HVAC business, we're in the people business. We are so thankful for our customers who continually welcome us into their homes and have supported our meteoric rise as one the leading HVAC companies in the area," said Anthony Perera, Founder and CEO of Air Pros USA. "Our momentum will continue into 2022 as our company is already on track to break the records that we achieved last year. We are humbled that our successes have been recognized by Inc. and are proud of achieving a high ranking for the second year in a row."
Perera founded the residential and commercial air conditioning services company in 2017 in Fort Lauderdale, Florida with a single truck and two employees. In less than five years, Perera has expanded Air Pro USA to serve over half a million customers in over a dozen service locations across the United States and more than doubled their previous year's revenue from $40 million to just under $100 in 2021. Recently, Air Pros USA entered its 7th state with the acquisition of a home service company in Louisiana.   
Air Pros USA ranked within the top 1000 on the 2021 Inc. 5000 list. The company was also awarded as the fastest growing company in South Florida by the South Florida Business Journal after achieving a 1,803% in growth over the course of two years from 2018 to 2020. 
"This year's Inc. 5000 Regional winners represent one of the most exceptional and exciting lists of America's off-the-charts growth companies. They're disrupters and job creators, and all delivered an outsize impact on the economy. Remember their names and follow their lead. These are the companies you'll be hearing about for years to come," said Scott Omelianuk, editor-in-chief of Inc.
Complete results of the Inc. Regionals, including company profiles and an interactive database that can be sorted by industry, region, and other criteria, can be found at https://events.inc.com/inc-regionals.
About Air Pros USA:
Air Pros USA was founded in South Florida in 2017 on the promise of integrity, reliability, and putting our customers first. The company has quickly expanded to many metro areas within Florida, Alabama, Mississippi, Colorado, Georgia, Texas, and Washington, with more locations expected to be introduced soon. Air Pros USA currently employs more than 450 experienced professionals in more than a dozen metro Service locations including Miami, Orlando, Dallas, Atlanta, Colorado Springs, Mobile and Spokane. For more information visit www.airprosusa.com.
For media inquiries, please contact:
Joanne Sgro-Killworth
10 to 1 Public Relations
joanne@10to1pr.com
480.363.0403
More about Inc. and the Inc. 5000 Regionals
Methodology                                                                                                                                                                   The 2022 Inc. 5000 Regionals are ranked according to percentage revenue growth when comparing 2018 and 2020. To qualify, companies must have been founded and generating revenue by March 31, 2018. They had to be U.S.-based, privately held, for-profit, and independent—not subsidiaries or divisions of other companies—as of December 31, 2019. (Since then, a number of companies on the list have gone public or been acquired.) The minimum revenue required for 2018 is $100,000; the minimum for 2020 is $1 million. As always, Inc. reserves the right to decline applicants for subjective reasons. 
About Inc. Media                                                                                                                                                           The world's most trusted business-media brand, Inc. offers entrepreneurs the knowledge, tools, connections, and community to build great companies. Its award-winning multiplatform content reaches more than 50 million people each month across a variety of channels including websites, newsletters, social media, podcasts, and print. Its prestigious Inc. 5000 list, produced every year since 1982, analyzes company data to recognize the fastest-growing privately held businesses in the United States. The global recognition that comes with inclusion in the 5000 gives the founders of the best businesses an opportunity to engage with an exclusive community of their peers and the credibility that helps them drive sales and recruit talent.
The associated Inc. 5000 Conference is part of a highly acclaimed portfolio of bespoke events produced by Inc. For more information, visit www.inc.com.
Full System Health Check
Test Amps & Voltage
Safety Device Check
Starting Price
Preventive Maintenance
2 Visits Per Year
Highly Reliable
Financing Available
Annual Savings
With Any Repair Made To
Residential Central Air
Conditioner or Furnace Unit
Great Value
Keep Costs Low
Professional HVAC Team
Financing Options
Available
AIR PROS HOTTEST AIR CONDITIONING DEALS FOR HOMEOWNERS
Apply Now for 100% Financing On New AC Systems & Repairs
Schedule a friendly service tech to come around your neighborhood in the next hour or two.