Air Pros USA Donates 120 Backpacks to Spokane's Foster Kids
Air Pros USA Donates 120 Backpacks to Spokane's Foster Kids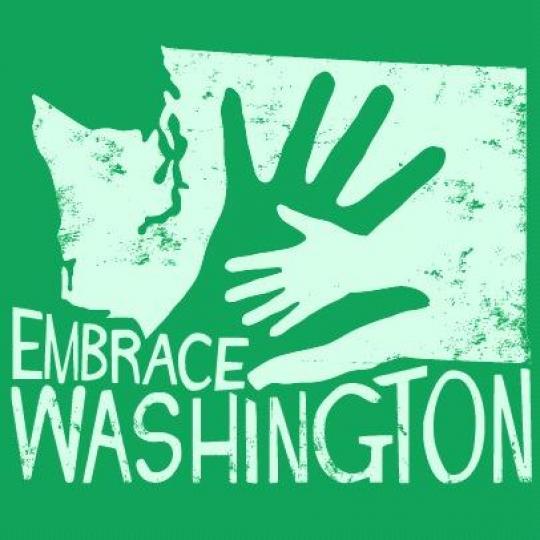 Local HVAC Company partners with non-profit Embrace Washington
Spokane, WA (August 12, 2021) – Across the country, every 2 minutes a child enters the foster care system. Unfortunately, most of them are struggling academically along with the frequent moves and school changes. To help these kids go back to school and show them that their necessities are cared for Air Pros USA donated 120 backpacks to Embrace Washington, a Spokane-based non-profit dedicated to fulfilling the needs of children in foster care.
The donation drive took place on August 11, 2021, when team Air Pros arrived at the Embrace Washington office with a truck full of backpacks. Both teams got together to fill the backpacks with stationery and school supplies to be distributed to the foster kids for their new school year.
Air Pros USA is a local heating, ventilation, and air conditioning service company and is proud to serve the community. This donation will provide 120 children with new backpacks that they can use during the year for books and school supplies that will be instrumental in their academic growth and development.
"Every child should have access to the supplies and tools they need to succeed in school," said Anthony Perera, founder of Air Pros USA. "We at Air Pros feel it is our responsibility to support nonprofits like Embrace Washington, that are going to great lengths to serve foster kids and their families. We take pride in being just as dedicated to serving our customers as we are about supporting our local community."
Embrace Washington is committed to providing care and support to the children in foster care along with their families. They do this by raising awareness of vulnerable children's needs, identifying how to meet those needs, and by connecting individuals and organizations with a heart to serve the foster care community.
"We are thankful for Air Pros USA's donation and dedication to the community and its less privileged children," said Executive Director at Embrace Washington, Scott Ferguson. "With the donation of these backpacks, Air Pros USA is helping foster kids get back to school prepared and confident."
Embrace Washington welcomes donations from individuals as well as businesses. They also coordinate with faith communities to provide wrap-around support to vulnerable families, children, and foster care providers in the community. To get more information on how to donate visit https://embracewa.org/donate-today
About Air Pros USA:
Air Pros USA was founded in South Florida in 2017 on the premise of integrity, reliability, and putting our customers first. The company has quickly expanded to many metro areas within Florida, Colorado, Georgia, Texas, and Washington, with more franchise partners expected to be introduced soon. Air Pros USA currently employs over 350 experienced professionals with 14 service locations. For more information, visit www.airprosusa.com.
About Embrace Washington:
Embrace Washington strives to eliminate any roadblocks that foster parents face to provide a normal happy life for a child in foster care. These roadblocks could be a variety of things such as: providing a foster child a new bed, educational support, paying for summer camp, music or sports and educational support are just to name a few. The non-profit organizes many activities for foster children and their families which allows kids to feel loved and stable in an uncertain time in their lives. For more information visit https://embracewa.org/
For media inquiries, please contact:
Smriti Shakargaye
10 to 1 Public Relations
480-468-3349
smriti@10to1pr.com
Full System Health Check
Test Amps & Voltage
Safety Device Check
Starting Price
Preventive Maintenance
2 Visits Per Year
Highly Reliable
Financing Available
Annual Savings
With Any Repair Made To
Residential Central Air
Conditioner or Furnace Unit
Great Value
Keep Costs Low
Professional HVAC Team
Financing Options
Available
Schedule a friendly service tech to come around your neighborhood in the next hour or two.