Air Pros Unleashes Groundbreaking PACE financing program for Homeowners Seeking To Replace Aging AC Units
Air Pros Unleashes Groundbreaking PACE financing program for Homeowners Seeking To Replace Aging AC Units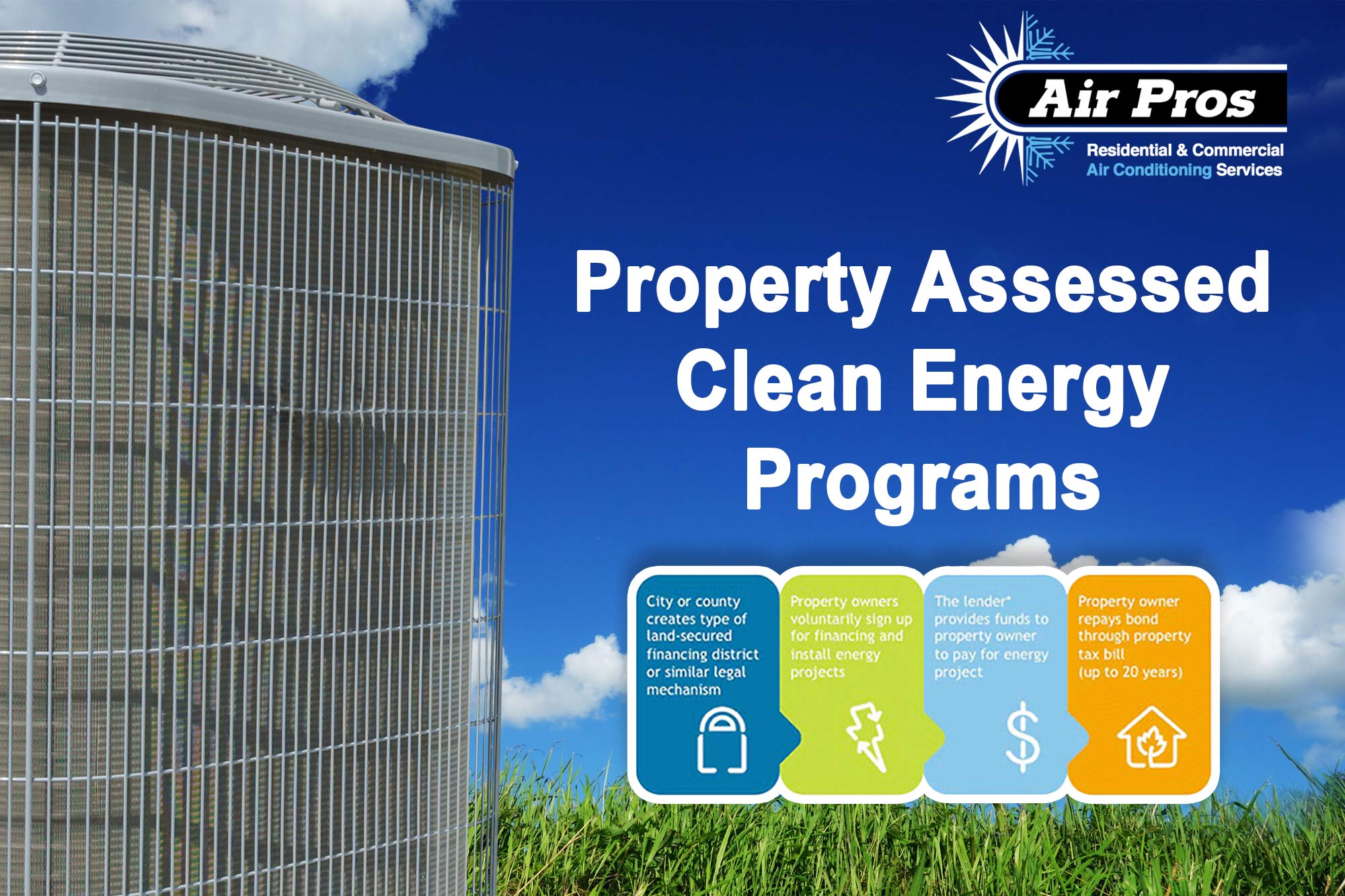 Davie, FL (February 14, 2020)—Air Pros is proud to announce the immediate availability of an innovative financing program for homeowners that empowers them to upgrade and replace central air conditioning systems using local government programs known as Property Assessed Clean Energy (PACE) – all with no money down and a quick, simple approval process.
In addition. Air Pros has partnered with YGrene Financing to offer additional built-in consumer protections under the PACE program along with a speedy approval process that takes less than 30 minutes. It also requires no money out of pocket to purchase and install a new AC system
The new financing options are available to all Air Pros service locations in Florida, Texas, and Colorado, allowing homeowners to fund AC replacements with no payments for up to one year using the existing equity in their home.
These new financing channels offers unrivaled funding options for our customers since they can pursue AC improvements overtime at fixed interest rates by voluntarily adding a new line item to their annual property taxes," said Anthony Perera, President, Air Pros.
With recent acquisitions in Florida, Texas, and Colorado, we have grown our customer base to over 250,000 customers and its imperative we help American families access state-of-the-art air conditioning systems at affordable pricing levels. Our roll-out of the PACE program firmly supports this national goal," said Mr. Perera.
Presently over $5 billion in energy efficiency and HVAC-related improvements have been made under the PACE program nationally, allowing homeowners to pursue home comfort while also reducing annual energy bills.
Air Pros financing initiatives fall under its White Glove service model aimed at streamlining and innovating the AC repair and installment process for national customers ultimately allowing them to implement premium brands inside every home in America.
About Air Pros:
Air Pros was founded in South Florida in 2017 on the premise of integrity, reliability, and putting our customers first.  The company has quickly expanded to many metro areas within Florida, Texas and now Colorado Springs, CO with more franchise partners expected to be introduced soon. Air Pros currently employs over 250 experienced professionals with 9 Service locations.  For more information or details on franchise opportunities visit www.airprosusa.com
Josh Weiss, 10 to 1 Public Relations
480-789-0743
Natalka Zeleny, 10 to 1 Public Relations
Full System Health Check
Test Amps & Voltage
Safety Device Check
Starting Price
Preventive Maintenance
2 Visits Per Year
Highly Reliable
Financing Available
Annual Savings
With Any Repair Made To
Residential Central Air
Conditioner or Furnace Unit
Great Value
Keep Costs Low
Professional HVAC Team
Financing Options
Available
AIR PROS HOTTEST AIR CONDITIONING DEALS FOR HOMEOWNERS
Apply Now for 100% Financing On New AC Systems & Repairs
Schedule a friendly service tech to come around your neighborhood in the next hour or two.