Air Pros Debuts in Washington State, Announces Acquisition of Spokane Company
Air Pros Debuts in Washington State, Announces Acquisition of Spokane Company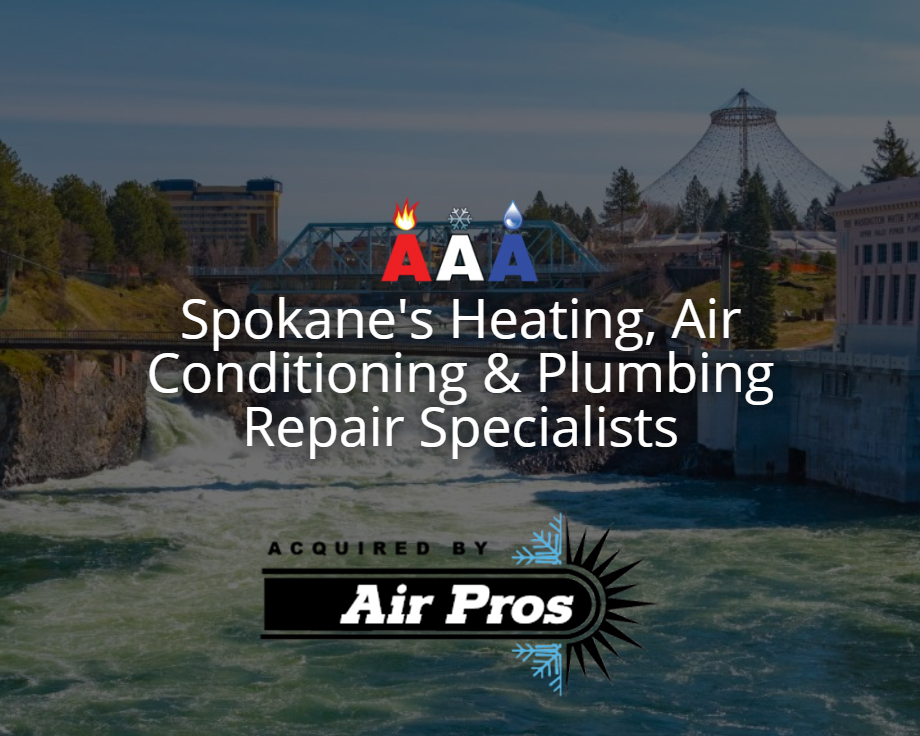 Spokane, WA (February 24, 2020) — Set on a mission to expand its footprint across the country, Florida-based Air Pros Residential and Commercial Air Conditioning Services (Air Pros) announced it has acquired Spokane-based AAA Heating and Air, adding nearly 4,000 new customers to its rapidly expanding base of over 600,000 customers nationwide.
It is an exciting time to be in Spokane as it sees a boom in its housing market," said Anthony Perera, Founder of Air Pros. "We're thrilled to have found a great partner in AAA Heating & Air and are impressed by their high standards of quality, service, and customer ratings. We will continue to combine our expertise and best practices to lead growth beyond the Spokane region and ensure continued customer satisfaction."
As part of the acquisition, Air Pros has agreed to honor all manufacturer warranties and guarantees made under the AAA entity. Any extended warranties will be handled on a case by case basis. In addition, AAA Heating and Air founder, Andy Ervin has agreed to remain as Regional Manager to run operations.
We were looking for a partner to help us grow in this competitive Spokane market, and Air Pros with its marketing expertise, proven processes, and stronger group buying power is the perfect fit to help us expand and provide our customers with the greatest services," added Ervin.
Ervin will also help transition employees and rebrand the fleet under the Air Pros brand, which can now be found in four states.
About Air Pros:
Air Pros was founded in South Florida in 2017 on the premise of integrity, reliability, and putting our customers first.  The company has quickly expanded to many metro areas within Florida, Texas, Colorado and now Washington, with more franchise partners expected to be introduced soon. Air Pros currently employs over 250 experienced professionals with 9 Service locations.  For more information or details on franchise opportunities visit www.airprosusa.com
For media inquiries, please contact:
Natalka Zeleny, 10to1 Public Relations
480.789.0743
natalka@10to1pr.com
Sharda Veeramally, 10 to 1 Public Relations
480-514-1070
sharda@10to1pr.com
Full System Health Check
Test Amps & Voltage
Safety Device Check
Starting Price
Preventive Maintenance
2 Visits Per Year
Highly Reliable
Financing Available
Annual Savings
With Any Repair Made To
Residential Central Air
Conditioner or Furnace Unit
Great Value
Keep Costs Low
Professional HVAC Team
Financing Options
Available
Schedule a friendly service tech to come around your neighborhood in the next hour or two.