Main Causes of AC Compressor Failure
Main Causes of AC Compressor Failure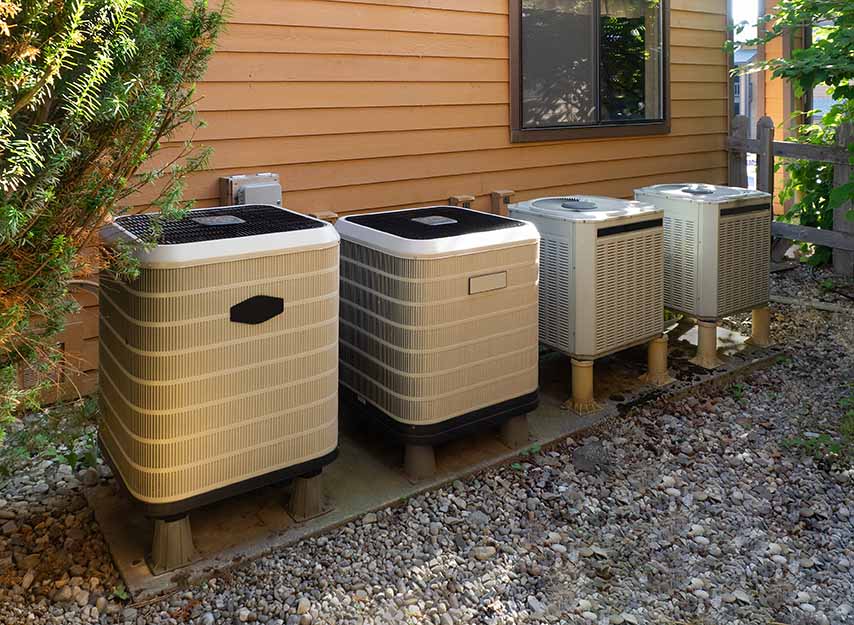 An air conditioning unit can stop working on a scorching hot day for many reasons, one of which is compressor failure. In fact, a failed compressor is among the top reasons to need urgent assistance from Air Pros. You may even need AC replacement, if you're not diligent about having compressor issues taken care of as soon as possible.
Let us go over some of the top causes of compressor failure.
The Role of the Compressor
Before focusing on AC repair issues related to and those that could involve your compressor, it pays to understand what this important part actually does. The main function of an air conditioning compressor is to compress refrigerant gas and send it through your cooling system to remove heat and excess humidity from your space. The result is a cooled and conditioned indoor environment.
Common Compressor Issues That Could Lead to Failure
There are many issues that can contribute to an air conditioner's compressor failure. One of these is a change in the levels in the refrigerant lines. This can happen if the lines leak because of cracks or holes. In order for a compressor to do its job the right way, it needs a consistent supply of refrigerant. Failure to address refrigerant issues promptly and effectively could result in your compressor failing entirely as it overheats.
The compressor could also fail at some point due to any of the following issues:
Dust, dirt, and other debris in the coils
Damaged suction lines
Bacteria, fungi, insects, and other contaminants in the compressor
Damaged suction lines, in particular, can reduce the cooling capacity of your cooling unit. What this does is make your cooling system run longer to compensate. The result is a domino effect that can accelerate wear. If suction lines are not repaired right away, the resulting compressor failure could be compounded by a failure of other parts.
You may also have compressor failure if your system has inadequate lubricant levels. If levels are too low, the compressor could strain to operate and ultimately fail.
7 Signs of AC Compressor Failure
Even if you only suspect compressor failure, err on the side of caution and contact Air Pros about AC repair. You may have a compressor that's in the process of failing once you notice any of these seven red flags:
Continuous running of your cooling system
Lack of hot air released outside
A compressor that no longer turns on
A system that's suddenly inefficient
Frequent circuit breaker tripping
Warm air being distributed throughout your home instead of cool air
Strange noises coming from your unit where the compressor is located
Contact Us for A Proactive Service
Avoid the premature need for AC replacement because of a failed compressor whenever possible. One way to increase your odds of being able to do this is by contacting Air Pros about routine air conditioning maintenance. This allows any potential issues to be spotted and addressed earlier. Consult our team today to schedule an appointment.
AirPros provides AC replacement in Tampa, FL and other parts of Florida, as well as in Georgia, Texas, Colorado, and Washington.
Full System Health Check
Test Amps & Voltage
Safety Device Check
Starting Price
Preventive Maintenance
2 Visits Per Year
Highly Reliable
Financing Available
Annual Savings
With Any Repair Made To
Residential Central Air
Conditioner or Furnace Unit
Great Value
Keep Costs Low
Professional HVAC Team
Financing Options
Available
AIR PROS HOTTEST AIR CONDITIONING DEALS FOR HOMEOWNERS
Apply Now for 100% Financing On New AC Systems & Repairs
Schedule a friendly service tech to come around your neighborhood in the next hour or two.