Being indoors in southern Florida without the benefit of a well-maintained, reliable air conditioner can be miserable and even dangerous at times. While Naples, FL has mild winters, you may need to run your air conditioning system almost year-round to moderate humidity and to keep your home or business environment. Whether you need to install an air conditioner in a new building or you are wondering if it is time to replace your old equipment, you need to rely on the expert guidance and skilled efforts of air conditioning contractors who you can trust. Our team at Air Pros is ready to respond to any concern so that you can continue using your AC system as desired.
How to Choose a Trusted AC Company
There are dozens of air conditioning contractors in Naples, FL and throughout southern Florida who you could reach out to for air conditioning system maintenance, AC repair work and new AC installation service. When it comes to something as important as keeping your indoor environment cool, comfortable and safe, never take any chances by turning to the wrong team. Reliability and quality workmanship are top factors to look for when hiring an AC tune-up and installation team to visit your home or business. While some newer companies may live up to your expectations in these areas, you may feel more confident turning to a trusted team that has proven itself to local customers for several decades. These may be air conditioning contractors in Naples, FL who local businesses trust and who have extensive and positive customer reviews on independent websites.
While you may be interested in new AC installation service today, the best local air conditioning contractors offer the full range of cooling system services that you need in the years ahead. This includes regular AC tune-up services upon request as well as a fast response for AC repair needs. As you search for the right air conditioning contractors to rely on for your current new AC installation needs or other service matters, pay attention to the company's focus on integrity and customer satisfaction as well. When you compare Air Pros of Florida against other local AC service providers in Naples, FL, you will see that we excel in these and other critical areas.
The Importance of AC Maintenance in Naples, FL
At Air Pros, we want to help you maximize the life of your current air conditioning system. In some cases, our Florida customers believe that their struggling air conditioner is nearing the end of its service life when it may only require quality maintenance work. A regular AC tune-up is a convenient and effective way to reduce the effects of wear and tear on your system. An AC tune-up from Air Pros involves cleaning dirty components, replacing filthy filters, replenishing fluids, and identifying any AC repair issue that requires attention. When you schedule service for AC repairs as soon as possible, you may avoid the likelihood of a full equipment breakdown.
After a new AC installation, your equipment will run perfectly, so it may be easy to overlook the importance of getting an annual AC tune-up. However, when you take essential steps to focus on proper equipment maintenance from the start, you may benefit from superior equipment longevity, decreased downtime and overall energy efficiency. Air Pros of Florida is the company that you can trust to help you maximize the life of your new cooling system.
Signs Your AC Unit Needs Maintenance or Repair
The best time to schedule AC maintenance service for your Naples, FL home or business is annually and before you notice signs of trouble. However, there are specific signs that indicate the urgent need to make an appointment for AC maintenance promptly. Keep in mind that addressing developing issues with an AC tune-up could reduce the chance of dealing with a stressful breakdown and expensive repairs. These are some of the signs that could indicate the need for prompt AC system maintenance service from our certified technicians at Air Pros of Florida:
Your air conditioner no longer keeps your home or business property as cool as desired.
It runs for longer periods of time or shows other signs of struggling to meet your needs.
Your air conditioner cycles on and off more frequently than usual.
An excessive amount of condensation is pooling around or dripping from the equipment, or the equipment seems to be leaking.
Your air conditioner is not cooling your home or business evenly throughout all rooms.
Your equipment makes loud sounds like clanging, banging, whistling or other unusual noises.
Your AC unit has stopped blowing cool air and is circulating warm air throughout your home or business.
What Do You Do If Your AC Breaks Down?
Regular AC maintenance can prevent many repair issues, but most equipment will break at least a few times while you are in your Naples, FL home or business property. Part of the reason is the components in your equipment have a limited lifespan and are impacted by normal usage. They may need to be replaced to extend the life of your air conditioner. You may immediately notice a few signs that you need to schedule AC repair service, such as if your home or business suddenly becomes unbearably warm. In many instances, an AC repair issue in Florida requires prompt attention from air conditioning contractors who can arrive quickly and who will complete quality work as soon as possible. That is why one of the most important things for you to do when you need AC repair service in Naples, FL is to call Air Pros of Florida at the first sign of trouble. When you address minor issues right away, you may avoid a full breakdown that could result in long, uncomfortable hours without your AC.
If your air conditioner is approaching the end of its lifespan, new AC installation may be a more cost-effective solution over the long-term. Older equipment will call for more frequent and more costly repairs, and it generally is not as energy-efficient as new models. When you reach out to our trusted air conditioning contractors in Florida, you can expect to receive professional advice regarding the benefits of replacing versus repairing older equipment. You can feel confident that you will always receive honest, comprehensive answers from our team.
Repairing Your Florida Air Conditioner
Some homeowners delay scheduling AC repair work for their home or business because they anticipate a huge repair bill or may believe that they need a new AC installation that is seemingly unaffordable. In many cases, quality AC repair or even an AC tune-up in Naples, FL will resolve issues that seem to be significant. Air Pros maintains competitive rates and provides a firm quote up-front so that you are never surprised by the cost after the work is completed. The best way to learn with certainty what is wrong with your air conditioner and what needs to be done to resolve the issue is to request service from Air Pros. In most cases, AC repair service can be completed on the spot after you agree to the affordable quote that we give you. In the event that your equipment needs to be replaced, we can assist with financing so that you can pay for the equipment and labor with affordable monthly installment payments.
New AC Unit Installation in Naples, FL
Depending on the type of AC equipment in your Florida home or business, how heavily it has been used, and how well it has been maintained, your equipment may reach up to 20 years. However, because air conditioners in the area are run almost year-round and use a significant amount of energy, many Naples, FL residents with older equipment may choose to replace it with energy-saving equipment before their AC breaks down. Regardless of whether you are ready to explore the options for a new AC installation or you have an urgent need to replace your broken equipment, you need to choose the right AC system for your home or business.
Air Pros of Florida installs quality equipment from some of the most reputable and trusted brands in the industry. These brands offer a wide range of AC systems that vary based on cost, energy efficiency, power and more. We understand the importance of selecting the right system for your home or business, your budget and your needs, and we will help you to compare the possibilities so that you can make an informed selection. Once you have chosen the new equipment that you want to install in your home or business, we will complete the new AC installation project efficiently so that you can begin enjoying the benefits that it provides as soon as possible.
Air Pros AC Maintenance for Your Home or Business
Our team serves residential and commercial customers in Naples, FL and throughout southern Florida. Whether we completed the new AC installation in your property or another company did the work, you can schedule quality AC maintenance work from our team at Air Pros of Florida. Our air conditioning contractors are certified and experienced, and you can count on them to complete quality work while providing respectful service. An AC tune-up can usually be completed at a scheduled time that is most convenient for you during business hours. In the event that you need AC maintenance work completed to address a developing or concerning issue, we can schedule service as soon as possible. We maintain a low profile so that you can continue with activities in your home or business while we complete the AC maintenance work.
Work with the Most Trusted Air Conditioning Professionals in Florida
Your air conditioner directly affects your comfort and health at home. In your business, it affects your ability to conduct activities and serve your customers. AC issues can even affect your property. For example, a leaking AC unit could lead to a serious mold problem. You cannot take chances with something as critical as your AC system. Air Pros is the trusted team of air conditioning contractors that you can rely on for all of your current and future needs. Regardless of whether you need urgent AC repair work for an emergency situation or you want AC maintenance or new installation from a team that you can count on to get the job done right, Air Pros of Florida will not let you down. We have provided exceptional service to many satisfied business and residential clients over the years, and we are thrilled that you are entrusting us with your current needs.
From AC maintenance and repairs to new AC installation and other needs, the skilled and hardworking team at Air Pros of Florida is ready to serve you. With several locations throughout the area and with easy online scheduling, there is no reason to delay scheduling AC service for your home or business today. Call us or fill out our online form to get in touch with our team today.
Apply Now For 100% Financing On New AC Systems & Repairs In Boca Raton, FL
PINKERTON APPROVED
We've been meticulously researched, approved, and verified by Pinkerton National Detective Agency, one of America's oldest and most trusted agencies that began life way back in 1850. Our service standards for both residential and commercial properties meet the highest standards.
FAMILY OWNED & OPERATED
A father and son operation, with deep roots in the community and over 25 years of experience delivering impeccable AC repair, install & preventive maintenance solutions. We built our company on trust and reliability!
LOYAL CUSTOMERS DRIVE US
We want you as a customer for life. This means providing transparent pricing, powerful service plans and finding you ways for you to SAVE your hard-earned cash through smooth running AC installs and repairs.
RESIDENTIAL & COMMERCIAL AC
We service clients across South Florida, including residential homes, large commercial institutions such as Noah Hurricane Center and Seminole Casinos. This large footprint gives you access to the most qualified install & repair AC techs on the planet.
A 100 YEAR COMPANY
We are committed to becoming South Florida's most trusted AC repair company that will be around a very long time. This means we listen to each and every customer to improve our services and deliver high quality at affordable prices.
FAST, FRIENDLY AND AFFORDABLE
You will find our service techs extremely knowledgeable, friendly and approachable. They work hard to listen to your needs and advise the best course of action when it comes to installing, repairing or maintaining your air conditioning unit.
Naples, FL Preventive Maintenance Plans
Piece of Mind During The Hot Naples, FL Summers
Nate qualified pro HVAC technicians
Summer-proof check up
Lifetime Repair Warranties
Annual Savings
You Deserve Cold Clean Air.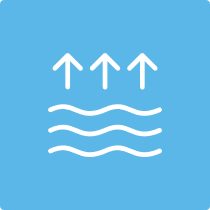 IMPROVE AC EFFICIENCY
Optimize your AC unit to use less energy while elevating performance.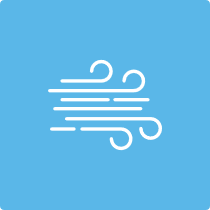 LOWER UTILITY BILLS
You work hard for your money, so allow us to discover and correct issues before they happen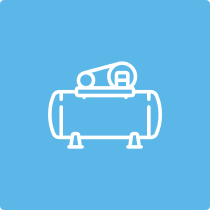 PRIORITY SERVICE
One of the benefits of our AC preventive maintenance plans is we put you FIRST. Fast, reliable same-day service.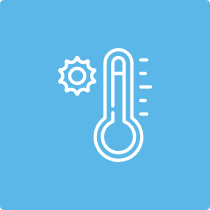 EXTENDED AC EQUIPMENT LIFE
Your AC unit should last several years, possibly 12 if well looked after.
You Deserve Cold Clean Air.
Free Diagnostic With AC Repair
Our customers enjoy this special AC repair discount and pricing promotion, especially during tough economic periods. This is just one of several ways we try to provide attractive and affordable pricing packages clients who choose Air Pros.
try us! we have great AC reviews
We offer transparent AC service pricing plans and a number of AC deals including AC Tune Ups and a Free Diagnostic When Paired With an AC Repair. We work quickly and focus on quality workmanship.
Full System Health Check
Test Amps & Voltage
Safety Device Check
Starting Price
Preventive Maintenance
2 Visits Per Year
Highly Reliable
Financing Available
Annual Savings
With Any Repair Made To
Residential Central Air
Conditioner or Furnace Unit
Great Value
Keep Costs Low
Professional HVAC Team
Financing Options
Available
AIR PROS HOTTEST AIR CONDITIONING DEALS FOR HOMEOWNERS
Apply Now for 100% Financing On New AC Systems & Repairs
Schedule a friendly service tech to come around your neighborhood in the next hour or two.