How Your Thermostat Affects Your Indoor Air Quality
How Your Thermostat Affects Your Indoor Air Quality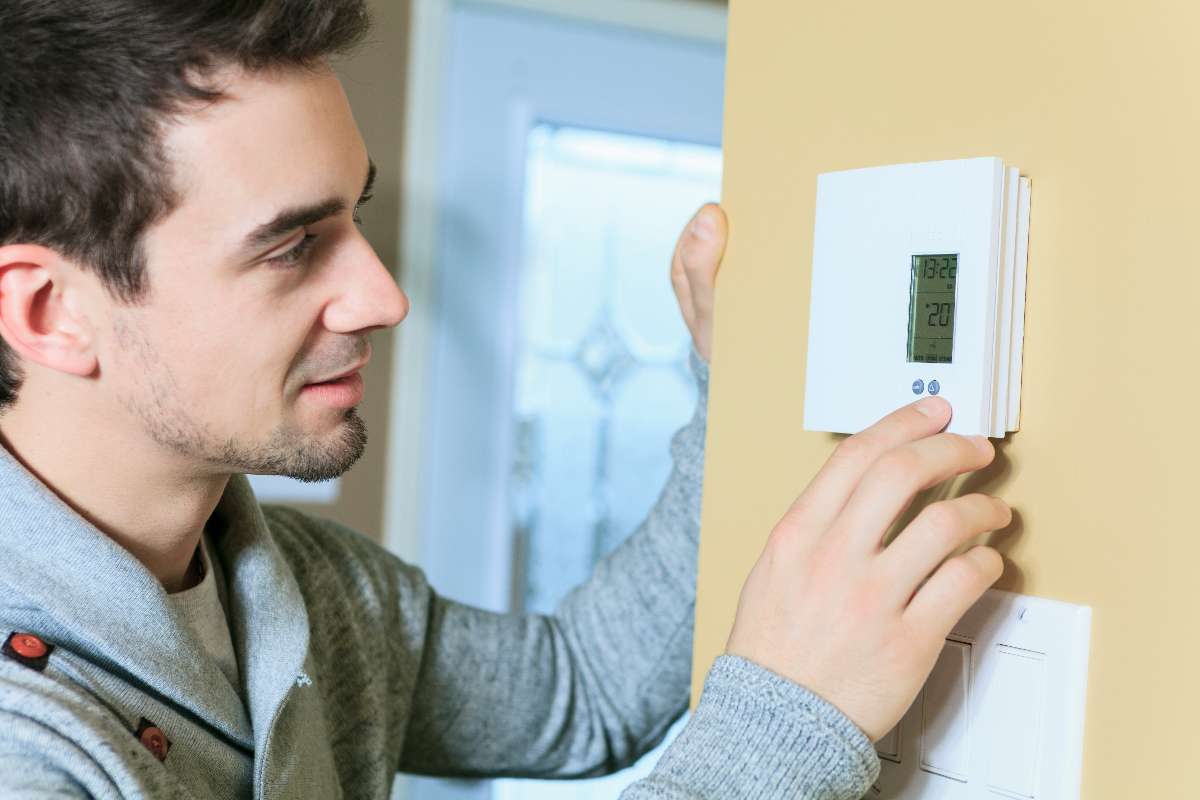 When the temperature starts to rise in the spring, how does it affect your indoor air quality? You might think of spring allergies as strictly outdoors, but your thermostat and air conditioning unit may impact you and your family's health more than you realize throughout the year. Learn about how your thermostat influences your indoor air quality, then decide whether you would benefit from reaching out for professional AC repair, from Air Pros to upgrade your system and enjoy the purest air year-round.
The Role of the Temperature
The air is filled with millions of particles, pollutants, and contaminants that enter your home through open doors, windows, pets, and even your clothes. Some types of air pollution thrive in warmer weather, which is prevalent in Coral Springs. That means as the temperatures rise outside, there is more pollution to be aware of. However, even indoors, a poorly calibrated or damaged thermostat could cause greater humidity and pollution transmission.
Your air conditioner's filters are responsible for capturing the dirt, dust, and other contaminants that reduce indoor air quality. Without regular cleaning, your system not only has to work harder but also distribute unpurified air throughout the home. Additionally, a damaged calibrator will cause your air conditioning to run at reduced capacity. Thermostats that are unable to properly communicate with your AC's motor can reduce the overall effectiveness of your system's filtering ability. At Air Pros, our AC repair services can diagnose and quickly resolve any issues that may be impacting your home's air quality.
Signs of Poor Indoor Air Quality
A miscalibrated or even dirty thermostat does not have to be drastically damaged to negatively affect your air conditioning unit. In most cases, you are likely to notice that there is something wrong with the air quality in your home before you detect any issues with your heating or air conditioning units.
These are some of the top warning signs of poor indoor air quality:
Higher humidity levels
Peeling paint or wallpaper
Mold growth
Persistent dryness in the throat, ear, nose, and eyes
Sinus problems or allergy symptoms
Coughing, sneezing, headaches, and fatigue
More dust and dirt collecting on surfaces
Our range of air conditioning services can help you upgrade your system to an even better model. In cases of outdated hardware, a financing plan can help you pay for the cost of a brand new air conditioner without having to pay thousands of dollars upfront. Newer systems come with greater standards for air filtering and pollution, which means your indoor air quality can improve significantly thanks to a new AC install from the Air Pros team.
Contact Us for Professional AC Services
Should we determine that your thermostat is the culprit, an expert from our team can assess the problem and pinpoint the problem. In addition to AC install, we offer inspections and personalized recommendations for new upgrades. Cleaning your air conditioner's filters regularly can prevent indoor pollution, but you should always schedule routine maintenance to rule out any technical issues impacting your air conditioning system. Contact us today to learn more about how we can help you improve your home's air quality.
Full System Health Check
Test Amps & Voltage
Safety Device Check
Starting Price
Preventive Maintenance
2 Visits Per Year
Highly Reliable
Financing Available
Annual Savings
With Any Repair Made To
Residential Central Air
Conditioner or Furnace Unit
Great Value
Keep Costs Low
Professional HVAC Team
Financing Options
Available
AIR PROS HOTTEST AIR CONDITIONING DEALS FOR HOMEOWNERS
Apply Now for 100% Financing On New AC Systems & Repairs
Schedule a friendly service tech to come around your neighborhood in the next hour or two.