How to Prolong the Life of your AC
How to Prolong the Life of your AC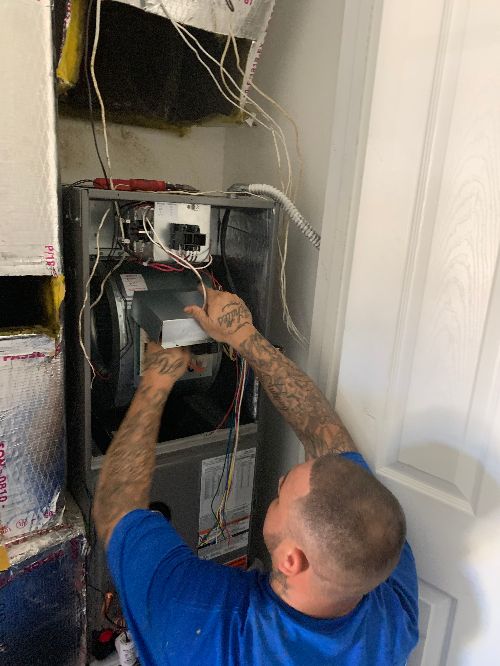 Keep in mind that most, if not all, modern air conditioners are designed to last between 15 and 25 years. Today's manufacturers spend a lot of time designing, developing, enhancing and testing their air conditioners. On average, you can expect your current unit to last decades. However, the exact life expectancy of an individual unit can partly depend on the installation and whether or not it was correctly sized for the space to be cooled, the quality of the unit, and how often it undergoes preventative maintenance.
Here are a few ways Air Pros can help extend a unit's lifespan:
1. Ensure Proper Calculations Before Installing Your New Unit
If you're getting a new air conditioning system or thinking about getting a new air conditioning system, make sure your HVAC contractor does the proper calculations for sizing your unit. The calculations we make all take into consideration how many doors and windows your home has, the square feet that need to be cooled and the height of your ceilings. Absent these proper calculations or should the technician go by 'rule of thumb', you will very well end up with a system that is too large or too small for your space. A unit that happens to be too large will not run long enough to dehumidify and completely cool your indoor spaces. On the other hand, a unit that is far too small will need to stay on longer than it is designed to operate, resulting in excessive wear and tear, not to mention higher energy bills.
2. Consider Increasing Your Thermostat Setting
We recommend increasing your thermostat setting by a few degrees to extend the useful life of your air conditioner. In doing so, you can incrementally reduce the wear and tear on the system. If you normally have your thermostat set to 72 degrees, consider raising it to 75.
3. Schedule Regular Preventative Maintenance and AC Repair with Air Pros
When it comes to prolonging the life of your air conditioner, the best thing you can do is perform regular maintenance. This is because all the components of your air conditioning unit function together. When one part becomes worn, it adds more strain to the other parts of your system. For example, a coolant leak will cause your unit to run longer, putting additional wear and tear on your blower fan.
You also should contact Air Pros immediately when you need any type of AC repair. Failing to have the leak repaired and the coolant filled in a timely manner, eventually, puts your unit at risk of premature failure, thus causing you to have to replace the blower sooner than expected. In severe instances, it may require replacing the unit altogether. In order to avoid high repair bills and having to replace your air conditioner sooner than anticipated, it's important to schedule maintenance before the start of summer.
Schedule an appointment with one of our HVAC technicians and have your central AC unit repaired. To inquire about our preventive maintenance plans, give us a call at 877-561-9730.
Full System Health Check
Test Amps & Voltage
Safety Device Check
Starting Price
Preventive Maintenance
2 Visits Per Year
Highly Reliable
Financing Available
Annual Savings
With Any Repair Made To
Residential Central Air
Conditioner or Furnace Unit
Great Value
Keep Costs Low
Professional HVAC Team
Financing Options
Available
Schedule a friendly service tech to come around your neighborhood in the next hour or two.