How Does a Central AC Work?
How Does a Central AC Work?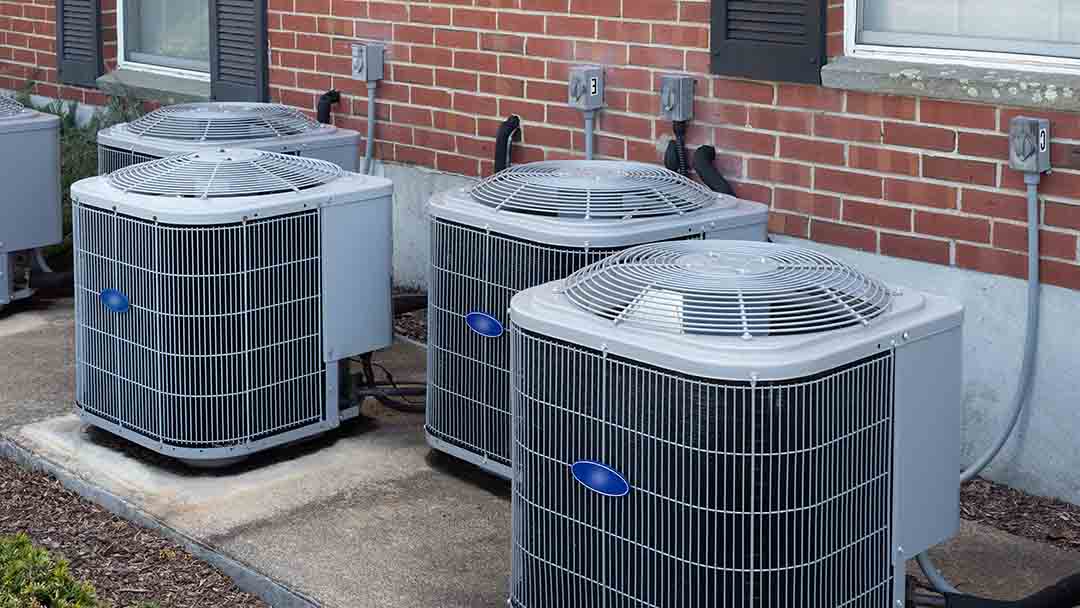 Understanding how your central air conditioning works is not a way to bring you closer to knowing how to repair the unit yourself if something goes wrong. After all, fast, expert, and reliable AC repair in Ocala, FL requires turning to the professionals at Air Pros. Still, it pays to learn the basics of how your central air conditioning system works, as it gets pretty hot in the Horse Capital of the World. Even the winter months can get pretty warm during the daytime.
If you have ever wondered how your central air conditioning unit works and how it differs from a window unit, then here some basics to keep in mind:
Close to a Fridge
Believe it or not, your central air conditioning is a lot like your refrigerator, only much more extensive. In fact, it has the type of components, systems, and materials as a refrigerator, which is why central air conditioning systems are often called "refrigerated air."
Central air conditioners consist of two different coils to meet your cooling needs. The cooling compressor of a central unit is placed outside the home. Inside the property, usually concealed in a closet or basement, an air handler or furnace cabinet receives the cold air, and a blower pushes the cold air into your system's ductwork and out through the vents located throughout your home. Much like your refrigerator, the air is cooled by a refrigerant that requires proper maintenance at the correct levels.
The evaporator receives the liquid refrigerant while the condenser facilitates heat transfer. The expansion valve then regulates refrigerant flow into the evaporator as the compressor of your central air conditioning unit serves as the pump that pressurizes the refrigerant or freon.
The coil absorbs the heat from the air, then refrigerant flows back outside to the condenser coil and releases the absorbed heat. At this point, freon is returned to a liquid form as it is cooled and the cycle of refrigerant flow continues.
Why Professional Central Air Conditioning Installation Matters
Having a central AC install affords you many benefits over window units. Unlike window units, a central AC will cool your entire home and still be energy efficient and easy to maintain. At Air Pros, we make sure that your installation is done correctly. Homeowners often experience hot spots in certain areas of their homes or extremely high energy bills even with the system turned on due to improper installation by inexperienced technicians. Fortunately, our technicians are highly trained and experienced and will make sure you have the right unit that will meet all of your energy and cooling expectations.
Maintaining Your Central AC Unit
If you want to avoid high AC repair costs, you have to keep your central unit well maintained. By having an expert team of HVAC technicians from Air Pros perform regular maintenance on your unit, you can be sure your cooling system will run efficiently and effectively all year long. Knowing that your central AC is working as it should equal a lot of peace of mind on hot days and nights.
Get in Touch With Air Pros
When you need first-rate repair solutions or an expertly done AC install in Ocala, FL, consult Air Pros right away. We take pride in our experience and industry savvy in ensuring quality services for all kinds of air conditioning needs, particularly central air conditioning systems. Call us or fill out our online form to schedule your appointment with our team.
Full System Health Check
Test Amps & Voltage
Safety Device Check
Starting Price
Preventive Maintenance
2 Visits Per Year
Highly Reliable
Financing Available
Annual Savings
With Any Repair Made To
Residential Central Air
Conditioner or Furnace Unit
Great Value
Keep Costs Low
Professional HVAC Team
Financing Options
Available
AIR PROS HOTTEST AIR CONDITIONING DEALS FOR HOMEOWNERS
Apply Now for 100% Financing On New AC Systems & Repairs
Schedule a friendly service tech to come around your neighborhood in the next hour or two.