Help Prevent Allergies with an Air Purifier
Help Prevent Allergies with an Air Purifier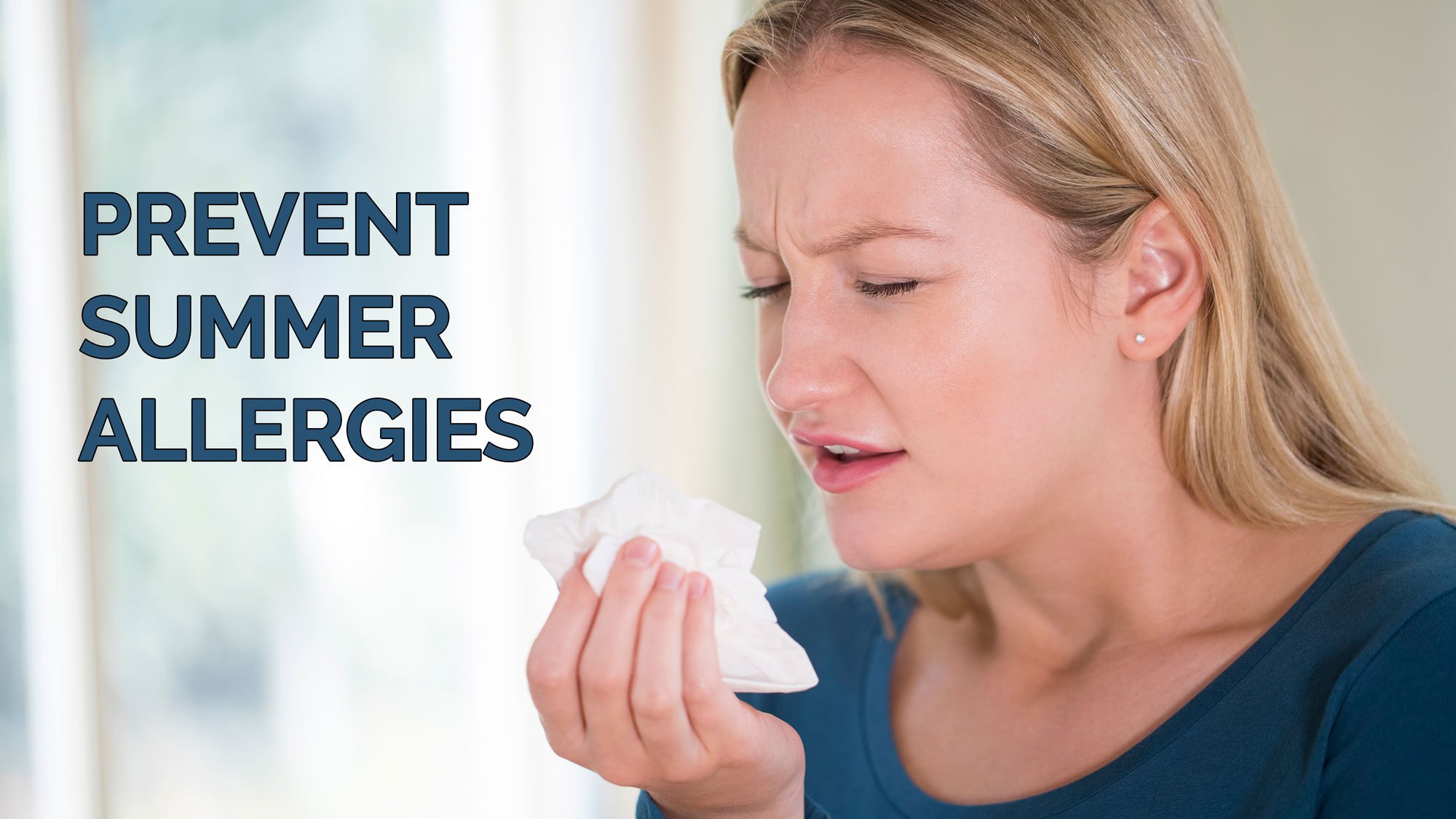 No one wants to deal with allergies, especially during summer. According to the American College of Allergy, Asthma and Immunology (ACAAI), more than 50 million individuals have allergies each year, and allergy symptoms can occur when the individual is indoors or outdoors. The good news is that an air purifier may be able to help. This is because air purifiers remove more particles from indoor air, like dust, dirt, pollen, pet dander, and odors, than an HVAC system by itself.
How Air Purifiers Remove Allergens
Air purifiers remove particular matter by sucking air through the system where a combination of methods remove odors, dust, dander, mold spores, and pollen before the clean air is sent back into the room. The most common types of these devices are HEPA air filters/purifiers, but a variety of methods may be employed, including:
Electrostatic Precipitation- Electrostatic precipitation attracts particles to the air filter via a charged wire.
HEPA Air Filters – HEPA air filters capture particles that are extremely tiny and trap them in the filter. The best HEPA filters can remove 97 to 99 percent of indoor air pollutants.
Ionizers – Ionizing air purifiers are extremely popular. They use either a high-voltage wire or a charged carbon brush to attract and remove indoor air pollutants.
UV-C Lights – UV-C lights deactivate bacteria and viruses so that they cannot cause illness.
Whole House Air Purification – Whole-house air purification systems are retrofitted into existing HVAC units. They can be attached to the unit or inserted into the main air duct in order to remove fine particles, pollen, odors, dust, dander, mold spores, and pathogens. These can include HEPA filters, ionizers, and UV-C lights, depending on the brand, make, and model.
Choosing the Right Air Purifier
Choosing an air purifier depends on your needs. If you only want to purify the air in certain rooms, like your bedrooms, portable HEPA air filters/purifiers may work well. If you want to remove fine particles, allergens, and pathogens from your entire home, a whole-house air purifier that is retrofitted into your existing HVAC system may be a better option when it comes to significantly improve your indoor air quality.
Improving Indoor Air Quality with Air Purifiers from Air Pros
Here at Air Pros, our HVAC technicians can help improve your indoor air quality by testing your air quality, performing AC repair services, and by recommending the right type of air purifier for your home. Should you prefer a whole-house air purifier, we can evaluate your needs, find the correct type of unit, including ones that have UV-C lights, to kill bacteria and viruses. Then, we can install the unit into your home so that you can enjoy clean air all year long.

To learn more about whole-house air purifiers and HEPA air filters/purifiers as well as to schedule an AC repair in Dallas, TX, or in any other areas we service, give us a call or reach out to Air Pros online.
Full System Health Check
Test Amps & Voltage
Safety Device Check
Starting Price
Preventive Maintenance
2 Visits Per Year
Highly Reliable
Financing Available
Annual Savings
With Any Repair Made To
Residential Central Air
Conditioner or Furnace Unit
Great Value
Keep Costs Low
Professional HVAC Team
Financing Options
Available
Schedule a friendly service tech to come around your neighborhood in the next hour or two.