Get Your AC Repaired Before Summer
Get Your AC Repaired Before Summer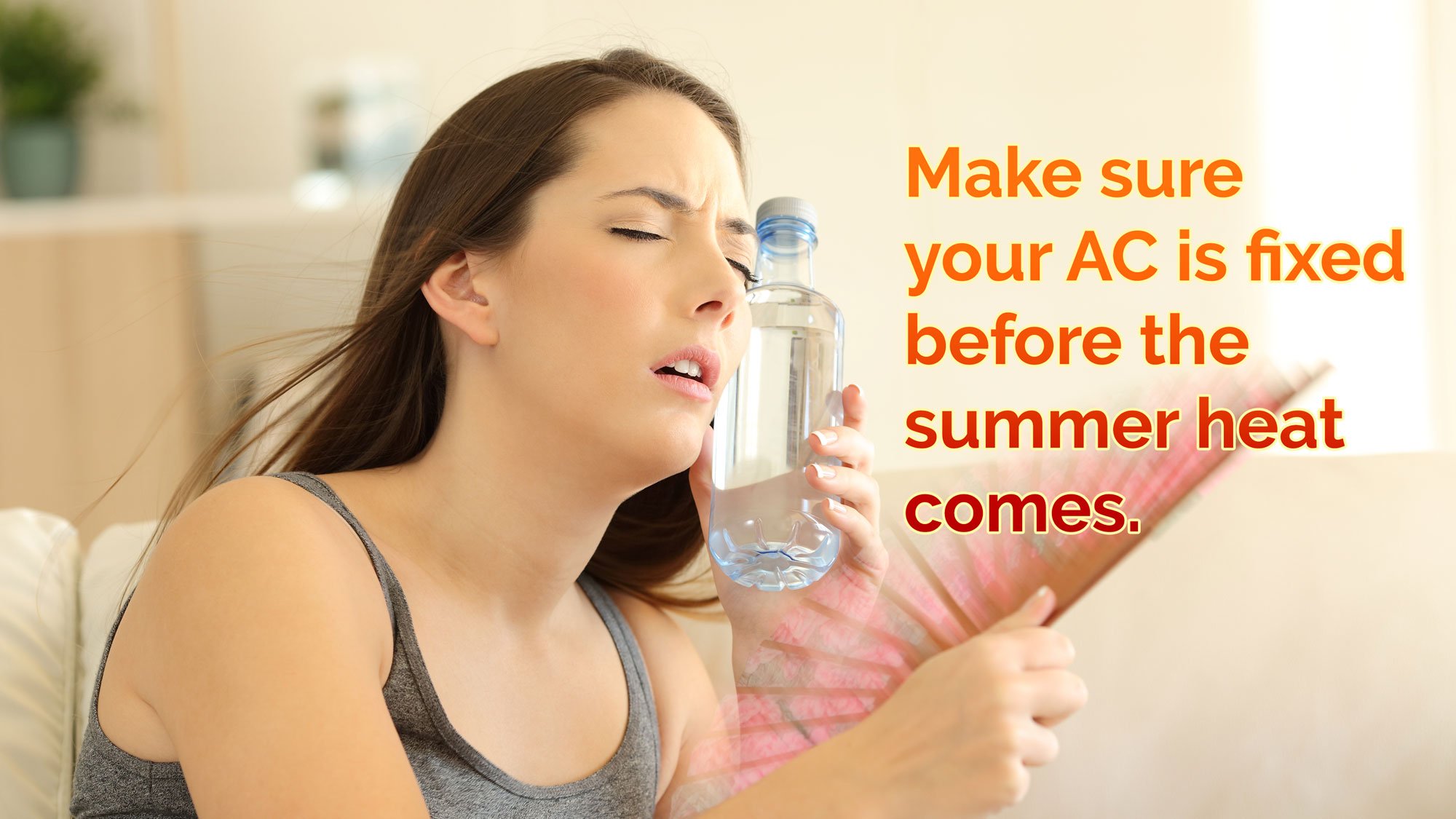 Summer is right around the corner, which is why the team at Air Pros is working hard as ever to make sure that your cooling equipment is functioning properly. We also advise our clients to have their air conditioning unit undergo the necessary repairs before the hottest days of the year arrive especially in the hot cities of sunny Florida.
The Importance of AC Repair Before Summer
The biggest reason to call for an AC repair in Fort Myers, FL before the onset of summer is that you may be spending a lot of time indoors. After all, many states have implemented four and five-stage reopening plans, and the stages don't expire until well into July, which is when summer temperatures are nearing their peak. To prevent the possibility of an air conditioner breakdown on a hot summer day, we recommend scheduling maintenance before the beginning of the cooling season.
Here are a few reasons why our experts here at Air Pros recommend AC repair immediately:
Find Small Problems with Your AC Unit Before Summer Starts
Your air conditioning unit has probably seen little operation since late fall. During that time, a few problems may have developed within the unit, especially if you had an unnoticed problem late last summer, like a slow coolant leak. Rather than turning on your unit and discovering that it's blowing warm air, we recommend getting an AC repair in Tampa, FL before the summer season to catch problems, like coolant leaks and worn parts, before they result in the catastrophic failure of your air conditioner.
Prevent the Need for Expensive Emergency Maintenance on the Hottest Days of the Year
As the summer temperatures rise, your air conditioner will have to work harder to cool your home. When an older, unmaintained air conditioner is forced to operate for longer periods of time, components can wear out rapidly and break. Of course, this always seems to happen on the hottest day of the year on a weekend or late evening when labor charges are the highest. Rather than wait until your air conditioner breaks, our HVAC technicians recommend scheduling maintenance to find worn parts and problems before they become expensive emergencies.
Keep Your Cooling Bills Low
An unmaintained air conditioner is an energy-inefficient system. Air conditioners are designed to work seamlessly, with each part performing its duty. When one of those parts becomes too worn, the entire unit suffers. Should your coolant levels get too low, your air conditioner will work longer and harder to cool your home. This results in extremely high energy bills. Getting a timely AC repair in Davie, FL from Air Pros can help keep your cooling bills low by ensuring that your air conditioner is operating with the manufacturer's recommended parameters.
Maximize the Useful Life of Your Air Conditioner
Air conditioners are designed to last between 15 and 20 years with proper maintenance. Without it, you could start to experience large repair bills and high energy bills in as little as two to three years, and the life expectancy for your air conditioner could be reduced to as little as five to 10 years. To ensure that you do not have to replace your unit long before the end of its expected useful life, it's important to have yearly maintenance performed before the start of the summer season.
To schedule an AC repair or maintenance before the start of summer, give us a call or fill out the form on this website. At Air Pros, we practice proper social distancing and wear masks and gloves on-site to help protect you and our staff.
Full System Health Check
Test Amps & Voltage
Safety Device Check
Starting Price
Preventive Maintenance
2 Visits Per Year
Highly Reliable
Financing Available
Annual Savings
With Any Repair Made To
Residential Central Air
Conditioner or Furnace Unit
Great Value
Keep Costs Low
Professional HVAC Team
Financing Options
Available
AIR PROS HOTTEST AIR CONDITIONING DEALS FOR HOMEOWNERS
Apply Now for 100% Financing On New AC Systems & Repairs
Schedule a friendly service tech to come around your neighborhood in the next hour or two.