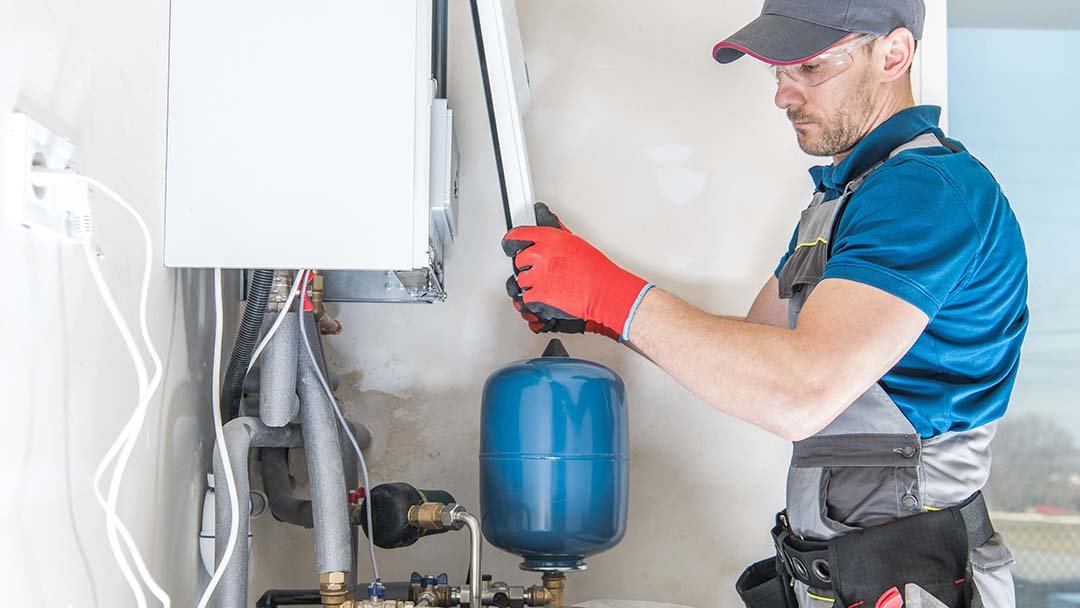 Few things are as worse as waking up to a cold house during a fall or winter day in the state of Washington. When your furnace breaks down, it not only makes for an uncomfortable home, as it can be unhealthy as well. Research has shown that being cold can make it harder for your body to fight infections, as cold air lowers the cells' ability to fight off viruses in your nasal passage.
At Air Pros, we want your furnace to keep you warm and healthy during the colder months. While some people may want to troubleshoot and repair their furnace themselves, we recommend leaving all furnace repair in Spokane, WA, to our professional technicians. Here are some common problems that we encounter and repair when furnaces are no longer working as they should.
Thermostat Problem
If you go to bed and wake up in the middle of the night to a freezing room, your first thought is that the furnace is out. When a furnace fails to turn on, it is often because it was not set to the "heat" setting on the thermostat. Once you determine that your thermostat was set to the correct setting yet failed to work, an Air Pros technician can help you with all of your furnace repair needs and make sure your thermostat is in good condition.
Ignition or Pilot Light Problems
A pilot light that goes out is an easy fix that almost anyone can handle, but if the pilot light is constantly going out or your furnace fails to ignite, you may have a more severe problem and need the help of an expert from our team. Our experts can diagnose and repair the problem and have your furnace working the way it should in no time.
Clogged or Dirty Filters
Skipping regular maintenance year after year can lead to the end of your furnace. If your furnace reaches the end of its lifespan in the middle of the winter, then you will need Air Pros to provide you with a quick and professional furnace installation in Spokane, WA. Dirty or clogged filters make your furnace work harder, leading to breakdowns and shortening the unit's lifespan. Regular maintenance can keep your furnace working its best for many years to come.
Wrong-Sized Unit
Whenever your home feels cold, you might think that there is a problem with your furnace. The furnace can be working correctly, but may not be the appropriate size for your home. If you're experiencing cold spots in your home, it could be that the furnace is too small to warm the space sufficiently. Should this be the case, you may want to consider a new furnace installation courtesy of Air Pros with a unit that will provide sufficient heat and energy efficiency to meet your needs. A new and more energy-efficient unit can save you money on your heating bills in the long run.
Contact Us for All Your Furnace Needs
Whenever you need professional furnace repair or installation, get in touch with the heating and cooling experts at Air Pros. We will be sure to handle all of your HVAC needs. Schedule an appointment with our team today.
Full System Health Check
Test Amps & Voltage
Safety Device Check
Starting Price
Preventive Maintenance
2 Visits Per Year
Highly Reliable
Financing Available
Annual Savings
With Any Repair Made To
Residential Central Air
Conditioner or Furnace Unit
Great Value
Keep Costs Low
Professional HVAC Team
Financing Options
Available
Schedule a friendly service tech to come around your neighborhood in the next hour or two.