Burnt Toast: The New Menace to Indoor Air Quality
Burnt Toast: The New Menace to Indoor Air Quality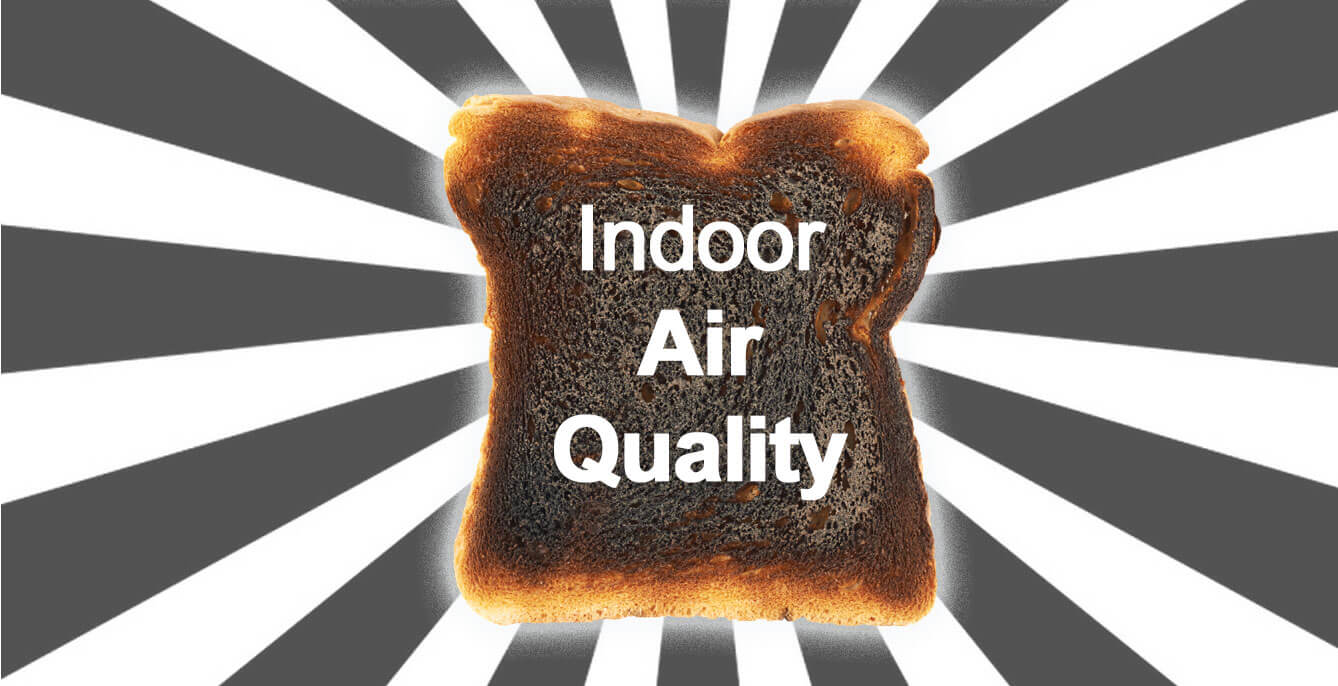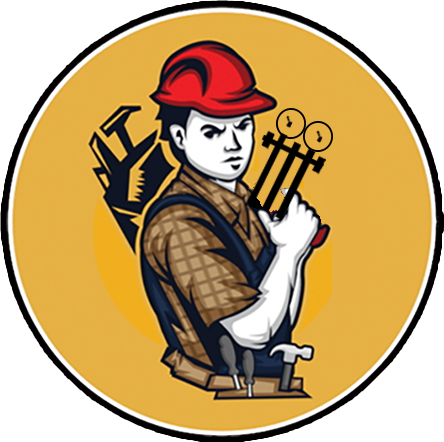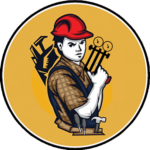 A surprising finding by American scientists reveals that toxic particles flood your home's air the moment you fire up your toaster up in the morning. While cars have in the last decade become more efficient at reducing emissions, the same cannot be said for home appliances such as your toaster. – AIR PROS
Nasty particulates, including ethanol – a byproduct of yeast – are sprayed into the air as your tasty bread heats up. These hidden agents enter your lungs and lead to a host of long-term health issues, including lung infections.
The longer you heat your toast, the greater the risks to your family.
The World Health Organization estimates that around 350 micrograms of particulates shoot out the toaster into your indoor air environment. This is hundreds of times over the recommended limit of 25 micrograms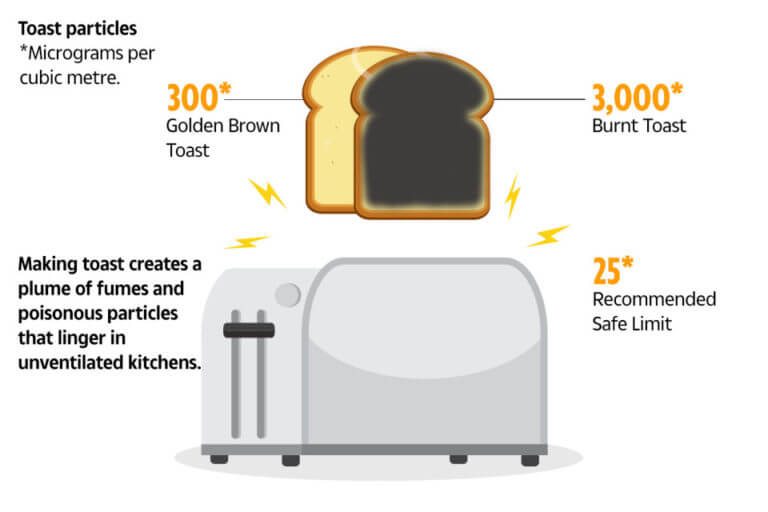 The Stakes Are High
Over the last few years scientists have been paying more and more attention to indoor air quality for one simple reason: Most people spend more than 90% of their adult lives indoors.
While most media coverage has been traditionally centered around vehicle emissions, including carbon dioxide , new research is confirming the importance of robust air conditioning ventilation systems to keep American families healthy.
The stakes are high: Air pollution, in general, increases the risk of asthma, lung cancer, heart disease, and strokes. Left unchecked, it can also trigger kidney disease.
Washington University Researchers recently found that 45,000 new cases of kidney disease (and nearly ,2500 new cases of kidney failure) could be directly linked to toxic air.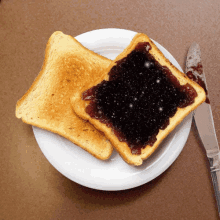 Dangers in Your Home
Naturally, most homeowners would never think that their delicious toast could be a source of harm, but the facts prove otherwise. This extends to other areas of the home including cleaning agents such as household sprays and air-purifiers which give off scents when plugged into a socket.
Experts suggest that homeowners should not let the toast go beyond a 'golden brown' texture. Exceeding this recommendation could blow as much as 4,000 micrograms into the surrounding air which is labelled "toxic".
This subject is also made more complex because of the advances in building technology which means most homes are more securely sealed than in the past. [Important: older Floridian homes must ensure asbestos surfaces in roofs are correctly sealed or enclosed. Failure to do so can have ancillary health risks. Inquire about blown-in insulation services to correct any shortfalls in this area. See below.]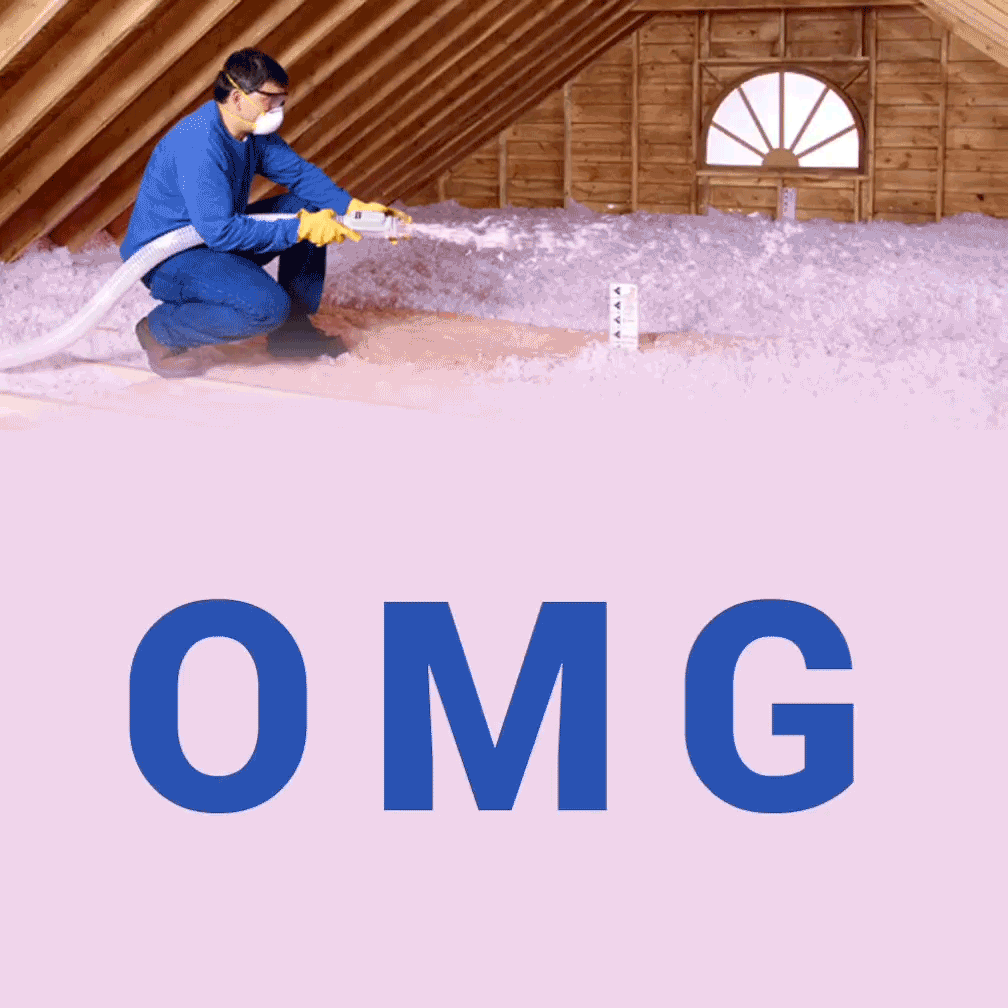 There is no longer a natural exchange of air between the inside of the home and the outside, unless homeowners periodically open windows and doors while heating stoves, cooking or using their toaster.
Generally, most Floridian homes now rely on the latest advances in HVAC technology to modulate this exchange and optimize indoor air quality. New AC units from established brands such as Rheem, Trane and Ameristar, are robustly geared to optimize air flow between the indoor air handlers and the outside compressors.
Additional add-ons including ultraviolet (UV) lights appended to your evaporator coils can help reduce indoor air pollution. If your unit is eight years old or above, this is usually a good time to consider upgrading your air conditioning unit to take advantage of new breakthroughs in cooling and heating systems which balance ventilation requirements in your home. We again also remind homeowners to replace their air filters every two months. This not only captures harmful particulates but also keeps your AC system in peak condition reducing the need for repair or maintenance.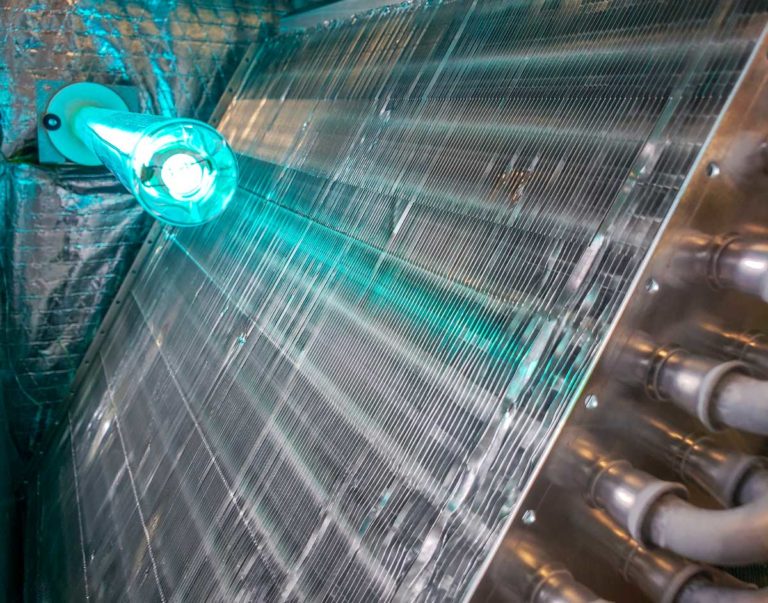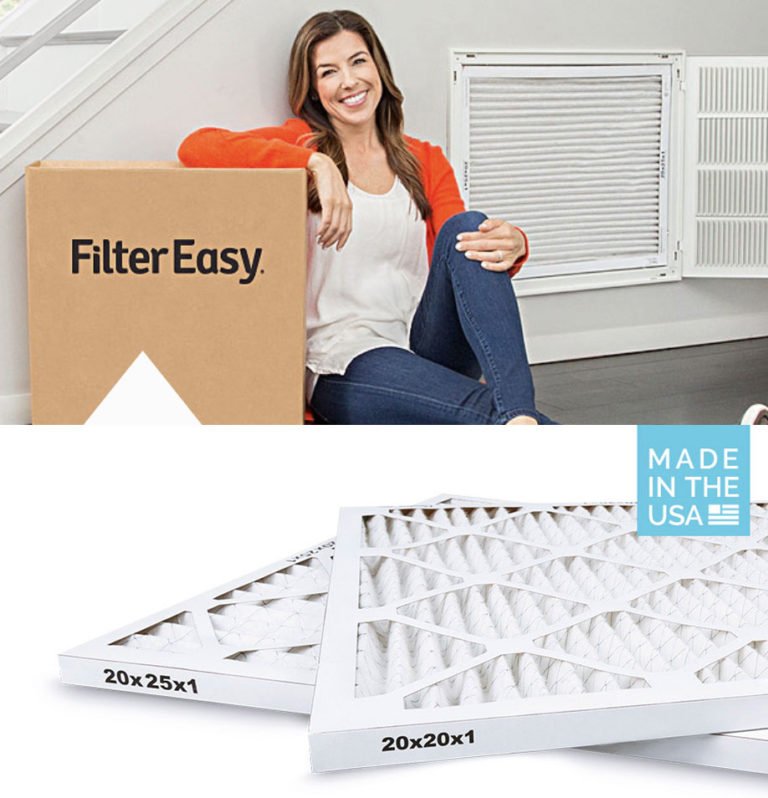 Also remember that there are broader implications to families that don't strive to improve their home's indoor quality: Volatile organic compounds (VOCs) from products such as shampoo, perfume, cleaning solutions – and yes, burnt toast – will find their way outside and contribute to ozone depletion.
While the subject of indoor air quality can be a scary one for moms and dads that lead busy lives and now have one more thing to worry about, Air Pros can provide safe, effective ways to keep your home healthy. Reach out to us if you would like a free service call to inspect your current HVAC system or provide advice regarding UV lights, air filters and blown-in insulation services.
Full System Health Check
Test Amps & Voltage
Safety Device Check
Starting Price
Preventive Maintenance
2 Visits Per Year
Highly Reliable
Financing Available
Annual Savings
With Any Repair Made To
Residential Central Air
Conditioner or Furnace Unit
Great Value
Keep Costs Low
Professional HVAC Team
Financing Options
Available
AIR PROS HOTTEST AIR CONDITIONING DEALS FOR HOMEOWNERS
Apply Now for 100% Financing On New AC Systems & Repairs
Schedule a friendly service tech to come around your neighborhood in the next hour or two.