Behold, The Awesome XR14 Trane Central AC System!
Behold, The Awesome XR14 Trane Central AC System!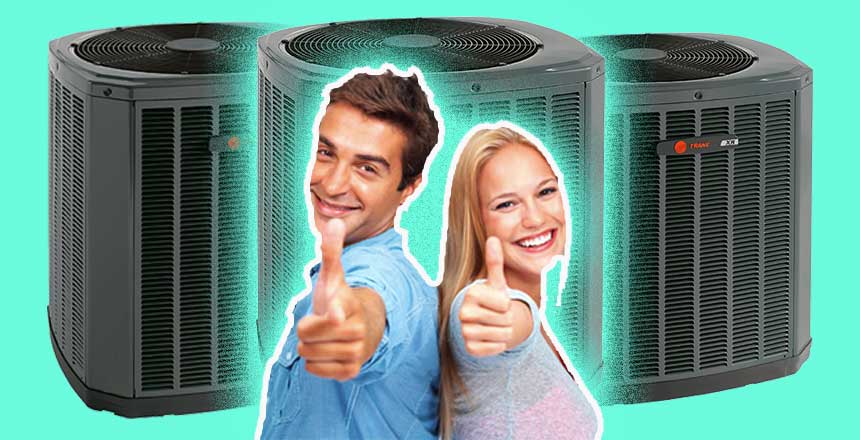 Looking for an elite air conditioning unit that incorporates the latest HVAC technology with a high SEER rating AND also allows you to slash energy bills by 50% or more?
Look no further than the Trane XR14 offering the perfect balance of efficiency and reliability while also incorporating an advanced air filtration system that removes dust, pollen and irritants to ensure an optimal healthy home for you and your family.
Unit sizes range from 1.5 tons all the way up to 5 tones with a maximum height and width of 37 inches by 37 inches. The central AC unit features an upgraded fan motor and full-side louvered panels protect your investment. It's also impervious to Florida's baking heat or short, cold snappy spells featuring corrosion-resistant Weatherguard™ fasteners which keep your condensing unit in good nick. The coils are neatly protected in a Quick-Sess cabinet, allowing easy access for our HVAC contractors.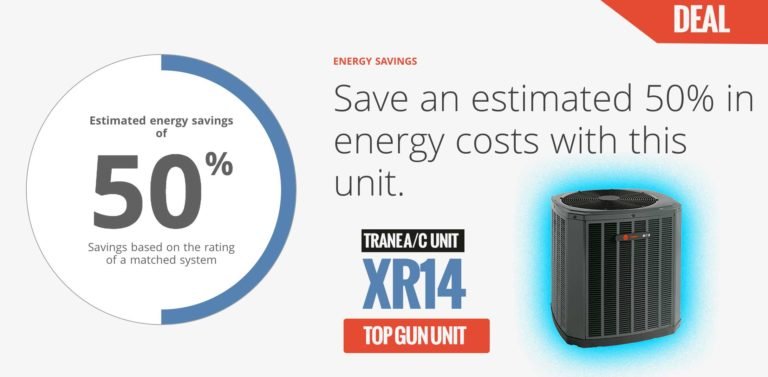 As always, you can pursue a robust warranty plan with the manufacturer to protect your investment for many years to come. Air Pros would be glad to advise you on this unit and give you a flight path for installation.
Pair the new install with one of our winter deals for duct cleaning services, to rid your vents and shafts of dust and dirt which contributes to unhealthy homes, especially during flu season.
Our HVAC installation services help match you with the RIGHT engineered indoor & outdoor unit in terms of size and capacity. We also offer installation discounts depending on area and time of year so please give us a call to discuss.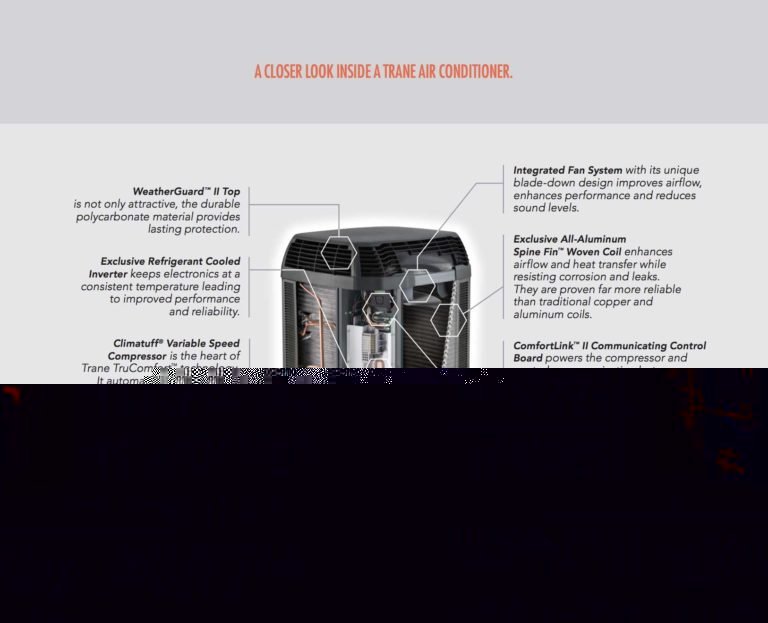 The XR14 is great choice for most Floridian families, offering the right balance of price and functionality. It's very hard to go wrong with Trane systems, since they have a rigorous engineering testing process and are part of the acclaimed Ingersoll Rand Engineering Group.
In general, you can expect the following benefits when choosing a Trane system:
• Advanced temperature control
• Lower humidity
• Reduced sound
• Enhanced filtration
• Lowest cost per minute
You can review Air Pros residential AC installation Services on our site and also fill out a quick survey to determine whether you REALLY need to replace your unit.
Full System Health Check
Test Amps & Voltage
Safety Device Check
Starting Price
Preventive Maintenance
2 Visits Per Year
Highly Reliable
Financing Available
Annual Savings
With Any Repair Made To
Residential Central Air
Conditioner or Furnace Unit
Great Value
Keep Costs Low
Professional HVAC Team
Financing Options
Available
AIR PROS HOTTEST AIR CONDITIONING DEALS FOR HOMEOWNERS
Apply Now for 100% Financing On New AC Systems & Repairs
Schedule a friendly service tech to come around your neighborhood in the next hour or two.