AC Meltdown: Woman Shoots Ex In Testicles Over Air Conditioning Unit
AC Meltdown: Woman Shoots Ex In Testicles Over Air Conditioning Unit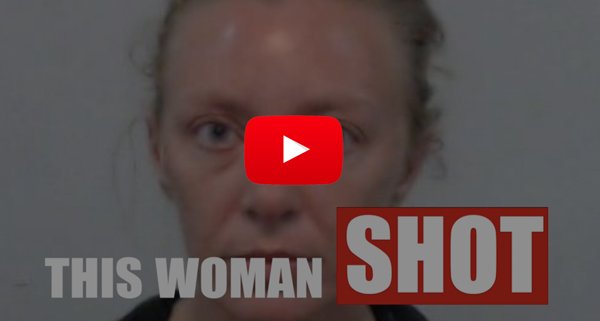 You can't make this stuff up, Floridians! One woman recently shot her estranged ex-husband in the testicles after he rushed over to her home to stop her selling the AC unit on Facebook.
Kimberly Dunn sat upon the Air Conditioning unit and refused to budge, as her ex (and his brother) unplugged the unit and attempted to drag it out the home (nicely cooled by the way!).
When this did not halt their determined action, she pulled out a stun gun and zapped them. Still, this did not stop them so her next move was to pull out a hand gun, aim a little bit lower, and shoot her ex in the crown jewels,
As he fell to the floor, the horrified brother rushed in and began choking her until she passed out! He then raced his brother to hospital who luckily lives to tell the tale.
"I didn't mean shoot him; just scare him," pleaded Ms. Dunn, but authorities are having none of that, especially after she failed to show up to court on the aggravated battery charge.
And the lesson in all this craziness? Clean, cold air is almost as valuable as oxygen in a state where temperatures can reach 96 Degrees Fahrenheit in summer.
We are not sure what led to the couple's initial divorce but based on the above there is a strong indication it had something to do with keeping the home cool on a regular basis.
It also proves our point that Air Pros is not only in the air conditioning business, we are also in the relationship business! If your home AC unit is blowing warm air it could put a severe strain on your marriage, business partnership or relationship with your boyfriend or girlfriend.
Don't take any chances, Call The Pros That Know – Call The Air Pros. And, live a happy life.
p.s. Also read our HVAC Survival Guide: it gives you some great tips on key questions to ask an AC Repair or AC Install company before you hire them.
Full System Health Check
Test Amps & Voltage
Safety Device Check
Starting Price
Preventive Maintenance
2 Visits Per Year
Highly Reliable
Financing Available
Annual Savings
With Any Repair Made To
Residential Central Air
Conditioner or Furnace Unit
Great Value
Keep Costs Low
Professional HVAC Team
Financing Options
Available
AIR PROS HOTTEST AIR CONDITIONING DEALS FOR HOMEOWNERS
Apply Now for 100% Financing On New AC Systems & Repairs
Schedule a friendly service tech to come around your neighborhood in the next hour or two.