Your AC Maintenance Checklist
Your AC Maintenance Checklist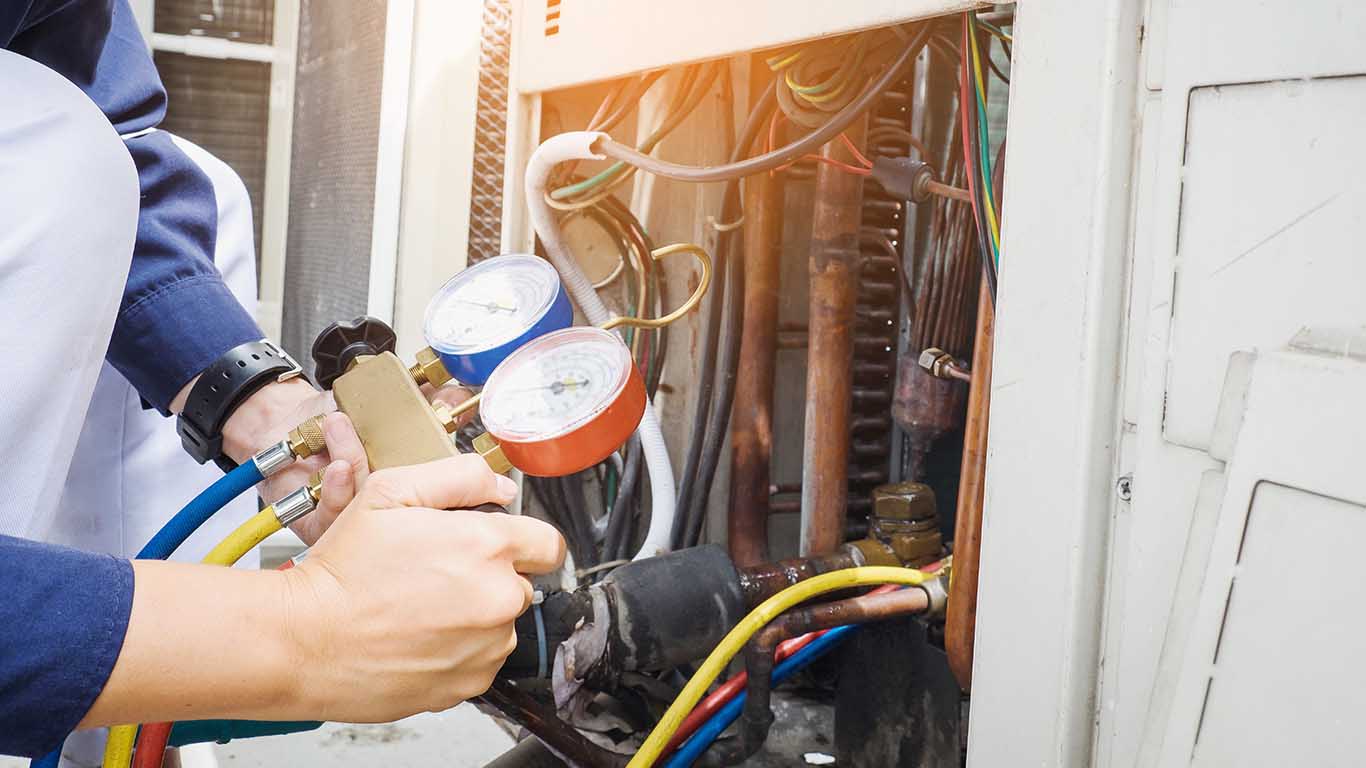 A perfectly running air conditioning system is a must in Davie, Florida. When you live in an area where the high temperature is often over 75 degrees, even when most of the country is draped in snow, it is vital to have a cooling unit that will keep you comfortable. What's the best way to ensure it will run like a fine-tuned machine all year long? The answer is regular and quality AC maintenance, courtesy of Air Pros.
The Importance of Regular AC Maintenance
Regular air conditioner maintenance is as important as, say, having regular tune-ups and oil changes are to your car. In making sure it runs its best, you have to keep it well-maintained. This all starts with a detailed checklist.
At Air Pros, we take great pride in everything we do, which includes providing you with the best maintenance and AC repair in Davie, FL. Our technicians are knowledgeable and thorough when performing a maintenance checklist. Here is a look at a sample AC maintenance checklist and what each one involves.
Thorough Visual Inspection of Entire Unit – Whether you have had a complete AC replacement or currently have an older cooling unit, a thorough visual inspection of your entire system is necessary for proper maintenance. Our team will need to check everything, from the return vents up to the capacitors.
Thermostat Setting – We will make sure that your thermostat is working, set correctly, and provides accurate information. The main job of thermostats is to assess the temperature of your home and then make sure it functions according to your requirements.
Filter Change – Inspecting, cleaning, and replacing filters as needed is a crucial part of regular maintenance. The condition of your air conditioning unit's filter will affect your indoor air quality.
Cleaning – Cleaning your air conditioning unit includes the heat pump, condensate drain, blowers, filter, and all other areas where dust and debris may have accumulated.
Checking Electrical Components – Wiring, electrical components, and connections should be inspected for signs of wear, weak connections, and corrosion. We advise our clients that all worn or damaged electrical components need to be replaced promptly.
Lubricating Moving Parts – The maintenance checklist will include a visual inspection and lubrication of all moving parts. Regular lubrication of moving parts can help protect your system from severe damage.
Assessing Refrigerant Levels – Proper coolant levels are critical to keeping your room at your preferred temperature without the compressor working harder than it should. Low coolant levels can cause significant damage.
Benefits of Regular Maintenance
Your cooling unit is a complicated and highly technical piece of equipment. Like other modern appliances, it takes a skillful and knowledgeable professional to identify specific problems. Two advantages to having regular AC maintenance performed by the professionals at Air Pros are:
Save Money – Regular maintenance and inspections can save you on future AC repair jobs by identifying and fixing minor problems before they become more serious and costly. A properly working unit will also be more energy-efficient, which will save money on utility bills.
Better Air Quality – When you let us maintain your system with clean filters, condensate drain, heat pump, and properly working exhaust outlets, hoses, and connectors, the air quality in your home will be clean, fresh, and safe.
Contact Our Team
The best time to schedule AC maintenance is between seasons. If you're having problems with your unit and need repairs or even a complete AC replacement in Davie, FL, consult the air conditioning experts at Air Pros and let us handle all of your HVAC needs. We look forward to helping you with your cooling concerns right away. Contact us today!
Full System Health Check
Test Amps & Voltage
Safety Device Check
Starting Price
Preventive Maintenance
2 Visits Per Year
Highly Reliable
Financing Available
Annual Savings
With Any Repair Made To
Residential Central Air
Conditioner or Furnace Unit
Great Value
Keep Costs Low
Professional HVAC Team
Financing Options
Available
AIR PROS HOTTEST AIR CONDITIONING DEALS FOR HOMEOWNERS
Apply Now for 100% Financing On New AC Systems & Repairs
Schedule a friendly service tech to come around your neighborhood in the next hour or two.