Air Pros USA Named Official AC Partner for the Miami Dolphins
Air Pros USA Named Official AC Partner for the Miami Dolphins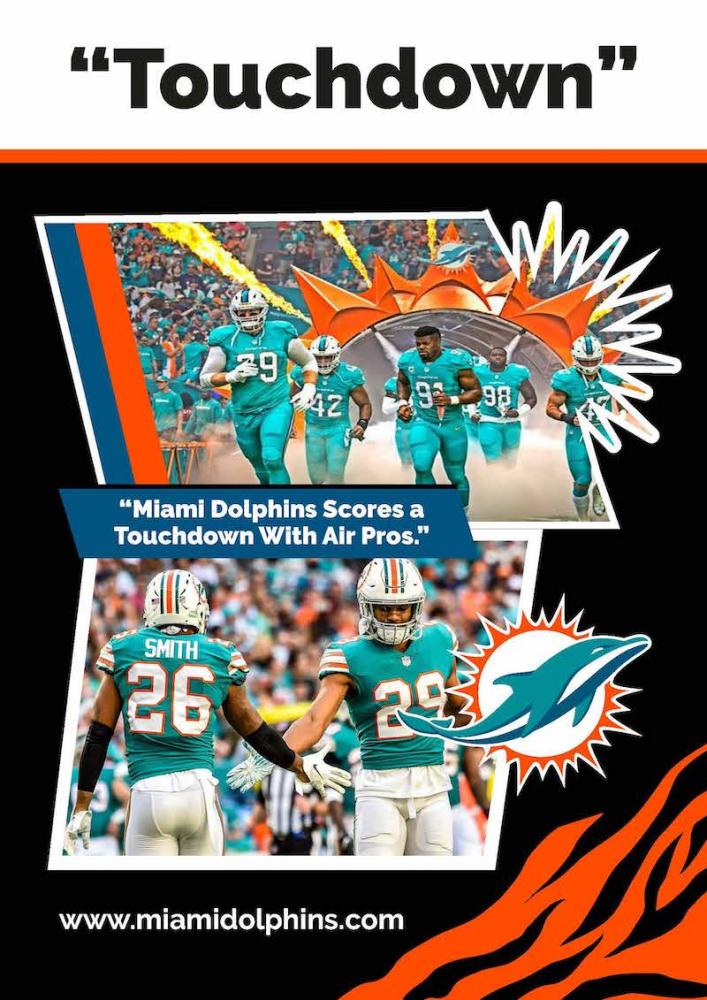 HERE WE GROW AGAIN
Davie, Florida (May 12, 2020) – Davie-based Air Pros USA, a leading residential and commercial air conditioning services company, announced it has become the official Air Conditioning partner for the Miami Dolphins.
"As a child, I dreamed of signing a contract with the Miami Dolphins, and now, as the President of Air Pros USA, in a way, I can check that off my to-do list!" said Anthony Perera, President of Air Pros USA. "We're excited for the excitement that the Dolphins will bring to sports fans and families across Florida on the field this season, and are thrilled to partner with the Dolphins off the field as we team up through FOOTBALL UNITES to help the community."
As part of the partnership, Air Pros will be donating three air conditioning units to three FOOTBALL UNITES™ community partners.
"We're excited that Air Pros USA has joined the Miami Dolphins as our official air conditioning partner and look forward to working alongside them to give back and donate air conditioning units to some of our FOOTBALL UNITES™ community partners," Dolphins Vice President of Corporate Partnerships Steve Mullins. Under the agreement, the new partnership entitles Air Pros USA to stadium signage and activations and hospitality seats.
Full System Health Check
Test Amps & Voltage
Safety Device Check
Starting Price
Preventive Maintenance
2 Visits Per Year
Highly Reliable
Financing Available
Annual Savings
With Any Repair Made To
Residential Central Air
Conditioner or Furnace Unit
Great Value
Keep Costs Low
Professional HVAC Team
Financing Options
Available
Schedule a friendly service tech to come around your neighborhood in the next hour or two.