Air Pros Strengthens Leadership Team, Appoints Vice President for Franchise Operations
Air Pros Strengthens Leadership Team, Appoints Vice President for Franchise Operations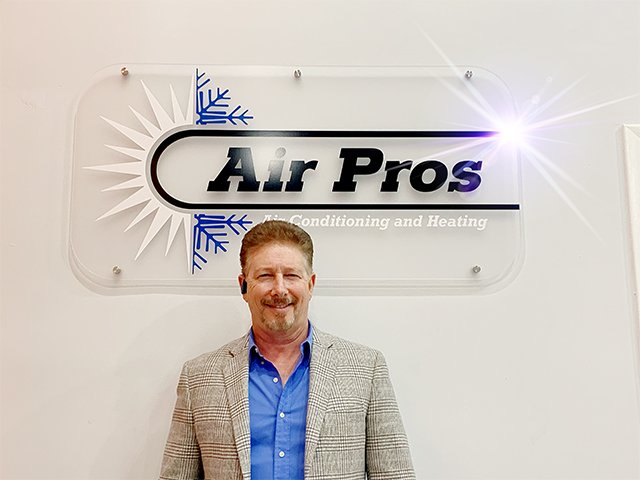 Fort Lauderdale, FL (March 22, 2020) – Strengthening its top leadership, Florida-based Air Pros Residential and Commercial Air Conditioning Services (Air Pros) today announced the appointment of Scott Harris as its vice president for Franchise Operations. In this role, Harris will lead franchise expansion into new markets and help implement brand-wide processes in existing franchise locations.
"Franchising is critical to our long-term business growth goals and we're excited to have Scott lead our efforts as we strive to one day have an Air Pros operation within one hour of every major City in the U.S.," said Anthony Perera, Founder of Air Pros. "Scott will play a key role in helping us introduce our 'white glove' service to Air Pros customers in markets, nationwide."
Harris joins Air Pros with over 20 years of experience expanding brands with strong presentation skills, extensive contract negotiation experience, and a passion for motivating and creating win-win relationships that lead to multifold business successes.
"The fast growth that Air Pros has already experienced is a direct result of its talented team and their ability to combine a customer-first approach with strong marketing and branding," said Scott Harris.  "Air Pros has the systems necessary to quickly help franchisors get established and grow rapidly, and I'm very excited to work with different owners in markets across the U.S. to grow their local operations, as well as the Air Pros brand overall."
Prior to joining Air Pros, Harris was Senior Vice President for EPPstone Capital where he led business development consulting and capitalization with funding for multiple multi-million-dollar projects. Harris was also a Regional Sales Manager in South Florida for Rewards Network, managing remote-based sales teams and creating new market opportunities. Previously, Harris held senior executive roles at Brooklyn Water Enterprises Ltd., Win Win Technologies Inc., System Technologies Inc., and more.
Harris is a graduate from Florida State University with a bachelor's degree in Management Information Systems and a master's degree in Business, Psychology, and Computer Science.
About Air Pros:
Air Pros was founded in South Florida in 2017 on the premise of integrity, reliability, and putting our customers first.  The company has quickly expanded to many metro areas within Florida, Texas, Colorado, and Washington, with more franchise partners expected to be introduced soon. Air Pros currently employs over 250 experienced professionals with10 Service locations. For more information or details on franchise opportunities visit www.airprosusa.com
For media inquiries, please contact:
Sharda Veeramally, 10 to 1 Public Relations
480-514-1070
Josh Weiss, 10 to 1 Public Relations
480-789-0743
Full System Health Check
Test Amps & Voltage
Safety Device Check
Starting Price
Preventive Maintenance
2 Visits Per Year
Highly Reliable
Financing Available
Annual Savings
With Any Repair Made To
Residential Central Air
Conditioner or Furnace Unit
Great Value
Keep Costs Low
Professional HVAC Team
Financing Options
Available
Schedule a friendly service tech to come around your neighborhood in the next hour or two.