Protect Your Dallas Home And Ac System From Hurricanes This Season
Protect Your Dallas Home And Ac System From Hurricanes This Season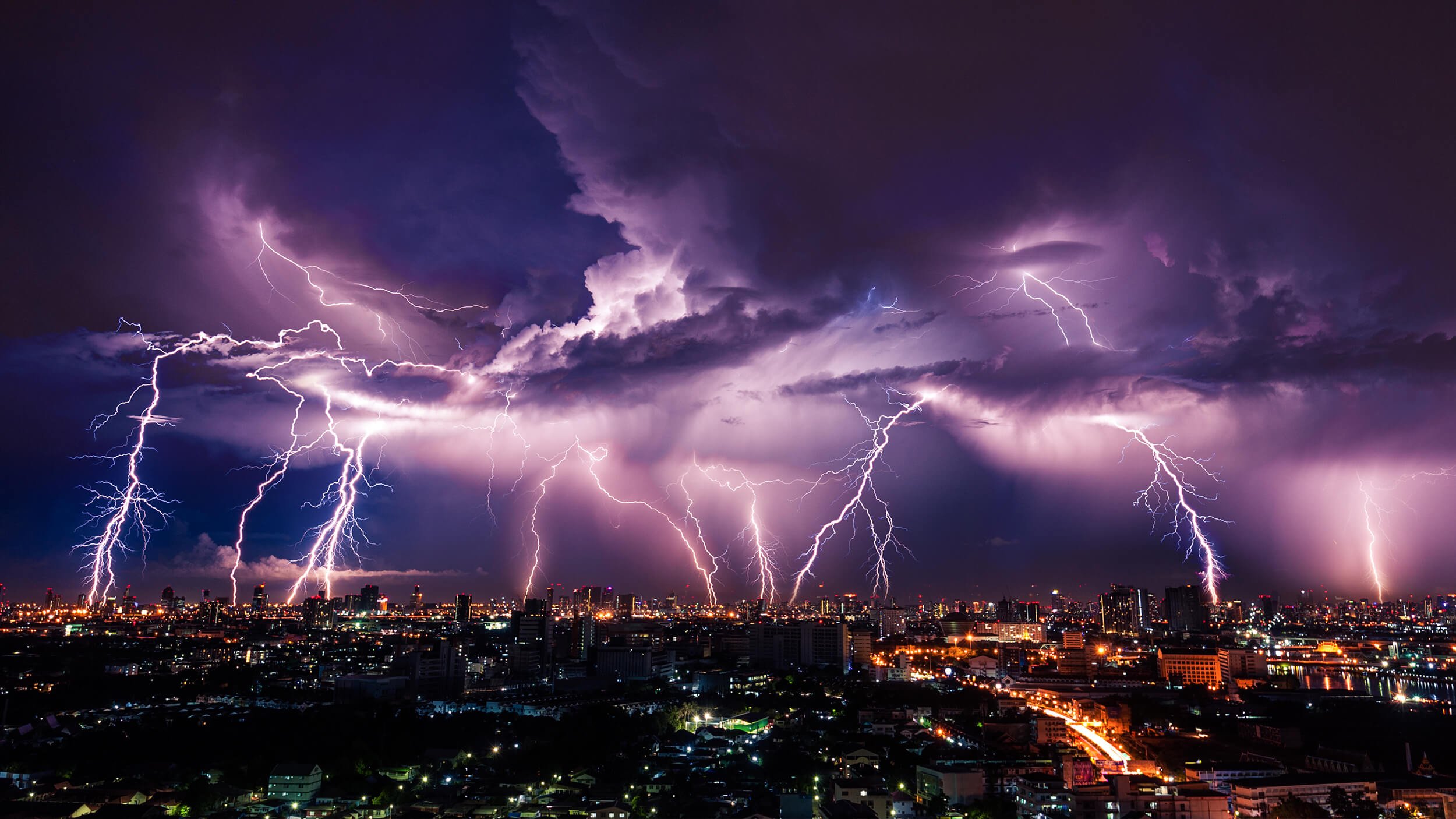 An "extremely active" hurricane season is predicted for this year, which continues until into November. These powerful storms are characterized by high winds and heavy rain. Just like everyone else in the local area, we take hurricane risks seriously at Air Pros. This is why we keep our customers' common storm-related concerns in mind, one of which is avoiding the need for urgent AC repair due to storm-related damage.
Here are some ways you can protect your home and air conditioning system from hurricanes this season:
Ensure Protection Against Power Surges
A power surge occurs when electricity flow is disrupted and started again, as may happen if high winds temporarily knock your power out. Surges can range from 5-10 volts to thousands of volts. And you can easily need a newAC install in Dallas, TX, ASAP if a severe storm causes a power surge that damages internal parts of your unit. Power surges are a "silent killer" of HVAC systems and components, even high-efficiency cooler systems, in that they can occur without warning. The powerful surge also has the potential to damage electronic components that control the fan and other critical parts. With our Summer Storm Package here at Air Pros, this problem can be mitigated with added surge protection.
Turn Off Breakers That Connect to Your AC System
You'll usually have some type of warning that a storm is coming, including one that could be as strong as a hurricane. When you get an alert of this nature, err on the side of caution and turn off the breaker that connects to your air conditioning unit. This is another way to prevent damage from power surges. In addition, don't run your system during a severe storm or when there are hurricane warnings in effect. Storms can quickly and suddenly change direction before you have a chance to turn off the power to your system.
Secure and Protect Your Outdoor Unit
Lastly, make sure the outdoor unit for your air conditioning system is secured when you know a storm is coming. If you have a cover for your outside unit, place it securely to prevent debris from the storm from getting into your unit's exterior parts. One other preventative step you can take before you have issues with a storm is to double-check how your outside unit is secured to the ground. A security ball and chain is one way to do this. Exterior units can be further shielded with fencing. When having an AC install conducted, be sure to ask our team about the steps we take to secure your system.
Get in Touch With Us Today
Any severe storm, even if it's not a full-fledged hurricane, can cause damage that results in the need for a new AC install or emergency repairs. This is why Air Pros offers a range of quality air conditioning services for added peace of mind. Give us a call or reach out to us online today to explore our options with AC repair in Dallas, TX, and related services. We look forward to addressing your air conditioning needs in a timely and efficient manner without having to go over your budget.
Full System Health Check
Test Amps & Voltage
Safety Device Check
Starting Price
Preventive Maintenance
2 Visits Per Year
Highly Reliable
Financing Available
Annual Savings
With Any Repair Made To
Residential Central Air
Conditioner or Furnace Unit
Great Value
Keep Costs Low
Professional HVAC Team
Financing Options
Available
AIR PROS HOTTEST AIR CONDITIONING DEALS FOR HOMEOWNERS
Apply Now for 100% Financing On New AC Systems & Repairs
Schedule a friendly service tech to come around your neighborhood in the next hour or two.