Colorado Springs Veteran Adam Brown Wins Free Furnace From One Source Home Service, an Air Pros USA Company, for Veterans Day
Colorado Springs Veteran Adam Brown Wins Free Furnace From One Source Home Service, an Air Pros USA Company, for Veterans Day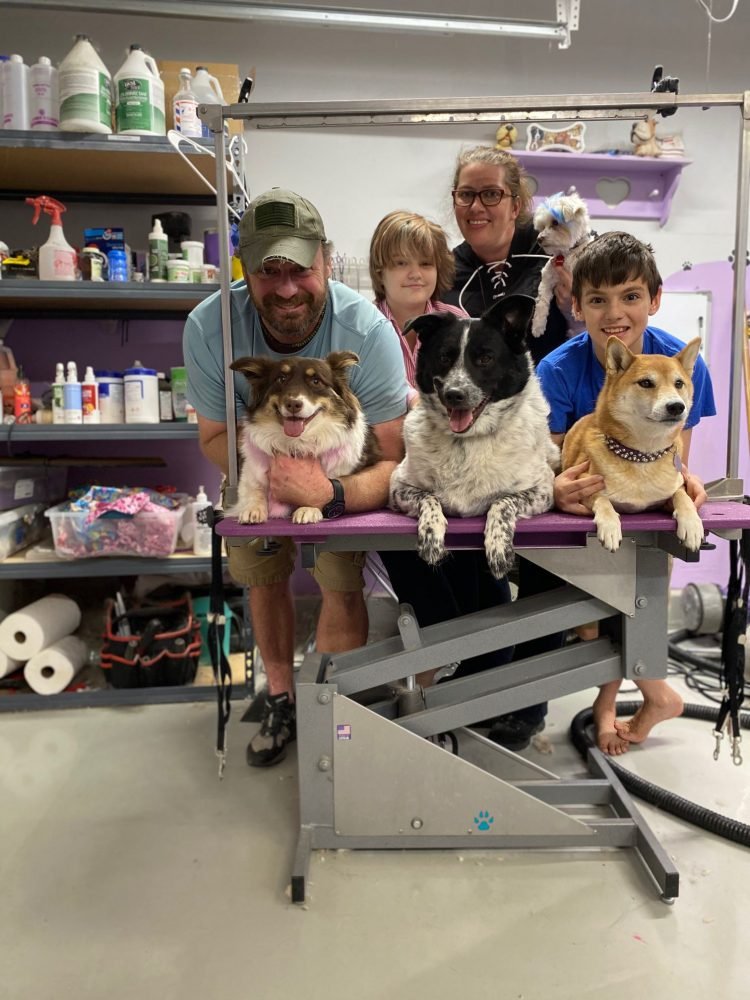 Colorado Springs, CO (November 11, 2020) – One Source Home Service, an Air Pros USA-owned HVAC , plumbing, electrical and home energy needs company, announced Adam Brown, a veteran of the United States Army, the winner of its 'Veterans Day Furnace Giveaway'. Yesterday, local One Source representatives surprised Adam and his family at their home in Colorado Springs to deliver the news.
"We are so pleased with the gesture and would like to thank Air Pros USA and One Source Home Services for a brand-new furnace that is going to keep my family warm and help us save a lot of money in the long run. I am thankful to my friend Shannon for nominating me and my family and friends for voting for me. I couldn't be any happier," said Adam Brown.
Adam served in the United States Army for 20 years with assignments in Iraq, Kuwait, and South Korea before retiring as a Staff Sergeant. He suffered multiple injuries and disabilities from his service, such as brain injuries and memory loss from his exposure to explosives, as well as injuries to his back, ankle, and knees. He also copes with PTSD and traumatic brain injury. Today, Adam supports his wife, Jackie, who owns DoggyNStyles dog grooming company and help her grow the business, which was a therapeutic experience.
"We are so honored to make life a little easier for a local military hero like Adam by providing a brand-new furnace and installation this Veterans Day," said Anthony Perera, founder of Air Pros USA. "We truly loved learning about our local veterans through this competition. This is just a small way for us to express our gratitude for their service to our country."
Air Pros USA sponsored the contest in Colorado Springs to honor the men and women in our community who have served and sacrificed for our country by sharing their stories. Adam was nominated by a family friend and became a finalist in a public vote to win a new furnace. After three weeks of public voting, Adam received the most votes and was declared a winner.
"Their furnace is over 20 years old and has required multiple repairs. They have put off replacing the furnace to support their business and family," said Shannon Carino, a family friend, in her nomination of Adam for the contest.
The other finalist of the Veterans Day Furnace Giveaway, Michael Glasgow, will not walk away empty-handed. Air Pros USA will offer Michael a free Furnace Tune-Up for one unit, free of charge, valued at $49. Michael served in the U.S Air Force for 21-years, serving at various Air Force bases in Alaska, Colorado, ad Montana, where is retired as a Technical Sergeant.
For more information about One Source Home Service visit https://onesourcehomeservice.com/ and for Air Pros USA, visit www.airprosusa.com.
About Air Pros USA:
Air Pros USA was founded in South Florida in 2017 on the premise of integrity, reliability, and putting our customers first. The company has quickly expanded to many metro areas within Florida, Colorado, Georgia, Texas, and Washington, with more franchise partners expected to be introduced soon. Air Pros USA currently employs over 250 experienced professionals with 12 service locations. For more information, visit www.airprosusa.com.
For media inquiries, please contact:
Sharda Veeramally
10 to 1 Public Relations
480-514-1070
Josh Weiss
10 to 1 Public Relations
480-789-0743
Full System Health Check
Test Amps & Voltage
Safety Device Check
Starting Price
Preventive Maintenance
2 Visits Per Year
Highly Reliable
Financing Available
Annual Savings
With Any Repair Made To
Residential Central Air
Conditioner or Furnace Unit
Great Value
Keep Costs Low
Professional HVAC Team
Financing Options
Available
AIR PROS HOTTEST AIR CONDITIONING DEALS FOR HOMEOWNERS
Apply Now for 100% Financing On New AC Systems & Repairs
Schedule a friendly service tech to come around your neighborhood in the next hour or two.