Air Pros is the most reliable & recognized AC installation & HVAC repair company for residential homes in Florida, Georgia, Texas, Colorado, and Washington.
HURRICANE UPDATE
The safety of our team and communities are our top concern. We are open and we promise to service those who need us as quickly as possible.
Thank you, Team Air Pros
Trust our professionals with your residential AC installation needs. We will make sure we install or replace your AC unit with little to no downtime.
When your AC is experiencing problems, we have the necessary tools and equipment to complete any residential AC repair you may need.
Regular AC maintenance includes duct cleaning which allows our team to restore the ducts of your system to their normal function.
Your commercial HVAC needs are our priority at Air Pros. We complete every job without any disruption to your business.
Schedule an appointment with Air Pros today, so we can help you prolong the lifespan of your current residential AC unit.
Our comprehensive range of efficient AC services aims to help you make the most of your residential or commercial unit.
Came out quickly. Came on time to appointment. The gentlemen were fast and efficient ! They sent out a text before they showed up to the house so that was nice to know have an actual time of arrival. Over all great experience.
Cyndi M Eisenberg
Residential Home Owner, Verified Review on Facebook
I cannot express enough about the experience I had yesterday with this company. I called in a panic when my air wasn't working, they were there within minutes. David was awesome, so polite and knowledgeable. I am looking forward to using them in the near future
Jessica M.
Residential Home Owner, Verified Review on Yelp
What a group of fantastic people. From the site visit and preparation of the proposal to the installation. The absolutely most polite, detailed oriented professionals I could have invited into my home. The team was respectful of my home and treated the space as if it was their own. Cleaned up after themselves and displayed good attention to detail with the install.
Ryan Keon
Residential Home Owner, Verified Review on Google
We've been meticulously researched, approved, and verified by Pinkerton National Detective Agency, one of America's oldest and most trusted agencies that began life way back in 1850. Our service standards for both residential and commercial properties meet the highest standards.
Residential & Commercial AC
We service clients across South Florida, including residential homes, large commercial institutions such as Noah Hurricane Center and Seminole Casinos. This large footprint gives you access to the most qualified install & repair AC techs on the planet.
A father and son operation, with deep roots in the community and over 25 years of experience delivering impeccable AC repair, install & preventive maintenance solutions. We built our company on trust and reliability!
A father and son operation, with deep roots in the community and over 25 years of experience delivering impeccable AC repair, install & preventive maintenance solutions. We built our company on trust and reliability!
We want you as a customer for life. This means providing transparent pricing, powerful service plans and finding ways for you to SAVE your hard-earned cash through smooth-running AC installs and repairs.
Fast, Friendly And Affordable
You will find our service techs extremely knowledgeable, friendly and approachable. They work hard to listen to your needs and recommend the best course of action when it comes to installing, repairing or maintaining your air conditioning unit.
DID YOU SEE AIR PROS ON TV?
The CW Weekly, A South Florida TV show reaching over 1.5 million households (and about 4 million people in the sunshine state) recently interviewed Air Pros National Operations Manager, Anthony Perera, for their home improvement segment. With summer approaching, your air conditioning bills are set to skyrocket. But Anthony Perera, President of Air Pros here in South Florida, says there are plenty of ways for you to maximize your savings!
Full System Health Check
Test Amps & Voltage
Safety Device Check
Starting Price
Preventive Maintenance
2 Visits Per Year
Highly Reliable
Financing Available
Annual Savings
With Any Repair Made To
Residential Central Air
Conditioner or Furnace Unit
Great Value
Keep Costs Low
Professional HVAC Team
Financing Options
Available
AIR PROS HOTTEST AIR CONDITIONING DEALS FOR HOMEOWNERS
Apply Now for 100% Financing On New AC Systems & Repairs
Air Pros was founded on the premise of Integrity, Reliability, and putting our customers first. We strive to build long-lasting relationships with each and every customer we service. We know the fear and frustration that builds up when your Air Conditioning stops working and our goal is to be the company that you can trust to treat you with fairness and honesty. Our service techs and install teams are trained to solve any problem effectively and efficiently on the FIRST visit. From new installs to simple repairs, Air Pros does it all! I will always be available to solve any customer issue and make sure sure that your experience with my team always exceeds your expectations. 100% Customer Satisfaction is what we strive for!
Trust the Pros Who Know..Air Pros.
Our team ensures professional services in addressing every AC need in many areas of South Florida and Central Florida. We are also now providing our quality AC solutions in the Dallas-Fort Worth metro area, and soon, we are expanding to serve more clients in different locations, including Pennsylvania!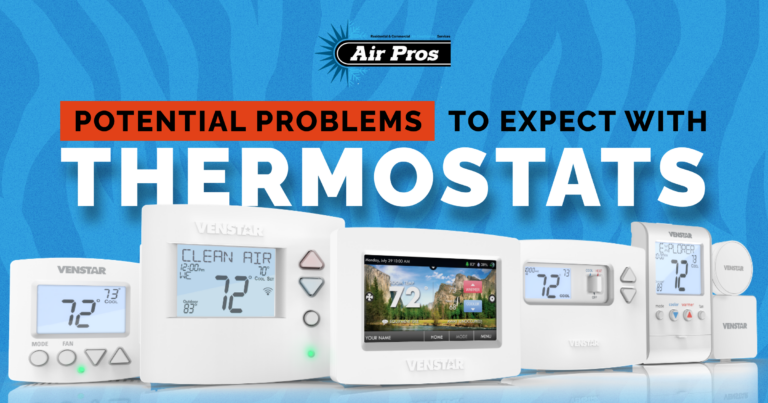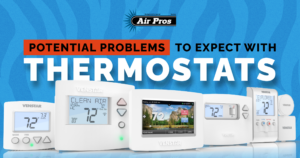 Thermostats are the powerhouse of HVAC (heating, ventilation, and air conditioning) systems, as they control the temperature of a building or a room. However, like any other technology, thermostats are…
Buying a new heating and cooling unit is one of the most significant purchases you'll make at home. But you might be wondering how much it will cost. After all,…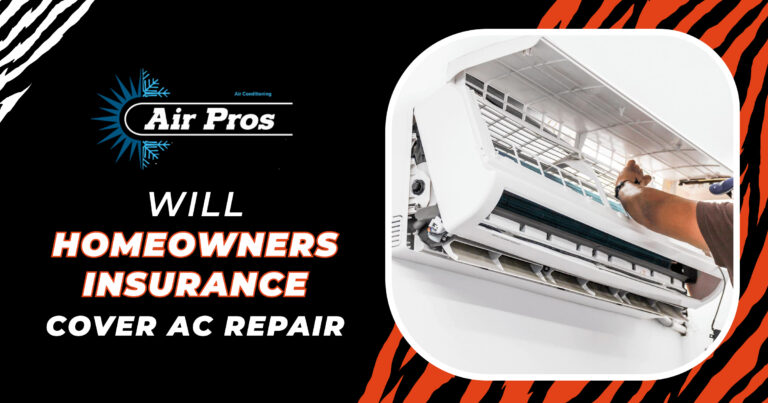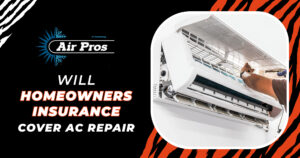 Homeowners insurance is designed to provide financial protection for a variety of different hazards that homeowners may face. One common question that many people have is whether or not homeowners…
Schedule a friendly service tech to come around your neighborhood in the next hour or two.