ENTER FOR YOUR CHANCE TO WIN
for your home INCLUDING installation!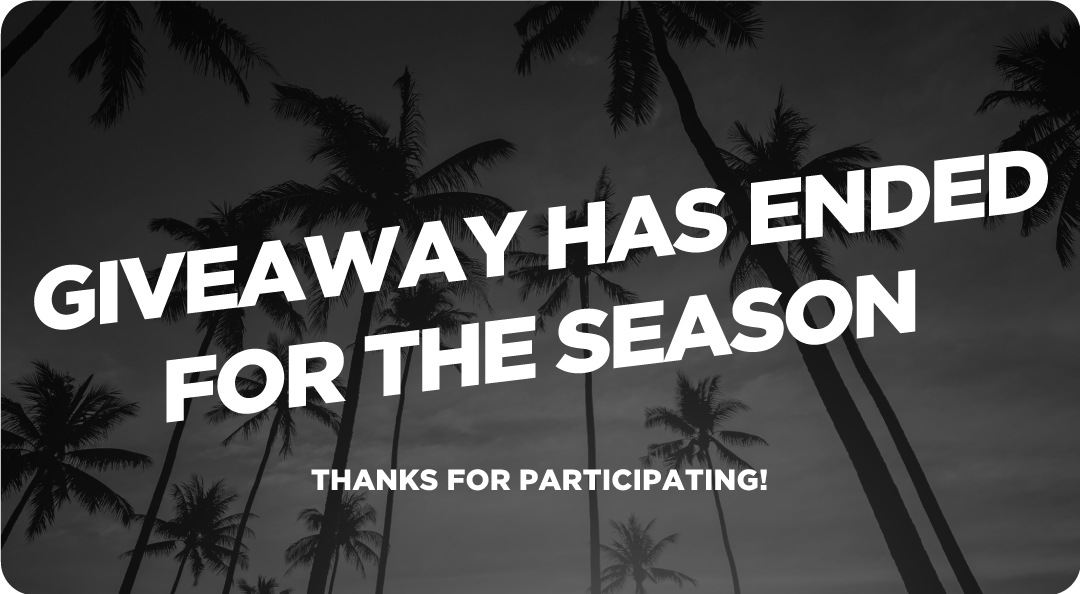 Air Pros USA's "Miami Dolphins AC Unit Giveaway"
OFFICIAL RULES
No purchase or payment of any kind is necessary. This Sweepstakes is only open to Florida residents, 18 years and older, who reside in Broward County. The deadline to submit the entry is January 8, 2023, at 10:00 p.m. EST. The winner will be selected by Air Pros USA and will be announced on Air Pros USA Website/Facebook Page on or before Friday, March 31, 2023. The winner will receive a free new AC unit up to 4 tons, including free standard installation from Air Pros USA, a one-year workmanship warranty provided by Air Pros USA and manufacturer warranties.

Note: Nominees must be willing to participate in any media interviews or publicity activities associated with the Sweepstakes and have accepted the terms of the Sweepstakes as stated in the Official Rules. As a material condition of and in consideration for entry and eligibility to win, Nominees must grant Air Pro USA and/or its designated affiliate an irrevocable royalty-free license to use, exploit and publish Nominees' name, image, approved biographical information, and likeness in all media with regard to the Sweepstakes and further agree to execute any and all documents reasonably requested by Air Pros for purposes of lawfully establishing such license.
Official Rules:
Air Pros USA's "Miami Dolphins AC Unit Giveaway" promotion ("Sweepstakes") is sponsored by Air Pros Residential and Commercial Air Conditioning Services ("Air Pros USA" or "Company"). This Sweepstakes is governed by these official rules ("Official Rules"). By participating in the promotion, each entrant agrees to abide by these Official Rules, including all eligibility requirements and understands that the results of the Sweepstakes, as determined by Air Pros USA, in its sole and exclusive discretion, are final in all respects. The Sweepstakes is subject to all federal, state, and local laws and regulations and is void where prohibited by law. This promotion is in no way sponsored, endorsed or administered by, or associated with, Facebook, InstaPage or any other social media or online platform. Any questions, comments or complaints regarding the promotion must be directed exclusively to Air Pros USA, not Facebook or Instapage.
Eligibility:
The Sweepstakes is open to legal residents of the United States where not prohibited by law, who are eighteen (18) years of age or older residing within Broward County, Florida. In addition to all other eligibility requirements, eligible contestants must be permanently residing at a home address in Broward County, must have internet access and must have a valid and verifiable e-mail account prior to the beginning of the Sweepstakes Period. Air Pros USA has the right to verify the eligibility of each entrant, as well as visiting the nominee's residence for a consultation regarding the unit installation. Air Pros USA employees and their immediate families are not eligible to enter or win. Odds of winning are based on the number of eligible entries received. Additionally, all entrants must have a current AC Unit that does not exceed 4 Tons in capacity.
How to Enter:
Participants can enter the Sweepstakes by visiting the Air Pros USA website at http://www.airprosusa.com/dolphinscontest and follow the on-screen entry instructions. Fill in all required information. You may return to http://www.airprosusa.com/dolphinscontest to enter again; however, no more than one entry per day per person is permitted. Use of any robotic, automatic, programmed, or similar entry method or entering more than the number of times permitted will void all entries and result in disqualification. You may not enter more times than indicated by using multiple email addresses, identities, or devices in an attempt to circumvent the rules.
NO PURCHASE OR PAYMENT OF ANY KIND IS NECESSARY TO ENTER OR WIN.
Submission Period:
The submission period is open from Sunday, September 11, 2022, at 12:01 a.m. EST to Friday, January 8, 2023, at 10:00 p.m. EST. Air Pros USA, in its sole and exclusive discretion, will determine the eligibility of each submission. Air Pros USA reserves the right to extend, shorten, or terminate the Sweepstakes at their sole discretion. Air Pros USA is not responsible and cannot be held liable for technical, hardware or software malfunctions, data leaks, or by any human error which may occur in the processing of the entries in this sweepstakes that may prevent the promotion from running as planned.
Winner Selection & Prizes:
For Air Pros USA's "Miami Dolphins AC Unit Giveaway" promotion, Air Pros USA will randomly select one (1) Grand Prize winner to receive one Air Pros USA air conditioning unit with a maximum capacity of up to 4 tons based upon the size, condition and capacity of the Grand Prize winner's home. The prize is solely and exclusively limited to delivery and standard installation of the new AC Unit (with a one-year workmanship warranty and applicable manufacturer warranties) connected to already existing ductwork, electrical components, and utilities. In no event will the Grand Prize AC unit exceed 4 tons in capacity. All entrants agree and acknowledge that the size of the AC unit given away as a grand prize (of up to a maximum of 4 tons) will be a direct replacement of the winner's current AC unit capacity but in no event will the replacement unit exceed 4 tons. If an entrant currently has an AC unit that exceeds 4 tons in capacity they will not be eligible for the Grand Prize. For the avoidance of doubt, if the grand prize winner has an existing AC unit of 2.5 tons, then the Grand Prize will likewise be 2.5 tons. In the event the Grand Prize winner's home requires a smaller unit than the maximum giveaway, Air Pros will not be responsible for, nor will the Grand Prize winner be entitled to any cash equivalent for any alleged difference in value.

There will be one (1) Grand Prize winner and winner will be announced on the Air Pros USA website/Facebook Page on or before Friday, March 31, 2023. The winner is required to give Air Pros USA ample opportunities and access to physically inspect the home HVAC unit, including internal and external systems, to determine if Air Pros USA has the technical ability and legal authority to safely replace any existing unit without undue burden or cost. The winner may be disqualified, in Air Pros' sole and exclusive discretion, if it is determined that their homes have poorly maintained or dangerous environments that could hinder proper and safe removal, installation, and performance of the new unit which include, but are not limited to, unsafe condition of the property or its inhabitants, including unrestricted pets, faulty electrical or gas systems, poorly maintained duct and systems work, and other technical issues. The Grand Prize winner may also be disqualified if it is determined that their home requires or currently has an AC Unit in excess of 4 ton capacity.
The air conditioning unit will be installed according to the availability of the winner and Air Pros USA after the conclusion of the Sweepstakes any time after April 1, 2023. Participants do not need to be present to win, and the winner will be contacted via phone, or by email. In the event the winner cannot be reached and/or does not respond within a 72-hour period of time from the time of initial outreach, they forfeit the prize and another winner will be randomly selected. This selection process will continue until a winner claims the Grand Prize. In the event that no winners claim the Grand Prize pursuant to the Air Pros USA Official Rules (including but not limited to any and all eligibility requirements), the Grand Prize will be donated to a nonprofit of Air Pros USA's choice.
Additional Air Pros USA terms and conditions may apply. Air Pros USA makes no representations or warranties, express or implied as to fitness for a particular purpose, no service, maintenance, or ductwork services are included as part of the Grand Prize, all of which shall be subject to a separate agreement by and between the parties and a mutually agreed upon fee. Incidental expenses and all other costs and expenses which are not specifically listed as part of a prize in these Official Rules and which may be associated with the award, acceptance, receipt and use of all or any portion of the awarded prize are solely the responsibility of the respective prize winner. This includes but is not limited to upgrading the current tonnage, relocating any equipment, rebuilding any portion of the overall AC System, or repairing any existing components or ductwork, all of which will be subject to an additional fee. Maintenance, repairs, or installation of ductwork or any other products or services over and above the delivery and installation of the new AC Unit or any products or services that are not part of the initial installation is not included and is subject to an additional fee. Additional expenses include but are not limited to, repairs needed on the home's gas/electrical system to update it to current requirements as listed by the state and federal government, expenses to replace eroded connection systems, and damage that occurred to poorly maintained connecting systems, and expenses to repair damaged walls. Additionally, the Grand Prize winner shall be responsible for any costs or fees associated with any applicable local, state, or federal permitting requirements.
ALL FEDERAL, STATE AND LOCAL TAXES ASSOCIATED WITH THE RECEIPT OR USE OF ANY PRIZE IS SOLELY THE RESPONSIBILITY OF THE WINNER.
ADDITIONAL LIMITATIONS - Prize is non-transferable. No substitution or cash equivalent of prizes is permitted.
Indemnification and Limitation of Liability:
By entering the Sweepstakes, each entrant agrees to indemnify, release and hold harmless Air Pros USA, its administrator, advertising and promotional agencies, Miami Dolphins, Ltd., South Florida Stadium LLC, the National Football League, and each of their respective officers, directors, employees, representatives, and agents from any liability, damages, losses, or injury resulting in whole or in part, directly or indirectly, from that entrant's participation in the Sweepstakes, the rights of publicity associated therewith, and the acceptance, use, or misuse of any prize that may be won. Air Pros USA disclaims any liability for damage to any computer system resulting from access to or the download of information or materials connected with the Sweepstakes.
As a condition for entry and eligibility to win the Sweepstakes, Nominees hereby irrevocably agree and acknowledge that any and all disputes, actions, causes of actions, arising from or related to the Sweepstakes, the rules, and regulations, are eligibility requirements, shall be resolved exclusively under the laws of the State of Florida without regard to conflict laws, and each Nominee hereby submits themselves to the personal jurisdiction of the state and federal courts located in Broward County, Florida without regard to minimum contacts and waive any right to contest same to the fullest extent permitted by law. Nominees further agree and acknowledge that any and all disputes arising from or related to this Sweepstakes shall be brought within the state and federal courts located in Broward County, Florida. The prevailing party to any litigation arising from or related to the Sweepstakes is entitled to an award of its costs and reasonable attorney's fees from the non-prevailing party at both the trial and appellate level.
Taxes:
Winner's receipt of the Grand Prize is subject to IRS and other tax reporting. Each winner is solely responsible for reporting and paying any and all applicable taxes related to the prize(s) and paying any expenses associated with any prize which are not specifically provided for in the Official Rules. Each winner must provide the Company with valid identification and a valid taxpayer identification number or social security number, in the manner provided and/or requested by the Company, before any prize will be awarded. Any person winning over $600 in prizes from the Company will receive an IRS Form 1099 after the end of the calendar year and a copy of such form will be filed with the IRS.
Publicity:
By participating, each entrant grants Air Pros USA permission to use his/her name, likeness, business name, or comments for publicity purposes without payment of additional consideration, except where prohibited by law.
Sponsor:
Air Pros USA,
2801 Evans St.
Hollywood FL, 33020
Contact:
Any questions regarding this promotion should be directed to Air Pros USA at 844-575-1288.
Disclaimer:
The National Football League, its member professional football clubs (including, without limitation, the Miami Dolphins), NFL Ventures, Inc., NFL Ventures, L.P., NFL Properties LLC, NFL Enterprises LLC, NFL Productions LLC, NFL International LLC, the NFL P.A., and each of their respective subsidiaries, affiliates, shareholders, officers, directors, agents, representatives and employees (collectively, the "NFL Entities") will have no liability or responsibility for any claim arising in connection with participation in Sweepstakes or any prize(s) awarded in connection with same. The NFL Entities have not offered or sponsored this promotion in any way.
COPYRIGHT © 2022 AIRPROSUSA.COM. Fl License Numbers # CAC1819437, # CAC1819010, # CFC1430636.
Copyright @ 2022 Miami Dolphins Ltd., All rights reserved.